This Genealogy page is a mish-mash of information that doesn't seem to fit properly within the scope of the other pages, or is so general, that I have chosen to place the information and/or links here. You should be able to learn a lot from this page - regardless of whether you are a newbie or an experienced genealogist. But no matter how research is done, the experts warn beginners to make sure the sources they use are accurate one. It's a lot of work, reconstructing a family tree out of bits and pieces from scattered sources, but all it takes is that one special "find" to get you hooked. Just think for a moment: 200 or 2,000 years from now, will people long to have lived the "history" we are all living now?
"If you are going to successfully pan for gold, you will have to sift a lot of sand!"
Questionnaire Form
(How to write to a possible relative)
(
Information about Jewish people)
My father's birthplace home in Talnoye, Ukraine ... now the home of Mr. and Mrs. Natenson whom we met in Talnoye in August, 1994 - photo by Ted Margulis
Sharing information has a lot to do with the many successes individual genealogists have enjoyed over these past years. Helping you find good information easily on the Internet, is the main purpose of this site.
Genealogy has become the fastest growing hobby in the 1980s and 90s ... even more so in the twenty first century. Genealogy is the collection of names, dates and progeny and it can be fascinating enough, but most people study it for family history; the stories and personalities behind the facts. Our children and grandchildren should know and remember who the members of their past extended family were and are. They should know who is who in our extended family and the data pertaining to our ancestors should be searched, recorded and preserved for future generations to come after we are long forgotten.
Genealogists recognize that researching one's family history often is more than merely a hobby. It may be critically important in tracing inherited medical diseases as well as in the reunification of family members long though lost or never known to have existed.
Now, through the miracle of computers and the internet, you can check out the thousands of sources of information pertaining to your special needs, in order to search for your ancestors, without going through the many years of searching the thousands of web sites on your own.
Try, for example this site:
http://www.1800USSEARCH.com
There is a nominal charge to use this site, but it is a lot cheaper and faster then traveling the world to find the information or writing many letters and spending hours on the phone. The internet is there to help you get closer to the solution you are looking to achieve.
Another superb source of information to find a person is:
http://www.whowhere.com
There are at least 10,826 links available that deal with genealogy at
http://www.bottomlinesecrets.com/veritysearch/v_search_results.cfm

Dirtsearch.org
Research anyone on-line for free
http://www.dirtsearch.org
As interest in our ancestors has increased many times over, (mainly due to Alex Haley's Roots, and the advent of JewishGen
http://www.jewishgen.org
and an article in Time Magazine
http://cgi.pathfinder.com/time/magazine/articles/0,3266,22974,00.html
Various genealogical sources have emerged on the web. Some of them are especially directed to those who have Jewish roots, but there are still many that, unless actually searched, will never be discovered to contain important Jewish genealogical information. The breadth of the material available is enormous, and even the casual researcher can be overwhelmed. That's where this web site comes in to play. Enjoy!
There are many genealogical lists currently available to help research a heritage tracing it back to various European and Mediterranean countries, but none that is specifically designed to offer to display most of the important Jewish informational web sites and databases right from your friendly home computer.
When you think about it, probably one of the main reasons for the longevity of the Jewish people, is the fact that it has treasured and preserved the records of its early history. But what of the history hereafter? Books have been written and libraries have been created, but much historical material has been destroyed in wars, or simply vanished due to indifference and neglect

"History of the Jewish people"
Authored by Eli Birnbaum. The sisiographies and major events in Jewish life
http://birnbaumhistory.org/
http://www.jewishvirtuallibrary.org/jsource/biography/Birnbaum.html
http://jewishhistory.org.il/history.php?file=intro2.htm
http://www.jewishhistory.org.il/today.htm
http://www.angelfire.com/sc3/soviet_jews_exodus/English/JewishHistory_s/JewishHistory
Birnbaum_1.shtml
http://www.froola.com/J/E/Jewish_history_timelines
http://jewishhistory.org.il/history
In time, and with your cooperation, we should be able to provide the most comprehensive Jewish genealogical informational web site ... ever! The breadth of the material surfacing is enormous, and even the casual visitor is overwhelmed. Though the Nazis tried so desperately to annihilate our people, they exercised traditional German efficiency in seeking to rescue and preserve the written records of the very communities they were attempting to destroy. Remember, there were 9,797,000 Jews living in continental Europe in 1941!
Give these Genealogical sites a try:
http://ftp.cac.psu.edu/genealogy
http://www.genealogytoolbox.com/
http://www.rootsweb.com/roots-l/
Researchers should look for rescued/plundered European records at
http://www.research.co.il/moscow.html
You may find something of relevance to the area you are specifically researching i.e. Berlin, Vienna, Paris, Poland, Belgium etc. The Moscow Archive apparently has records which, in many cases has been recently returned to Vienna and other cities from where they were plundered from during WW II
My Zmanim Location Information
Any city worldwide


Examples: "Montréal" / "Paris" / "Jerusalem"
(For cities in Israel it's enough to enter
part of the city name)


Any airport worldwide


Ex: "Kennedy" / "ben Gurion" / "Heathrow"
(Enter 5 or more characters of the name)


MyZmanim location ID


Ex: "27526341"


Latitude & Longitude


Ex: "40.61,-73.73"
(Comma delimited, in decimal form)

US ZIP code


Ex: "11230"


UK postcode


Ex: "NW11 8AU"


Canadian postal code


Ex: "M6B 2K9"


Israel ZIP code or Mikud


Ex: "90500"


Airport code




Ex: "JFK" / "TLV" / "LHR"
http://www.myzmanim.com/search.aspx
History of the World in Two Minutes
Fascinating!
http://marcbrecy.perso.neuf.fr/history.html
---
"The Kingdom of Poland was owned by France at the beginning of the 19th century, and after Napoleon it was owned by Russia. Then it was stable for 100 years, roughly. Is 100 years a long time?

When our ancestors talked about the 'old country' when they were in the US, of course, they were talking about the time they knew. My gr-grandmother was from (the duchy of) Nassau, so you know she came over before 1871 when Germany was formed - and that is important to know (except she came in the mid-50's, which I know from other things).

Places also varied by other things than time. Many of our ancestors were Lithuanian, if you asked them, not because they came from a nation of Lithuania, but because one tradition of Judaism is Lithuanian. So don't think all Lithuanian Jews came between the World Wars from the nation of Lithuania - or since the fall of the Soviet Union.

And of course, some people were from Germany because that was 'better' than being from Poland which was 'better' than being from Russia - regardless of where they were from in that area. (You may fill in whatever your family felt the 'better' and 'worse' origins were). From a posting by Sally Bruckheimer
Should you be curious or have a need to know what a domain address is, you can learn what and who owns the site
http://www.networksolutions.com/cgi-bin/whois/whois
---
If you are a 'Newbie' (one who is just starting your research of your family tree, then I haven't forgotten you. Just scroll down to the end of this page and you'll find some helpful tips. Don't be afraid. We all had to start someplace!

Someone once stated that 'statistics are like a bikini: what they reveal is suggestive, but what they conceal is vital.'

General Jewish Genealogy
Information
About Judaism
The starting place for exploring Judaism focusing on Jewish religion and culture
http://www.judaism.about.com
A wealth of information
http://shamash.org/trb/judaism.html
Orthodox
This is a generic term of fairly recent time describing many different groups that share certain conditional principles and practices. Chasidics was founded in the 18th century by Ukrainian born Rabbi Israel ben Eliezer, the Ba'al Shem Tov (Master of the Good Name). This umbrella term includes Blaner, Bobov, Bostoner, Breslov, Gerer, Lubavitch (Chabad), Munkacz, Puppa, Rimnitz, Satmar and Vizhnitz. Each has a different approach and attitude toward Zionism. The Breslov Chassidim web site
http://www.breslov.com/en/index.php?title=Breslov_on_the_Internet
Chassidus Online
http://www.chassidusonline.com/
Conservative
The conservative congregations believes that the Torah and Talmud are of divine origin, and Halacha must be followed, however they also believe that revelation continues to take place as each generation of Jews discover and responds to God's word. National organizations represented include: Rabbinical Assembly; Jewish Theological Seminary; United Synagogue of Conservative Judaism; United Synagogue Youth.
Reform
Begun in the 19th century in Germany, this group believes that the written and oral laws are divinely inspired, but written by humans and therefore observance is a matter of informed individual choice. National organizations representing the Reform Movement include: Union for Reform Judaism; Hebrew Union College; Jewish Institute of Religion; Central conference of American Rabbis; National Federation of Temple Youth.
Reconstructionist
This was originally an offshoot of the Conservative movement. It is based on the thought of Rabbi Mordecai Kaplan who defined Judaism as "an evolving, religious civilization. National organizations include: Jewish Reconstructionist Federation; Reconstructionist Rabbinical College; Reconstructionist Rabbinical Association.
Traditional
This group is also referred to as Conservadox and is also an offshoot of Conservatism and shares the Orthodox perspective on Torah and Halacha, but is somewhat more lenient in interpretation. National organization: Union for Traditional Judaism.
Renewal
This is a transdenominational movement based on Judaism' prophetic and mystical traditions and Judaism's perpetual process of renewal. National organization: ALEPH: Alliance for Jewish Renewal.
Secular/Humanistic
Based on Judaism's non-theistic philosophy views Judaism as the historical experience and culture of the Jewish people. It was founded in the 1960s. National organization: Society for Humanistic Judaism.
The information above was obtained from the Cleveland Jewish News and written by Beth Friedman-Romell
---
Acronym Finder
A searchable database of 108,300 acronyms/abbreviations and their meanings
http://mtnds.com/af/
---
Adoption Information Sites
http://www.faqs.org/faqs/genealogy/
Louise Wise Services
(formerly The Free Synagogue Child Adoption Committee) established in 1916, is probably the most important Jewish Adoption Agency in the world. It had a reputation "fortress" against release of identifying information to adult adoptee. This agency will help arrange reunions if all 3 parties agree (Natural Parent; Adoptive Parent; and Adult Adoptee)
Louise Wise Services
PO Box 999
Tenafly, NJ 07670
Phone: (201) 566 2065
Email: info@louisewise.org
For further adoption information, look at Marge Spears-Soloff's web page
http://www.HNOH.com
Adoption
http://www.cyndislist.com/myths.htm
Genealogy Plus for Adoptees

Searching for birth relatives can be difficult in some states and impossible in others using standard adoption search methods but Genetic Genealogy Plus breaks down the barriers set up by closed records.
Search Quest America (SQA), a leader in reuniting families, offers Genetic Genealogy Plus, a service for adoptees. This new service uses DNA and traditional genealogy research to find the family of adoptees with sealed records. Genetic Genealogy Plus is offered by SQA through an affiliation with two leading DNA testing companies, Family Tree DNA and 23andMe
http://www.searchquestamerica.com/
---
Books
"Adoption and the Jewish Family"
Authored by Shelley Kapnek Rosenberg
---
AdoptionNet
Provides a listing of British resources specializing in adoption search
http://www.alexa.com/siteinfo/adoption-net.co.uk
---
AFN = Ancestral File Number
Found while searching LDS microfilms. This number will help you find the person who submitted the information your are interested in.
http://en.wikipedia.org/wiki/Personal_Ancestral_File
---
Ages Of The Past
Archaeologist generally divide pre-historic eras into three ages: the Stone Age, the Bronze Age, and the Iron Age - so named for the periods in which the use of material was progressively developed and used for making weapons and other useful implements.
The Stone Age
is divided into three sub eras; the Paleolithic (early) era, roughly 70,000 to 20,000 B.C.' the Mesolithic (middle) era, 20,000 to 7000 BC., and the Neolithic (new) era, 7000 to 3,000 B.C.
The Bronze Age
is from 3000 to 1200 B.C. and brought in the use of copper and tin blended with the alloy bronze in the manufacture of tools and weapons.
The Iron Age
was between 1200 and 600 B.C., when the harder and tougher iron replaced the us of bronze.
Middle Ages
The period of European history from the 5th to the 15th centuries is referred to as the Middle Ages. The early Middle Ages were called the Dark Ages, lasting until about the year 1000 AD. The part of the Middle Ages commonly known as the Medieval Period, began around 1000 and continued until the Renaissance began in the 16th century, when Gothic art and new developments in architecture began to appear.
The Age of Discovery
started in the early 1400s and continued to the 1600s. It was the time when Europeans began distant travels in search of new sea trade routes to what they thought were the East Indies.
Age of Enlightenment
During the 17th and 18th centuries, the world moved into the Age of Enlightenment, a cultural movement promoted by the intellectuals of that time i.e. Isaac Newton and Voltaire. They attempted to lead the world away from superstition, irrationality and tyranny, and toward knowledge through science and reason. It was based on faith in nature and belief in human progress, with hostility toward organized religion and monarchy. The "enlightened" believed that people were naturally good and would work to further the happiness of others.
Industrial Age
The period between 1750 and 1850 was the Industrial Age, when dramatic advances in manufacturing, transportation and technology produced powerful changes in the economy and culture. Manufacturing machines were an industrial breakthrough than then allowed mass production of goods.
---
Aleph Institute
Serving the inmate and military population
http://www.aleph-institute.org
---
Allen County Public Library
Fort Wayne, Historical Genealogy Department has the second largest genealogy collection in the U.S. Contact Sue Kaufman, the Librarian
Historical Genealogy Department
Allen County Public Library
Box 2270
900 Webster Street
Fort Wayne, IN 46815
http://www.acpl.lib.in.us/
---
American History & Genealogy Project
An unincorporated not-for-profit network of independent sites devoted to History & Genealogy. Divided up by "States"; "Canada"; "Surnames" and more.
http://www.ahgp.org/
---
American Jew
The Jewish Week
http://www.thejewishweek.com
---
American Jewish Archives
---
American Jewish Congress
---
American Jewish Historical Society
15 West 16th Street
New York, NY 10011
Phone: 917 606 8200
Fax: 917 606 8201
Links to their Library and Archives, Photographs, Historical Organizations, Genealogical Societies and more
http://www.cjh.org
This site offers improved searching capabilities, five sets of revolving photographs, and lots more added features besides a list of the many Jewish communities around the world, served by a genealogy society with their addresses.
The AJHS is the world's leading institution for the preservation of original materials on Jewish life and culture in the Americas. They are located at
160 Herrick Road
Newton Centre, Massachusetts 02459
The Society holds more than 40 million manuscripts, 40,000 books and thousands of newspapers, magazines, paintings, photographs and other artifacts that document the growth and accomplishments of American Jewry. Information about their holdings can be found
http://jewishgen.org/databases/ajhs.htm
Jewish Historical Societies archives
http://www.ajhs.org/reference/archives.cfm
AMJ History
offers an on-line Discussion Group. To subscribe, send an email to listserv@web03.jh.org with the following command in the body of the text:SUBSCRIBE AMJHISTORY (Leave the Subject line blank)
---
American Jewish History (Temple University)
The site is user friendly and offers bibliographic material related to American Jewish history as well as links to other American history and Jewish web sites. It is also known as "The Feinstein Center for American Jewish History". It opened to the public in October 2000, and is one of the great public Jewish historical and cultural institutions in the world.
http://www.temple.edu/feinsteinctr
---
American Jewish Yearbooks
The American Jewish Year Books are a tremendous resource for your genealogical research. The Year Book has death notices or a Necrology of well-known personalities which are helpful in filling in personal information on them. For instance, the Year Book for 5664 (August 26, 1903 - August 12, 1904) is found at the following link:
http://www.ajcarchives.org/main.php?GroupingId=40
1918 Edition
A copy is located at the JGS Palm Beach County Judaic Library and at the Florida Atlantic University in Boca Raton, Florida; the 1919 Edition is at the Beerman Library, Dayton Jewish Center, Dayton, Ohio; the 1920 Edition is located at the San Diego JGS, Lawrence Jewish Center, La Jolla, California.
http://www.richardpressartbooks.com/shop/press/1003870.html
---
The Ancestors of The Eastern European Jews
http://en.wikipedia.org/wiki/Ashkenazi_Jews
---
Ancestry.com
Allows you to print out a form letter requesting a Social Security file. In addition, they offer over 700 databases including Vital Records, Immigration Records, Military Records, Census Records, Court and Probate Records. This commercial site allows you to search over 900 million names ... not necessarily your ancestors, however
http://www.ancestry.com
Ancestry Daily News Archive
http://www.ancestry.com/learn/library/article.aspx?article=dailynews
Version 4 of the Ancestry.com app for iPhone, iPad and iPod touch!http://blogs.ancestry.com/ancestry/2012/08/28/just-launched-version-4-of-the-ancestry-com
-app-for-iphone-ipad-and-ipod-touch/
Recently added and updated Ancestry.com
http://spittalstreet.com/?p=5713
---
Ancient Faces
Military photos (by war, last name and branch of service) plus a lot more of interest to a genealogist
http://index.cfm-13842
---
Anusim (anousim)
A list is available for those who know/think/suspect or are interested in Spanish or Portuguese Jewish people that were forced to convert under duress but kept Jewish practices, in secret, to any extent.
http://www.anusimcenter.org/
---
Archaeology
Lots of site links to archaeology information around the world
http://www.123world.com/archaeology/index.html
---
Archive Information
Links to various types of Archives including Diplomatic, Literature and Art, Military, Municipal, Museums, National, Parliaments and Political Parties, Religious Communities, State and Regional and Universities and Research Institutions Archives

http://blogs.loc.gov/digitalpreservation/2013/01/web-archiving-blog-roundup/
http://arcweb.archives.gov/arc/action/BasicSearchForm
---
Archives Sites

http://www.123world.com/indexnew.html
The Wilson Center offers a Digital Archive of declassified official documents from nearly 100 different archives in dozens of different countries that provide fresh, unprecedented insights into the history of international relations and diplomacy. The Archive features uniquely powerful new search tools, an intuitive user-interface, and new educational resources such as timelines, analysis from leading experts, and biographies of significant historical figures. The Digital Archive will continually expand with new documents, translations, and analysis as they become available
http://www.digitalarchive.org
The National Archives and Records Administration
A government agency charged with preserving historical records. You should know that the records they retain are available to the public.

National Archives
201 Varick Street (corner of and entrance on W. Houston Street)
Manhattan NYC
Phone: 212-401-1620
This site features 1,200 of the 10 billion records held in the Archive. Start by clicking on a record. You will also see related records. The records are pictures and documents
http://www.archives.gov/nae/visit/
The National Archives has put up more videos of its genealogy workshops. They're available at YouTube; there are 23 videos there now
http://www.youtube.com/results?search_query=National+Archives+Genealogy+Training&oq=National+Archives+
Genealogy+Training&gs_l=youtube.3...7309.17830.0.18623.36.21.0.15.15.0.108.
1500.20j1.21.0...0.0...1ac.1.JNC7o8hsHkg
---
Archivists Round Table
This site discusses how to research your family, care for photos and old papers; use libraries and archives; locate missing relatives; interpret and translate documents and more
http://www.nycarchivists.org/fhf.htm
---
Area Code Finder (Includes International Calling Codes)
---
Arenda
A Polish term designating the lease of fixed assets or of prerogatives, such as land, mills, inns, breweries, distilleries, or of special rights, such as the collection of customs duties and taxes. The term was adopted with the same meaning in Hebrew and Yiddish from the 16th century (with the lessee, in particular the small-scale lessee, being called the arenda). The arenda system was widespread in the economy of Poland-Lithuania from the late Middle Ages
http://www.jewishvirtuallibrary.org/jsource/judaica/ejud_0002_0002_0_01275.html
---
Books
Arrendator or lessee system
"The Lords' Jews, Magnate-Jewish Relations in the Polish-Lithuanian Commonwealth during
the 18th Century"
Authored by J. J. Rosman. The book details the development of the system and focuses on the Sieniawski-Czartoryski family latifundum which was the largest and best run of the estates in Poland. The Jews participated as both lessees and as administrators, with the administrator function becoming more prevalent in the 18th century..
The Jewish Arenda paid a fixed sum for the Arenda contract and held the contract for a fixed duration - five years in the example discussed at
http://www.ukar.org/shest01.shtml
http://www.shtetlinks.jewishgen.org/kolomea/arenda.htm
---
Ashkenazi Jews
This was originally a biblical term, "Ashkenaz" and came to refer first to German lands, then was applied more loosely to refer to European Jews and their culture. Yiddish, a blend of Hebrew and German is the traditional Ashkenazic vernacular. Also, scroll down to DNA on this page for additional information.
http://www.ucl.ac.uk/tcga/ashkenazim
---
Ask A Librarian
Ask a genealogy question and receive an answer from this library collaborative effort
http://yyz.clc.cc.il.us/library/questions.cfm
---
Association of Jewish Genealogical Societies
A non-profit organization dedicated to the coordination of the activities of some 60 local Jewish genealogical societies around the world
http://www.Jewishgen.org/ajgs/
---
Association of Professional Genealogists (NACA APG)
Promotes the highest standards of ethics and professionalism in the genealogical field a the regional level. Nearly all of our members conduct research in local repositories such as the National Archives and Library of Congress, but many have geographic and ethnic specialties outside the Capital area.
http://www.apgen.org/ncac.html
Professional Researchers
The Special Interest Group for Romanian Jewish Genealogy offers a wonderful informational site about dealing with professional researchers
http://www.jewishgen.org/romsig/rsdb/prof-sum.html
ProGenealogists™
A Commercial service offers the services of professional genealogists
http://progenealogists.com/services.htm
Two other organizations which exists for professional genealogists are the Board for Certification of Genealogists (BCG) and International Commission of Accreditation of Professional Genealogists (ICAPGen). These organizations confer credentials (either certification or accreditations) with testing procedures In addition to these groups there are organizations in England, Ireland, New Zealand, and Australia for professional genealogists.
Historikerkanzlei Mag.
Nicolas Forster
Genealogical-Historical researches worldwide
Georg Coch-Platz 3/9B
A-1010 Wien/Vienna
Phone: +43/(0)1 513 96 46
Fax: +43/(0)1/513 96 46 - 50
Email: office@historiker.at
www.historiker.at
---
Avotaynu
This is a monthly publication and their offices are located in Bergenfield, NJ. It has a 400 book library about Jewish Genealogy and the Holocaust which anyone can browse. Gary Mokotoff is an author, lecturer and publisher of Avotaynu. He is the author of a number of books including
"Where Once We Waked"

A gazetteer providing information about 22,000 towns in central and eastern Europe where Jews lived before the Holocaust.
http://www.avotaynu.com
You might want to subscribe to "Nu? What's New" an internet publication offered for free by Avotaynu and comes to you via the Internet
http://www.avotaynu.com/nuwhatsnew.htm
---
Baal Shem Tov
Israel Ben Eliezer (BeShT) was born on Chai (18th) Elul 5458 (1698) in Okup, a small village in Western Ukraine on the border between Podolia and Moldavia. He died on the second day of Shavuot 5520 (1760), leaving an only son Rabbi Zvi, and an only daughter, Adil, the mother of Rabbi Moshe Hayim Ephraim of Zedlikov and of Rabbi Baruch of Medzhibozh. This site is devoted to spreading the teachings of the Baal Shem Tov through stories, music and art
http://www.baalshemtov.com/
---
Balch Institute for Ethnic Studies
Located at the Historical Society of Pennsylvania's facility at 13th and Locust Street in Philadelphia
http://www.balchinstitute.org/index.html
http://www.balchinstitute.org/online_resources_1/html/intromigration.html
The later site holds information about emigrant's personal experience, steamship advertisements and fare schedules. HIAS donated much of their older material, though not all of it, to the Institute's PJAC library
---
Bar/Bat Mitzvah
Jacob Richman's site helps you plan a successful bar/bat mitzvah
http://shamash.org/trb/judaism.html
---
BBYO
Founded by B'nai B'rith in 1924. The boys' arm is known as AZA (Aleph Zadek Aleph); the girls' is BBG (B'nai B'rith Girls). Today, the organization has 20,000 members and countless alumni across North America, Israel, Europe and Australia
http://bbyo.org/
---
Beit Hatfutsot
Located in Tel Aviv on the Tel Aviv University campus, this Museum tells the story of the Jewish people - their origins, struggles and triumphs. And it is a genealogy center! All Jews, from all eras and all parts of the world, have their place at Beit Hatfutsot. There are hundreds of thousands of names here (in a searchable database), which is important because of the dispersion of the Jewish people over time.
http://www.bh.org.il/
---
Biographies
A biography resource
http://www.refdesk.com
---
Birth Certificates
British users of this site should be aware that correspondents from the USA are wise to ask what information is contained on British certificates. Birth, marriage and death registrations in the USA (depending on State) give more information than English/Welsh certificates and often provide information about the place of birth of parents. USA censuses similarly contain more information than censuses in UK and may show the place of birth and language spoken by parents of those listed. From a posting by Evelyn Wilcock
Birth, Marriage and Death Certificate requests
Available in fifteen languages
http://web.inter.nl.net/users/DJGH/letter/frames.html
Birth Records Search
http://www.archives.com/?_act=birthRecords&location=US&cam=353&utm_source=SurnameSuperSearch.
com&utm_campaign=TextLinks
Vital Check
You can order birth, death and marriage certificates online from this trusted company for a variety of states. There is a reasonable charge
http://www.vitalcheck.com
---
Sample Letter in English
Dear Sir / Madam,
As a descendant of (name, born / married / deceased on date) (in place) at the time living on street _______________, I would like to obtain a copy of his / her birth / marriage / death certificate.
Enclosed please find a check / money order for the amount of $ ______
Thank you,
(Signature)
---
Birth Date Information
Just put your own birth date in the window and find out what happens
http://www.frontiernet.net/~dcm/age1.html
8870 Formula
Using the 8870 formula to ascertain a birth date can be a tremendous helpt to the genealogist when checking tombstones or death record dates. If a tombstone or death record dates shows that a person died May 6, 1889 and was 71 years 7 months and 9 days old, but no date of birth is listed, this formula may help you ascertain the birth date.
18890506 A person died 1889 May 6
710709 If a person was 71 yrs. 7 months 9 days old
_____
18179797
- 8870 Constant
Answer: Born 1817 Sept 27
http://www.bcgcertification.org/skillbuilders/skbld032.html
---

Books
There are hundreds, perhaps thousands of books available on the many countries and subjects discussed here on this site. I have noted some of the more important books within their subject or country and/or shtetl, but you will find more on my Books page.
---
"The Black Book" (Chornaya Kniga)
Compiled and edited by Vasily Grossman and Ilya Erenburg and published in Jerusalem by Tarbut in 1980 and Kiev: M.I.P. "Oberig", 1991 (Russian) and is available online (English translation of the table of contents)
http://www.jewishgen.org/yizkor/black_book/Black_Book.html
---
"Carved Memories: Heritage in Stone from the Russian Jewish Pale"
Author David Noevich Goberman
---
"Encyclopedia of Jewish Communities"
An important resource. It is in three volume set.
---
"Finding Our Fathers: A Guidebook to Jewish Genealogy"
Authored by Dan Rottenberg
---
"How to Trace Your Jewish Roots: Discovering Your Unique History"
Authored by Rabbie Jo David
---
"Hungering for America: Italian, Irish, and Jewish Foodways in the Age of Migration"
Authored by Hasia R. Diner. In this fascinating survey of the eating habits and influences of Jewish, Italian and Irish immigrants, Diner, a professor of American Jewish history at New York University, charts with wit and graceful prose the similarities and differences between these three distinct groups.
---
"Jewish Immigrant Associations and American Identity in New York, 1880-1939"
Authored by Daniel Soyer
---
"Jewish Museums of North America: A Guide to collections, Artifacts, and Memorabilia"
Authored by Nancy Frazier
---
Jewish Museum of Florida in Miami Beach
Telephone: 305 672 5044;
http://www.jewishmuseum.com
---
"Ketubbah: Jewish Marriage Contracts of the Hebrew Union College Skirball Museum and Klau Library"
---
"A Garment Worker's Legacy, The Joe Fishstein Collection of Yiddish Poetry"
A collection of 2,300 works brought together under the auspices of Canada's McGill University Library - wonderful!
http://digital.library.mcgill.ca/fishstein/index.htm
---
"My Generations, a Course in Jewish Family History"
Authored by Arthur Kurzwell
---
"Scattered Seeds: A Guide to Jewish Genealogy"
Authored by Mona Freedman Morris
---
"Silent Places: Landscapes of Jewish Life and Loss in Eastern Europe"
Authored by Dr. Jeffrey Gusky and published by Overlook, 1800 pages. A black and white photographic essay by the author of his first trip to Eastern Europe in 1995.
---
"Sourcebook for Jewish Genealogies and Family Histories"
Authored by David S. Zubatsky & Irwin M. Berent
---
"Sources in the United States and Canada"
(The Encyclopedia of Jewish Genealogy, Vol 1)
Authored by M Weiner
---
"A Student's Guide to Jewish American "
Authored by Jay Schleifer
---
"WOWW Companion: A Guide to the Communities Surrounding Central & Eastern European Towns"
(Avotaynu Monograph) Authored by Gary Mokotoff
---
"Yiddishland"
Authored by Gerard Silva
---
Bund
The anti-Zionist Jewish workers' part that upheld the integration of the Jewish proletariat in the socialist revolution, and demanded Jewish cultural autonomy in the framework of the socialist regime that would arise after the victory of the revolution in every country.
http://en.wikipedia.org/wiki/General_Jewish_Labour_Bund_in_Lithuania,_Poland_and_Russia
---
Burial and Landmanschaften Societies
Whether in South Africa or America or elsewhere, a Landsmanshaft was an organization formed by people from the same town, shtetl, or region, of Eastern Europe. One of its main purposes was social, to enable the immigrants to associate with people whom they knew in the Old Country and to make them feel more at home in their new environment. The Landsmanshaft also provided emotional and financial support to its members in the form of sick benefits, interest-free loans, aid to grieving families following a death, as well as
financial aid
to those who remained behind back home. In late 19th and early 20th century New York, one often became a member of a Landsmanshaft because it owned one or more burial plots. This was an alternative to purchasing an expensive cemetery plot. Each Landsmanshaft would have a Chevra Kadisha (burial society) whose responsibility was to purchase, maintain and sell individual graves.
The book "A Guide to Yivo's Landsmanshaftn Archive" is also available from my link to Amazon.com
http://researchguides.cjh.org/Landsmanschaftn.pdf
http://www.litvaksig.org/index.php/litvaksig-online-journal/south-african-landsmanshaftn-records
www.jgsny.org
Avotaynu, Volume XXVIII, Number 1, Spring 2012 has a great article.
http://www.avotaynu.com/nu3.htm

http://www.litvaksig.org/index.php/litvaksig-online-journal/south-african-landsmanshaftn-records
---
Calendar Conversions:
Use this link to Dates, Time, Calendar
---
Celebrity Death Information
http://www.dpsinfo.com/dps/index.html
---
Cemeteries
Old Jewish Cemetery in Worms, Germany
The Jewish cemetery is regarded as a "Beth Olam" i.e. "House of Eternity". Within Jewish religious law, the cemetery exists, in perpetuity, until the appearance of the messiah. The cemetery constitutes an important institution for the community. When entering a synagogue or a cemetery, one's head should be covered. On maps, Jewish cemeteries are indicated with a right-angled bracket, not a cross, depicting the headstone and grave. It is traditional custom to deposit a small stone when visiting a grave.

Burial usually takes place on the day after the death, but not on a Sabbath, or any of the other Jewish holy days. Cremation is only permitted in Reform Judaism. Those present at the burial can throw three shovels of sand onto the coffin. The Kaddish, which praises the name of God, is the most important prayer on this occasion.
The first phase of the period of mourning lasts seven days during which the mourners stay at home and do not work. This is called Shiva. The second, less intensive period of mourning (Sh(e) loshim) lasts 30 days. When one of the parents dies this is followed by a year of mourning. On the first anniversary of the death (Season), the gravestone is placed in the cemetery. During each of the following "Season" a candle is lit in memory of the deceased and a fast is observed.
http://www1.uni-hamburg.de/rz3a035//jew_cem.html
Database of European Jewish Burial Grounds
ABOUT LO TISHKACH
The Lo Tishkach Foundation European Jewish Cemeteries Initiative aims to guarantee the effective and lasting preservation and protection of Jewish cemeteries and mass graves throughout Europe
http://www.lo-tiskach.org/en/index.php?categoryid=9
Obituary Central
An obituary database for finding obituaries and performing cemetery searches.
http://www.obitcentral.com/

---
Books
There are many books on Jewish cemeteries around the world - some with tombstone transcriptions. Try searching for "Jews Epitaphs". Many books are available from the UCLA Library in Los Angeles.
http://www.library.ucla.edu/
---
"Cemeteries of the U.S: A Guide To"
A guide to contact information for US Cemeteries and their records and published in the US & UK by Gale Research, Inc. Call # 929,50257,CE
ISBN 0 8103-9245-3 ISSN 1071-8729
---
"Cremation or Burial"

Authored by Doron Kornbluth, it asks and possibly answers what should we do with the bodies of our loved ones, or our own when the time comes?
---
Authored by Nolan Menachemson. Published by Avotaynu Magazine
http://avotaynu.com/catalog.htm
---
You can check out over 350,000 names from 730+ cemeteries around the world. The JewishGen Online Worldwide Burial Registry (JOWBR) is a database of more than 1.7 million names and other identifying information from cemeteries and burial records world wide, from the earliest to the present.
To Waymark all cemeteries and final resting place locations worldwide wether it has one Grave or thousands

Jewish Cemetery in Litomyšl, Czech Republic
http://www.waymarking.com/cat/details.aspx?f=1&guid=205c956b-25b3-47fe-9fb1-2c758098e5cb&st=2
http://www.jewishgen.org/cemetery
http://www.jewishgen.org/databases/cemetery
http://www.jewishgen.org/databases/cemetery/

Cemeteries and Funeral Homes
http://www.cyndislist.com/cemetery.htm
Cemetery Transcriptions by Region (worldwide)
There is a 'Special collections' section listing Veterans Cemeteries, Flooded Cemeteries and more
http://www.interment.net/Default.htm

Cemetery Gates
of Kielce, Kuznica, Labun, Ukraine, Michalowo, Ozarow, Pilica, Sokolka, Wielun and Zabludow were photographed and transcribed by Steve Lasky and are documented online on the Museum of Family History cemetery project webpage. Included are the names of officers, as well.
http://www.museumoffamilyhistory.com/lia-sg-03sp.htm
Cemetery Records as a Genealogical Resource
There is an article in the Spring 2012 issue of Avotaynu that was authored by Dianne Feldman
http://www.avotaynu.com/books/guide.htm
http://www.avotaynu.com/books/Sephardic.htm
http://www.archives.com/genealogy/records-cemetery.html
http://www.michigan.gov/libraryofmichigan/0,2351,7-160-18635---,00.html
http://www.oswegopubliclibrary.org/genealogy
---
Death and Dying
Through this site you can locate information on the legal, medical and consumer issues surrounding death or life-threatening illnesses.
http://www.mydeath.net/

Endowed
This means that annual care has been taken care of in perpetuity.

Heritage Foundation for Preservation of Jewish Cemeteries (HFPJC)
A volunteer, non-profit organization dedicated to the restoration of neglected cemeteries throughout Eastern Europe.
Email: gen@jewishcemeterypreservation.org
http://www.jewishoceancounty.org/IR/community-directory.aspx?id=8645

InfoFile on NY Cemeteries
A database of cemeteries and burial societies on the NYJGS website
http://www.deathindexes.com/newyork/
Jewish communities they once served
http://icpjms.org/

Workmen's Circle Cemetery Burial Society
212 889 6800
http://www.findagrave.com/

What you can expect to learn by visiting a cemetery
http://www.rigensoc.org/ricemeteriesfaqs.htm
Burial Sites and Records
(not limited to the US)
http://www.interment.net

Name, Hebrew Name, Father's Hebrew Name, Date of birth, Date of Death, Surviving Relatives ("Beloved Husband, Father, Grandfather and Brother)"

When visiting a cemetery, consider:

1. Bringing a stack of index cards to fill in the above fields that you can find

2. Bringing a camera and take a photo of the tombstone. Later, if need be, you can show the photo to have the Hebrew translated.

3. Pick up a few stones and bring along a prayer book.

4. Bring gardening gloves and pruning shears. Wear old clothes.

5. Check out the other tombstones around the one you are visiting. Once, while visiting a cemetery in Minneapolis, my wife and I found the tombstones of her great grandmother and great grandfather. She never knew that they had come to Minneapolis. She only knew that her grandmother had been buried there. You never know!

6. If there is an office on the grounds, ask for additional information if they have some available.

Cemetery Genealogy Resources
At this site you will find all kinds of information dealing with obituaries, cemetery locations, history of graveyards, mailing lists and more; by state, and by many countries of the world. This site is a real find
http://www.rootsweb.com/~jfuller/gen_mail_cemetery.html

Online resource for obituaries
that have occurred within the last ten years or so, available free through local library systems, including the one in Prince George's County, Maryland at their website
http://www.prge.lib.md.us/Databases/Databases.html
http://obituaries.publicrecordschecks.com/
http://www.surnamesupersearch.com/obituary/dailytimes.htm
http://obits.rootsweb.ancestry.com/cgi-bin/obit.cgi

The database is the second listed, America's Obituaries and Death Notices, run by Newsbank
http://www.newsbank.com/schools/

Also look at these sites for Obits
Obituary Collection - text link
Cemetery Claims (Menorah Gardens in Florida)
http://www.cemeteryclaims.com

Cemetery Tombstones with photos on headstones
They are called Sepulchral portraits. The photo is burned onto porcelain or metal tablets and then glazed. This is a practice I have personally noted in cemeteries in Europe and in the U.S.
---
Books
"Sepulchral Portraits"
Authored by John Yang ISBN# 89102423X
---
Cemetery - Writing to one
If you write a letter to any cemetery, give as much information as you can, and you probably will receive an answer. Be sure to include a stamped, self addressed envelope with your request.

"In many cases, a telephone call to a cemetery office will elicit wonderful information and frequently a member of the office staff will volunteer to take Polaroid of tombstones gratis! I would recommend however, that one offers to remunerate anyone volunteering. A pleasant approach and good manners always wins the day." Posted by Carol Raspler

Cemetery Records On-Line
This is a site dealing with cemetery databases and articles. The staff of this resource will search the records for you in thousands of cemeteries including the U. S, Australia, Canada, Ireland, New Zealand, the United Kingdom and many other cemeteries and will do a virtual walking for you by actually visiting cemeteries
http://www.interment.net/

Other sites that also offer similar information include:

http://www.geneasearch.com/

www.censuslinks.com

www.daddezio.com/records/vital/interment.html

The following URLs may need to be copied directly into your address line

http://home.att.net/~weemonster/deathrecords.html

http://www.rootsweb.com/~nyclinto/cemindex.html

http://www.rootsweb.com/~cemetery/registry.html
http://www.genealogyspot.com/ask/cemeteries.htm

Find A Grave
Find the graves of thousands of famous people from around the world; search for a cemetery; surname index and more
http://www.findagrave.com/

http://www.dpsinfo.com/dps/index.html

Headstone Photos
Volunteers will help you get a photo of you can volunteer your services
http://www.headstonehunter.com
---
Books
Hebrew Acronyms on Tombstones
"Ozar Rashei Tevot Ve-Kizurim Be-Mazevot Batei Ha-Almin"
Authored by H. G. Huettenmeister and written in Hebrew - 349 pages
ISBN: 3 - 922056 - 08 - 3
Hebrew Tombstone Word Meanings

Ahuvah
Beloved

Avinu Hayakir
Father beloved

Bachur
Unmarried male

Betulah
In most contexts essentially meaning "unmarried woman"

Chashuva (for males chashuv)
Special respect, a learned person, someone active in the community

HaBahur HeHashuv
"Esteemed young man"

Habetula
When a girl died before she got married, Hebrew tombstone inscription will always say: "Habetula" - that means "virgin" in the sense of "before she married" or "still single"

Haga'on
The exalted rabbi (Gaon or any rabbi held in great esteem)

Hagr'a
The Gaon R' Eliahu (of Vilna)

Hahashuva
"The important" or "esteemed" in the sense of "beloved".

Kehillot Kodesh
Holy community

Moh'r - Moh'r
Usually a prefix for a rabbi

Moreynu haRav
Our teacher, the Rabbi

Nifterah
Died
Niktaph
"Cut off". Some families use the words as an indication of their feelings towards the Dead, as being "cut off from life"

Poh nikbar/nikberah
Here lies buried ...

Poh Nitman
Here is interred

Rabbeinu, Rav
Our Master, Rabbi ___

Reb
Mr. ben Reb - the son of Mr. ....a Yiddish honorific equivalent to Mister.

VeBa'ali He'Ahuv
And my beloved husband

Weba'aly Ha'ahuv
And my beloved husband

Yad
Hand and also means memorial or monument.

Zecher Ztadik Livracha
May the memory of the righteous be blessed, rabbi or righteous person

Tombstone Reading Site
Jewish tombstones with Hebrew inscriptions have an added value to genealogists, in that they not only show the date of death and sometimes the age or date of birth, but they also include the given name of the deceased's father. This permits you to go back one more generation.
http://www.jewishgen.org/infofiles/tombstones.html
---
IAJGS (International Jewish Cemetery Project)
The scope of this project is the documentation of every Jewish burial site in the world. The project does not include individual burial information
http://www.jewishgen.org/cemetery

Interment. net
Browse cemetery transcriptions by region and by special collections (Military, etc.) for the US, Australia, England, Ireland, Canada, New Zealand, Germany and other countries
http://www.interment.net/

Jewish Funerals Burial and Mourning
A comprehensive on-line resource with information on Jewish text, traditions and practices around death, burial, cemeteries, mourning and healing, consumer rights, tahara, tachrichim, organ donation and more
www.jewish-funerals.org

Jewish Funeral Directors
You can search for Funeral Directors by state or city at
http://www.jfda.org/listing_state_city.html

Canada can also be searched here. Note that this site isn't comprehensive: it lists only funeral directors who are members of the organization. Another site to track down the Jewish funeral director (s) and cemeteries in smaller US cities IAJGS International Cemetery Project
www.jewishgen.org/Cemetery/

and local synagogues using a search engine which you will find at my Search page.

National Cemetery Administrations
Including links to Nationwide Gravesite Locator, National Cemetery Web Pages, Cemeteries, Headstones and Markers, Military Funeral Honors, State Cemetery Grants Program, Locating Veterans, Obtaining Military Records & Medals and FAQs.
http://www.cem.va.gov/

Planning A Jewish Funeral
http://www.myjewishlearning.com/life/Life_Events/Death_and_Mourning/Practical_
Aspects/Planning_a_Funeral.shtml
Obitcentral.com
http://www.obitcentral.com

Obituary Collection - text link
Researching Jewish Cemeteries in Europe - an article authored by Stanley Finkelstein as reported in Volume 16, Number 2 Summer 2001 of the JGS of Michigan's 'Generation' magazine.
http://tracingthetribe.wordpress.com/2009/10/05/michigan-computer-techniques-workshops-oct-18/
The Obituary Daily Times
A daily index of published obituaries that is distributed freely, often twice a day by Email: and usually has over 2,500 entries a day. This is a searchable site
http://www.rootsweb.com/~obituary/

http://surnamesupersearch.com/obituary/dailytimes.htm

Obituary Links Page
Electric Library Newspaper Search Link - search for obituaries from thousands of publications and Census Records. The links include both Canada, Foreign and US links
http://www.obitlinkspage.com/obit

Obituary Lookup Volunteers State/Country Index
The Obituary Lookup volunteers for the United States are grouped by state. On each state's web page, the volunteers are listed by county. For the rest of the world, the volunteers are grouped by country or continent, and on each web page the volunteers are listed by region.
http://freepages.genealogy.rootsweb.com/~obitl/ovlist.html

Obituary Network
This is a network of volunteers from across the world who enter obituary data from their local newspaper or from on-line papers each day into a searchable database.
http://www.they-speak.com/obits/

Obituary Web Site
Groups States in the USA according to location-----Northeast, Southeast, etc. For each State there is a listing for Funeral Homes and Newspapers for each city in that State
http://www.Regionalobits.com

There is a facility to search for Obits, but it appears to be erratic. If looking for the address of a funeral home or a newspaper for a particular city, you can try to use this website though it is limited.

State Veterans Cemeteries
http://www.cem.va.gov/cem/scg/lsvc.asp
---
Books
'The Tombstone Tourist: Musicians'
Authored by Scott Stanton and published by 3T Publishing in 1998
---
"Tomb With A View"
A newsletter authored by Katie Karrick, a Cleveland cemetery historian. The newsletter spurred Judi Culbertson to become co-author of guidebooks on the cemeteries of London, Paris, Italy, California and New York. The guidebooks are published by Walker & Co.
---
Photographing in a cemetery
Anne Lapedus Brest, a professional photographer, offers the following suggestions:

"I use an ordinary 'point and shoot' (auto focus) camera when I visit cemeteries, as they are quick and easy to use.

If the sun is shining directly onto the stone, then I just stand directly in front of the stone and take the photograph, and it is not necessary to use flash.

If the sun is behind, or to the side of the stone (or it is a cloudy day) then I use the flash but stand slightly to the side so that the flash DOES NOT bounce directly onto the stone (otherwise you won't be able to read part of the writing).

If some of the letters of the stone are missing, and there is just an indentation where the lettering used to be, it is still not necessary to do anything at all (particularly as this might damage the stone, as in the case of shaving cream)

If you take the photographs the way I have described above, then you will be able to read the inscriptions on the tombstones without any problems.

If you would like any more information on this, please do not hesitate to contact me privately angi@icon.co.za and I will be happy to help as much as I can. I have used this method both in South Africa, and in Ireland and it has worked perfectly in both countries."

Another tip: 'when photographing gravestones with raised or engraved lettering, the way to make the letters stand out is to create strong side lighting. A well equipped pro would run a long cord from his camera's flash socket to a flash held or mounted almost at right angles to the face of the stone.'

You can photograph a document with a manual 35 mm SLR camera. Use professional film available by mail order. Mail order photo labs are usually less expensive than local labs. One hour or drop-off locations cannot provide quality photos.

Laminating a photograph
A lamination will eventually destroy photos and even photocopies.

Photoshop Tip
The two general tricks that I've learned for all photographs, not just those of tombstones is: First - use the Image/Adjust/Auto Levels, then use the individual contrast and brightness controls. Second, use the Filters/Sharpen/Unsharp Mask (which name is counter intuitive, but it works) to sharpen things up.

Another thing I learned is that you can select small areas and play with them without affecting other parts of the picture. For this you need to learn all the selection tools - marquee, shapes, magic wand. You can use the magic wand additively to get just certain areas. You can use all the adjustments you would use on a whole picture to bring up fuzzy parts of the picture until it is as good as you can get it. Other tools that are useful are the dodge and burn tools to lighten and darken selected areas. The previous is attributed to Rita Margolies in a posting
---
Tombstone Rubbings
Gravestones are a wonderful genealogical resource. Check this web site by Jessie Lie Farber The Association For Gravestone Studies Gravestone Rubbing For Beginners
http://www.justcallbob.com/grave.html

The proper way to do a rubbing is with a specialty type of paper, called 'Carboff' paper, that's made for the monument (tombstone) industry. It comes in long rolls, not very expensive (around $15 or $20 for a roll that will last for a decade) Available from
Wenzco Supply
Macungie, PA.
Phone: 1 610 966 3555, 1 800 346 7805
It can be purchased at stores selling drafting or art supplies. There is also a hard triangular crayon that works quite well. It is a triangular half of a square of about 1.5" on a side, about 0.4" thick.

A commercial site that might be of interest to those who require photo preserving supplies is Century Business Solutions
http://www.centurybusinesssolutions.com/

Zemaitis Genealogy and Family History
This site, in addition to offering links to Cemetery Records Online, also allows posting of Queries, Surname resources, Census Records, Ships Lists, State Links, Ethnic Links and more
http://www.distantcousin.com/
---
Census & Demographics
Eastern Europe and the Former Soviet Union Census
http://libguides.lib.msu.edu/eeuropecensus
http://www.genealogylinks.net/europe/
http://www.crl.edu/collections/topics/censuses

and also my web page 'U.S. Census'
---
Center for Jewish History
15 West 16th Street,
New York 10011 -
Telephone: 212 294 8301;
Fax: 212 294 8302
Email: barbara@cjh.org
Has a web site that provides detailed information about the wealth of genealogical records and resources house at the Center. Heralded as the Diaspora's "National Archives of the Jewish People", the Center houses 100 million archival documents; 500,000 books; and tens of thousands of artifacts and works of art.
www.cjh.org

and click on "Family History"
---
Central Archives for the History of the Jewish People (CAHJP)
This archives was founded in 1938 as the Jewish Historical General Archives. It offers many links including Genealogy
http://sites.huji.ac.il/archives/
---
The Central Zionist Archives
The official historical archives of the World Zionist Organization, the Jewish Agency, the Jewish National Fund, Keren Hayesod and the World Jewish Congress. It also holds the personal papers of individuals involved in the Zionist movement or active in Palestine/Israel.
http://www.wzo.org.il/cza/
---
Centropa
An international team of historians, filmmakers, web designers, journalists, educators, photographers and Jewish community activists. There goal is to create a window into Jewish history, and current events, in Central and Eastern Europe and the former Soviet Union. By marrying together the newest technologies and serious research methods, this site will take Jewish history off the shelf, and bring it into your homes, classrooms, synagogues, libraries, book clubs and organizations. Whether you are Jewish or not, from North America, Europe or the Middle East, you will find this site interesting and stimulating.
http://www.centropa.org/?nID=16
---
Chabad
Rabbi Schnuer Zalman of Liadi (aka the Baal Ha Tanya) was the founder of the Chabad Lubavitch Movement. Born September 4, 1745 in Liadi and died on December 15, 1813. He was also known as Shneur Zalman Baruchovitch, RaZaSh, Baal Ha Tanya veha Shulchan Aruch, the Alter Rebbe ("Old Rebbe" in Yiddish), Admor HaZaken ("Old Rebbe" in Hebrew), Rabbeinu HaZaken, Rabbeinu Hagodol, the GRaZ.
http://www.jpost.com/topic/Shneur_Zalman_of_Liadi
Dates in Chabad history
http://www.expage.com/page/chabad/
---
Chasidic Genealogy Research Committee Brandler Institute of Chasidic
Has formed this research committee comprised of Genealogical and Historical Researchers. Further information can be obtained by Email: to Abraham Heschel bict@safeaccess.com
---
Chesed Net
A comprehensive guide to Chesed organizations. We improve access to medical and social service related information. Resources section provides medical information and social service information.
http://www.nonprofitfacts.com/NY/Chesed-Net.html
---
"Children with Lost Identity"
http://english.gfh.org.il/children_with_lost_identity.htm
---
Cindy's List of Genealogy Sites:
http://www.CyndisList.com/

http://www.cyndislist.com/jewish.htm
---
Cities of the World
This site offers you links to every city that has a web site anywhere in the world
http://www.123world.com/cities/index.html
---
City Directories
This is a directory published about a city or town that includes the names and occupations of the residents and usually includes a directory of all of the businesses in the town. Some still publish city directories, although it is certainly not as common as it used to be. A full discloser of what can be expected of a City Directory can be found
http://www.ancestry.com/columns/george/03-06-98.htm
http://www.uscitydirectories.com/ca.htm

The Mormon Library has a very comprehensive collection, with very few missing years. I believe that generally speaking, street directories ceased to be published in 1934 with the advent of telephone books continuing the chronological sequence.

According to my own list of LDS microfilm numbers, no directory was published in 1919-20, 1928, 1929-30, 1932. Additionally, there is a note that the 1924 issue was not available. Sutro Library in San Francisco used to have 'on open access' all the directories for the five boroughs from 1935 to the 1970s. But as these were the original phone books, they were literally disintegrating on the shelf, and were withdrawn from use a couple of years ago." From a posting by Jeremy Frankel

Primary Source Media Old City Directories online
http://www.highbeam.com/doc/1G1-53716662.html

Public Libraries
sometimes offer free access to City Directories On-line or you can try
http://www.distantcousin.com/Directories/
---
Classmates
More than 14 million registered High School alumni and College/University alumni are registered - a commercial site
http://www.classmates.com/
---
As every genealogist knows, you can't be too careful when it comes to throwing things away. No piece of paper, book, periodical, pamphlet, program, syllabus, clipping, letter, postcard — whatever — should be thoughtlessly discarded. You never know when you might need it.
http://petuniapress.com/pence_springclean.html#if
---
COA (Certificate of Arrival)
The person's certificate of arrival number. During a certain time period, the COA was issued when the person applied for naturalization, and the ship manifest was annotated with the COA number.
http://www.theshipslist.com/Forms/faq.html
---
Cohain, Levites (Jewish Genealogy also for 'People' page)
"The Cohains are the members of the tribe of Levi that are specifically descended from Aaron, Moses' brother. This happened 3,000 years ago. There are men who claim descent through their fathers from either the tribe of Levi or Aaron (Cohanim) When Israel was conquered, each of the 12 tribes of Israel got its own portion of land, except for the Levites (Cohains included). They were given the job of priests in the Temple (Cohain) or assistants (Levites) it is more than that, but this is for simplicity).

According to tradition, if your father is a Cohain or a Levite, you are one. There is obviously no telling after all these years if one is correct, although DNA studies have shown remarkable similarities in certain chromosomes in those that claim this.

The other 'tribes' were supposedly dispersed after the fall of the First Temple 2,500 years ago. I know of no oral tradition of anyone claiming descent from a particular tribe.

As for linking back, obviously it would be one 'clue' if you thought you had found a direct male ancestor and he was designated a Cohen or Levite like others in your line, but it probably would be similar to finding someone named Jacob Joseph when others in the family were named the same.

I think the only hope for going 'beyond the records' would be when DNA testing is developed to the point when we can biologically test 'purported relatives'. In Iceland, a closed population for 500, there is a study trying to make a complete genetic picture of the population. Perhaps something like this would be possible, although with assimilation, I am not sure." From a posting by Debra Kay
debjkay@email.msn.com

"The conservative way of dealing with the bible, states that there is no knowledge with regard to the "ten lost tribes", and the Jewish people of today are mainly from the tribes of Judea and Benjamin, plus Levi and remains of other tribes." From a posting by Udi Cain

Michael Bernet wrote: "...whether a Jew was a Kohen or a Levi is, for genealogist, about as important as knowing whether he was tall or short."

I must disagree wholeheartedly with Michael. Such knowledge can often prove essential in tying up links between male lines sharing a common last name. Furthermore, if two such common-surname lines came from the same small shtetl, it is highly likely that the two lines share a common ancestor.

Thus two apparently un-related RIBINSKI'S who are both Cohanim, and who both had ancestors from the same Shtetl, are far more likely to be related than unrelated. Certainly, the researcher would have to do some more homework, but such knowledge is often essential in trying to track down relationships. As genealogists, we are all familiar with seemingly impossible-to-connect branches that were solved by some seemingly small bit of info."

Michael also wrote that: "..It would be dangerous and misleading for our research if we tried to formalize this in a database."

"Based on my comments above, I must also disagree with these sentiments. In fact, such a database does exist and enables researchers to record the tribal status of his ancestors... *together with* the town of origin and source material. The database can be seen at - (click on TribeFinder)"
http://www.shoreshim.org/en/default.asp

"It seems absurd, but if we were to disregard male-linked tribal status data, then we might as well disregard hemophilia and a whole range of other male-linked genetic diseases. I think that any knowledge or technique that helps one to trace a line backwards is an essential genealogical tool that should not be overlooked." From a posting by J Schamroth jscham@zahav.net.il

""According to demographic studies done in Israel, the largest lump of Jews that are under a single database in the world, about ten percent of the Israelis are Cohanim. The reasons for this supposedly high percentage are simple:"

1. "At the time of the Jews expulsion from Israel, after the destruction of the first temple, the ten lost tribes had already disappeared. Alas. The Kingdom of Judah had an un-proportionally high number of Levites and Cohanim, simply because the temple was part of Judah. The rest were mainly from the tribes of Judah and Binyamin, with a spattering of the rest thrown in. We stated the Diaspora being about 25% of the Jews."

2. "Cohanim, being the temple priests, are the only group of Jews that have Halachic (Jewish law) restrictions as to who they could marry. A Cohain who violated these rules was still considered a Cohain, but his children were not! These rules were sufficient reason for a father to make sure his sons knew they were Cohanim. I would guess that being put thus apart, would also "protect" them some-what from assimilating."

3. "Because of the Honor of being a Cohain (little that it means with-out our beloved temple), there are and were many cases of people claiming to be Cohanim, which would further up there numbers." From a posting by Shmuel A. Kahn on 12-12-95
---
Cantors
Virtual Cantor
Has mp3 recordings of over 700 tracks of the entire year's davening in the Ashkenazi Nusach (prayer melodies in the Eastern European tradition)
http://www.virtualcantor.com/
---
Commission For The Preservation of Pioneer Jewish Cemeteries and Landmarks
http://fcis.oise.utoronto.ca/~acjs
---
Computer Software
Brothers Keeper (shareware)
http://ourworld.compuserve.com/homepages/Brothers_Keeper/

Family Tree Builder
Free software download
http://www.myheritage.com/download-family-tree-builder
Family Treemaker
One of several commercial computer software companies that offers courses on How To of genealogy. Check:
http://www.familytreemaker.com

Generations


for help, classes, sample forms, etc. The Genealogy Home Page is
http://www.genhomepage.com

"An Associated press article by Anick Jesdanum appeared in the San Francisco Chronicle, among others, discussing the fact that archivists can't rely on digital storage because technology is changing so quickly that older formats can't be read by newer programs. This includes digital photography, which can lose details as it's converted from one format to another.

A serious consideration for those of us who are storing all our genealogical information in various computer programs such as FTM, which may not be readable by our children's computers! The full article can be found at: Thanks to Babette Bloch who supplied this link.

What is the best software program for Jewish Genealogy? Arjeh van der Sluis at vandersluiscdn@ica.net announced on Monday, April 24, 2000 that he "has a substantial amount information and has done a lot of research on which program is best for my needs" including Haza Data; Pro Gen; Ancestral Quest; Family Ties Deluxe; Family Origins; Family Tree Make Generations Grande Suite Legacy Family Tree; The Master Genealogist; Personal Ancestral File and Ultimate Family Tree. I'd say he qualifies an expert, wouldn't you?
http://reg.gg.ca/heraldry/pub-reg/project.asp?lang=e&ProjectID=1134

DOROT Tree
Recommended by The Jewish Genealogy Software site DoroTree: The Jewish Genealogy Software
http://www.dorotree.com/support.html

Computer Center for Jewish Genealogy
This HaMagid CD-Rom compilation represents a follow-up to the Center's earlier computerized book. It is an essential research tool for biographers, genealogists, historians, librarians, researchers and scholars. For more information about any of the Center's activities, contact Dr. Rosenstein
http://www.youtube.com/watch?v=WC_hwXF6wXQ
The Computer Center for Jewish Genealogy
654 Westfield Avenue, Elizabeth, NJ 07208
Telephone: 1 908 353 5575
Fax: 1 908 353 6080
Email: ccjgen@aol.com
http://www.tali.com/hamagid/ccjgen.html
Free Family Tree Software
Legacy Family Tree Standard Edition Version: 7.5.0.0 File Size: 47.4 License: Shareware
Operating System: Linux, Microsoft Windows 2000 Professional, Microsoft Windows 7, Microsoft Windows ME, Microsoft Windows NT 4.0,Microsoft Windows Vista, Microsoft Windows XP. Legacy Family Tree is a free software tool that can help fill in the gaps in your background and dig up your roots whether they're Jewish, Mormon, Catholic, atheist, or any other denomination. *Note*: The Download button takes you to the vendor's site, where you must register to download the latest version of the software. - Clare Brandt
http://www.legacyfamilytree.com/downloadlegacy.asp
http://www.pcworld.com/downloads/file/fid,234518/description.html#tk.nl_ddx_h_dlfeat
Progeny 3D Family Tree
This program opens up a whole new dimension in creating a family tree as it builds a descendant tree in three dimensions. Photos of your relatives make your tree come alive.
http://progenygenealogy.com/
Android Devices
One of the more exciting products in the world of handheld computers, cell phones, and "smart phones" is the Android operating system, a mobile operating system initially developed by Android Inc., a firm purchased by Google in 2005. Android is based upon a modified version of the Linux kernel. However, the operating system is so highly modified now that the Linux programmers probably wouldn't recognize it. Android is optimized for use on battery-powered handheld devices
Some of the genealogy programs for Android devices will display data originally stored in a desktop or laptop genealogy program. In those apps, all new data must be entered on the desktop or laptop genealogy program, then exported to the handheld Android system. However, a minority of Android genealogy apps will even allow the user to enter new information directly on the handheld devices' screen although you probably will not want to do that for hundreds of individuals. Still other apps allow the user to access genealogy data that has been stored on a web server someplace, regardless of the user's location. Whichever method you prefer, you can literally carry your family tree in your pocket!
NOTE: "apps" is a buzzword meaning applications. In other words, a computer program. The word "apps" seems to be more commonly used to refer to programs written specifically for mobile devices. A search of the Google Play Store will find many downloadable apps labeled as "genealogy." However, many of them are simple eBooks or very simplistic programs that will not appeal to most genealogists. Here are the more robust available apps that allow you to store and retrieve your family tree information
http://blog.eogn.com/eastmans_online_genealogy/2013/06/genealogy-programs-for-android.html
---
Computer Tips
Anything on the internet can be saved, whether it is meant to be or not. So, here is the way to do it in Windows:

There is a Print Screen button on your key board, probably above the Insert/Delete, Home/End, Page Up/Page Down buttons. Whatever you want to copy from your screen, just press Print Screen.

Surprise, you don't see anything happen. But open MS Paint or another Photo type program and paste, and you will see your whole desktop. Then you can crop what you don't want and print or save the thing you do want.

This is especially good for things like Error Messages which are not meant to be printed, but which should be written down or copied to give verbatim to support if needed. It is also good for any grave photo or other photo which you can't figure out how to save. From a posting by Sally Bruckheimer
Many times a page copy is either too small or too large, and with a PC, this usually can be changed to your liking by holding down the CTRL key (located on the lower left of your keyboard) while moving the mouse wheel one way or the other. It doesn't always work, but when it does, it's a nice bit of help.
Java? No it's not a type of Coffee!
It is a programming language introduced in 1995 by Sun Microsystems and intended to be used over networks and has found a growing acceptance on the web. Java is one type of software code that will run any and every device that needs software, including servers, desktops, laptops, phones - literally on any sort of operating system whether it be Windows, Mac, Unix or Linux - you name it.
Java is NOT the same as JavaScript, which is a small piece of code written directly into a HTML file. JavaScript's give you those cool little animations you see on my site, for example when you first open up a page and you see a scrolled message from me
http://www.oracle.com/technetwork/java/index.html
---
Consolidated List of Genealogical Bulletin Boards
http://www.genealogy.org/!gbbs/
---
Convert Anything to Anything
---
Copyright Information
I am quoting Norm Tillman of Albany, New York who posted the following: "Regarding confidential information concerning those living. I'm not sure what information they are discussing. I list birth, bar or bat mitzvah and marriage. All of that information is a matter of public record and as long as the record is accurate you are not doing anything illegal, immoral or wrong when you publish the information that has already been made known. The newspaper publishes births and marriages, they are not doling anything wrong therefore you as a genealogist, are not doing anything wrong by further making the information public."
---
Council of Jewish Historical Associations
---
Countries of the World
The ultimate source of authentic and reliable information about 'Countries' of the world on the net. The links in this directory will guide you to the official sites of the countries that you are looking for.
http://www.123world.com/countries/index.html

Country Information
http://www.refdesk.com
---
Cousin Relationships
Children of siblings are to each other first cousins. Children of first cousins are to each other second cousins. Children of second cousins are to each other third cousins, etc. On the other hand, a person is, to its parent's first cousin, a first cousin once removed. If this person has a child, the child is, to its grandparent's first cousin, a first cousin twice removed. Not a second cousin.

Another reference site is at
http://www.cyndislist.com/cousins.htm

http://www.distantcousin.com/

http://www.ziemiecki.com/cousins.html

http://www.interfaithfamily.com/site/apps/nl/content2.asp?c=ekLSK5MLIrG&b=
297385&ct=406317

First cousin marriages were very common -- even uncle and niece is legal under Jewish law.
---
Cross Index of Jewish Genealogy Pages
http://feefhs.org/indexjew.html
---
Daily Forward
A Yiddish newspaper founded in 1906 and had a circulation of over 250,000. It is also known as The Jewish Daily Forward
http://www.forward.com/archives/
---
Database - Middle East & Jewish World Databank
The Canadian Institute for Jewish Research has prepared this User's Guide to the Index to facilitate the accessing of research materials.
http://www.isranet.org/DataBank/u.htm
---
Date and Time (and Date and Time page)
---
Date of Birth Searches
Type in a name and state and you should receive information about the person, including their birth date, address, city, state and zip code. It doesn't always work, but the few minutes of effort may be worth it.
---
Dead Sea Scrolls
The Dead Sea Scrolls are some of the most valuable religious texts known to man. Discovered between 1947 and 1956 at Khirbet Qumran, they form the oldest known versions of Biblical documents and take the form of 972 texts. Their age dates them at somewhere between 150 BCE and 70CE when they were hidden in caves to prevent the Roman armies from discovering them. That they survived so long is incredible.
Gaining access to the original texts has now become a lot easier due to a new project launched by Google called the Dead Sea Scrolls online. Five of the scrolls have been digitized using high resolution 1,200 megapixel photographs captured by renowned photographer Ardon Bar-Hama.
As well as being able to view the texts in great detail, there's also a translation feature on the site presenting the original Hebrew in English. There's also a search feature based on keywords and passages from the text, and you can leave comments for others to read.
Google is taking care of hosting all the data for this project in its ongoing bid to make the world's information accessible to all. Behind the website and high resolution images you will find Google Storage and Google App Engine hard at work serving up the data for what must already be a very popular destination.
The Great Isaiah Scroll is available online and is one of the most well known of the Dead Sea Scrolls and four others, with more on their way.
http://dss.collections.imj.org.il/
There are 12 new scrolls that have been discovered and include 3 from Jordan, including the Copper Scroll. Another scroll features the Ten Commandments - the oldest and best preserved of all Deuteronomy manuscripts discovered in the caves. Other scrolls include: Genesis Commentary consisting of 6 fragments written by the same scribe includes excerpts from the flood story (Genesis 6-8) and accompanying commentary; Shirot olot ha-Sabbat (Songs of the Sabbath Sacrifice) which offers the text containing 13 Sabbaths of the year; and Enoch, the oldest version of the book of Enoch belongs the Pseudepigrapha, a collection of texts written in the names of famous biblical characters. These books were not included in the Jewish Bible.
---
Death and Mourning
Coping with the emotional and spiritual issues of this difficult time

http://www.aish.com/jl/l/b/48966261.html?s=mpw
---
Death Certificates
If the funeral home that handle a death is still in business, their records would indicate who made the arrangements and would be a possible source for family information.

On-line Searchable Death Indexes & Records - This website gathers together links to online death indexes by state and county. Included are death indexes, obituaries, probate indexes and cemetery & burial indexes. There are also links to Social Security Death Index, Obituary Daily Times, RootsWeb's Cemetery Database and veterans Affairs burial Search
http://www.deathindexes.com/
http://www.cemeteryscribes.com/

A death certificate of sorts or a document certifying the death of an American citizen in another country can be requested by contacting the U. S. State Dept. The details can be found at:
http://travel.state.gov/family/issues_death.html
---
Diaspora
The term Diaspora (Greek διασπορα, a scattering or sowing of seeds) is used (without capitalization) to refer to any people or ethnic population forced or induced to leave their traditional ethnic homelands, being dispersed throughout other parts of the world, and the ensuing developments in their dispersal and culture.

Originally, the term Diaspora (capitalized) was used to refer specifically to the populations of Jews exiled from Judea in 586 BC by the Babylonians, and AD 135 by the Romans. This term is used interchangeably to refer to the historical movements of the dispersed ethnic population, the cultural development of that population, or the population itself. The probable origin of the word is the Septuagint version of Deuteronomy 28:25, "thou shalt be a Diaspora (Greek for dispersion) in all kingdoms of the earth". The term has been used in its modern sense since the late twentieth century.
http://diaspora.wikiverse.org/
---
Dictionary Search
Search dictionary web sites for words and phrases 6,000,478 words in 954 dictionaries indexed
http://www.onelook.com
---
Digital Genizah
A Jewish Internet directory
http://uscj.org/metny/middletown/genizah.htm
---
Document and Newspaper Clippings
(see, on this page, Newspaper clippings for tips) Also, under my Books page, is information about newspapers, books, films, etc.
---
Dorf
"I can't speak about nuances of Yiddish usage, but I can talk about the underlying German. First, I would translate "shtetl" as little town, not town. It is the Yiddish diminutive of Stadt, the German word for both town and city. So, in your state, both Miami and Key West would be a Stadt. The standard German for small town would be Kleinstadt.

Second, Dorf is standard German for village. I haven't heard Dorf used in a Yiddish context before, but no doubt it could be. Now, in English is a little town larger than a village? Maybe, but I would say they are synonyms. Similarly, shtetl and dorf could by synonyms in Yiddish. I certainly understood shtetl as it was used in my household while I was growing up to be a little place that in German would be called a Dorf. But it may be that Yiddish usage distinguished them as you describe. From a posting by Steve Maurer
---
Dress Style in Eastern Europe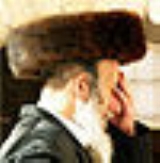 Shtreimel
http://www.absoluteastronomy.com/topics/Shtreimel
Traditional dress in Russia, for instance, was virtually identical among both Chasidim and Misnagdim. In Lithuania, the dress was somewhat different from in Russia, but again, Chassidim and traditional Misnagdim dressed nearly alike as in Poland, and in Galicia, Hungary, etc. One possible exception might be Vizhnitz Chassidim as they were the only ones to wear their hat backwards; with bow on the band tied on the right side instead of the left.
http://www.metmuseum.org/toah/hd/eudr/hd_eudr.htm
---
Eastern Europe FAQ
Frequently asked questions about Jewish genealogical research in Eastern Europe offers a 'how-to' that should be read by anyone who is interested in researching his or her roots
http://www.jewishgen.org/infofiles/eefaq.html
---
Eastern European and Jewish Genealogy
For the person tracing both eastern European and Jewish family history, there is a wonderfully collection of sources available for obtaining both specific family data and sound genealogical research strategies. Many sources are also available to assist one in finding particular types of records and identifying record repositories Eastern European and Jewish Genealogy
http://www.seflin.org/sefpub/sum98.html
---
East European Military Archives
A synopsis of a Military Microfilm Project can be found in these archives
www.infoukes.com
---
East European Genealogical Society
Tons of information on all of the many East European countries, including Galicia, Ukraine, Poland, Austro-Hungarian Empire, German Empire, Russian Empire, Czech Republic, Slovakia and more at
http://www.eegsociety.org/
---
East European Information
(Russia/Slovakia/Germany/Ukraine, etc) and many more links
http://www.tandf.co.uk/journals/titles/13501674.asp
---
Email: Locater Sites
When you need a person's Email: address, you'll find it here using any one of these specialized sights

www.people.yahoo.com

www.mesa.rrzn.unihannover.de
---
Embassies located in Washington, D.C.
Here you will find a list of all of the embassies in the city
The Electronic Embassy Help and Resource Center provides reference materials, answers to frequently asked questions, search tools and other means to get assistance

List of World Embassies
http://www.findembassy.com/

http://www.jewishgen.org/ShtetLinks/lviv/links.htm
---
Email: Service that are Free
Gmail
http://google.com

Hotmail
http://www.hotmail.com

Yahoo
http://yahoo.com
---
Encyclopedia Judaica
Information and details how to purchase the newest CD that has huge of amounts of relative information for the Jewish genealogist
http://www.bjeindy.org/encyclopedia_judaica_online
---
Enumeration District
Census geography maps, available on film, will locate the Enumeration Districts of various cities. Once you have found the proper ED, you can then search for street and addresses.

"Re the 1920 US Census Enumeration District numbers knowing an address. Specifically Brooklyn. There is a backdoor way of finding that number for practically any address on the 1920 census made possible by the new 1930 Census. The 1930 census enumeration district definitions (EDs), on the National Archives film series T1224, not only show the 1930 ED # (obviously), but for the first time also the 1920 ED #s they covered.
Although the numbers are not the same, and several 1920 ED #s may be partially covered by a single 1930 ED, it can narrow your research choices for 1920 EDs. For example, if you were to look for a particular street address for Brooklyn in 1930 (assuming it wasn't renumbered since 1920), you should first use the new NARA website, NARA film series M1931, or for Brooklyn, the One Step Website, and when you find the ED# record it. Then go to the appropriate state/city/place roll in series T1224 for 1930 and locate that 1930 ED # description page, and then look on the left side of that page, where you should see the 1920 ED #s that your 1930 ED # covered. Next you would go to the roll that describes that state/city's/place's 1920 census description on the same series (T1224) and look up those ED #s you just got (rarely up to a maximum of 7 or 8).
By drawing on a map the boundaries of those 1920 EDs, you should find the ED number you are searching for." From a posting by Joel Weintraub
http://stevemorse.org/census/
http://genealogy.about.com/cs/census_ed/
http://1930census.archives.gov/EDmaps.html
http://www.us-census.org/research/ed-maps.htm
---
Ephemera
Anything short-lived or with a short-term usefulness, and includes newspapers, almanacs, bookplates, greeting cards, invitations, matchbooks, pamphlets, posters, sheet music and tickets.
http://en.wikipedia.org/wiki/Ephemera
---
Ethnic Genealogy Resources
---
Eugenics

The Second International Exhibition of Eugenics was held September 22 to October 22, 1921, in connection with the Second International Congress of Eugenics in the American Museum of Natural History, New York (Baltimore: William & Wilkins Co., 1923).This is a faithful photographic reproduction of an original two-dimensional work of art. The work of art itself is in the public domain.
http://hnn.us/articles/1796.html
---
Europe Aerial Reconnaissance Photographs
Five million photos shot by the British RAF over Western Europe during WW II is on-line
http://en.wikipedia.org/wiki/Aerial_reconnaissance

http://www.heritagedaily.com/2011/05/ww2-aerial-reconnaissance-photos-now-on-line/uring-the-battle-for-europe-during-ww2-one-of-the-most-deadly-weapons-was-not-the-bombs-and-bullets-but-the-humble-camera-the-use-of-the-camera-during-aerial-reconnaissance-provided-the-generals-and/
---
Euro-Asian Jewish Congress
www.eajc.org

http://www.eajc.org/program_result_e.php?id=4
---
European Regional Lists
A site that offers links to the many web sites specifically dealing with East European countries. Browse and/or join
http://www.rootsweb.com/~maillist/europe/index.html
---
Events That Changed the World
A course with the subject "The World Was Never the Same: Events that Changed History" is offered. The Great Courses brings to you the most engaging professors from America's top universities into your home through courses on DVD, audio CD and audio download.
http://www.thegreatcourses.com/
---
Everton's Genealogical Helper
In addition to many resources, there is a free on-line edition of their journal (and also a more detailed paid edition) that offers a lot of information that can be downloaded.
http://www.everton.com
---
Exchange Rates see also my 'Date, Time' page
---
Facing East During Prayers
The suggestion, in which the custom of facing the Temple during prayer has biblical origins. The rule laid down in the Mishna and amplified in the Talmud, is that if one prays in the Diaspora, he shall direct himself toward Eretz Israel. And so, the Jewish people of Morocco were called Westerns and those of East of Eretz Israel became Easterners. From a posting by Udi Cain
http://en.wikipedia.org/wiki/Mizrah
---
Family Chronicle
Family Chronicle is a how-to magazine for genealogists who are trying to discover their family roots. You know that there is no "master plan" that tells you how to conduct your research but there is offers of help here. Click on image to go to their home page
http://www.familychronicle.com/
---
Family Discovery
A commercial site that offers records covering all 50 US States and most countries including: Immigration records: Census Records; Land records; Church records; Court House Records; Cemetery Records; Birth Records; Death & Mortality Records; Marriage Records; Wills of Testament: Pedigrees; Vital records and Statistics
http://www.FamilyDiscovery.com
---
Family History
An online genealogy community
http://www.familyhistory.com
---
Family History and Ethnic Genealogy
Learning Center offers much information
http://www.genealogy.com/
---
Family History Center (FHC, Mormon Church, LDS)
The Family History Department has more than 2.4 million microfilm rolls in its collection, but the open stacks of the Family History Library can only accommodate 1.4 million films. If your file is not available, no problem, as a duplicate set of films is located in the nuclear-bomb proof vault at Iron Mountain. Just go to the attendant area on any floor. They will check the computer system to determine if a duplicate is at the Distribution Center. If it is there, and invariably it is, they will order the film and it will be at the Library within three hours (they make deliveries every three hours every day).

The Church of the Latter Day Saints has microfilmed many of the church registers in Europe. These films are available for a nominal fee for use at their Family History Centers (FHC). You can find the nearest center to you by using this site
http://www.genhomepage.com/FHC/

http://www.genealogypointers.com/category/research-resources/

Copies of pages
A charge of 10 cents for a page if you provide the film and page number. It's 25 cents a page for microfilms with a minimum of $2.00. Requests are submitted on Form 31768 (Requests for Photocopies) which you get from your local FHC. Responses take about a month. Prices are probably more as this information was obtained in 1997.

If you wish to search their library to get the film number, if they have a film (s) for a town, try
http://www.familysearch.org/
and follow the links to Library and then to FHLC

Visiting the Family History Library
If you are planning a trip to the FHL in Salt Lake City, the following information might prove to be of value:

1. The FHL has a scanner and computer connected to a microfilm reader. You can use the microfilm viewer in the same manner as most such viewers. When you find the page that you want to save, you swivel around in your seat to face the adjacent computer and click its mouse on an appropriate icon. A digital copy of the displayed image is saved in a temporary file on the computer's hard drive.

You can save hundreds of pages, one at a time. At the end of the session, you place a blank re-writable CD-ROM disk into the computer's CD drive and follow the on-screen instructions to write the files to the CD. You then pop the CD out of the computer, slip it into your briefcase and take it home with you. The images are stored in your choice of TIFF or JPEG format. The image resolution is also user-selectable up to a maximum of 400 dots per inch.

The biggest difficulty is in determining whether the records at the LDS FHC you want, are available, on microfilm/fiche. The most up-to-date index is on-line, but it is the most difficult to use. The easiest to use is the fiche index, but it is woefully outdated. Go to the LDS site, enter the place name in various spelling permutations, and hope for a hit; try to query against a neighboring town and you may find your shtetl - some of the records aggregate villages, but it is not certain if those are the original records segregated by village, or transcripts inscribed that way. The LDS has a number of villages on film, the index for which, is also on film, but in Cyrillic script. There may be a transliterated version available somewhere on the web. For further information regarding the microfilms and records, contact Family History Support, 50 East north Temple Street, Sal Lake City, Utah 94150-3400 - Telephone 1 800 346 6044 or 1 801 240 2584. Remember that some or all of their records may not be sold, or duplicated, except under limited circumstances.

The LDS has an 800 telephone number for those who would rather call than
Email FamHistLib@aol.com 1 800 452 3860

Family History Center
Their inventory of records of birth records by state are organized by year.
http://www.familyhistorycenter.org/
www.familyhistorycenter.org/

This site is useful in locating the existence of microfilms of records for ancestral towns but is very slow loading.

Family History Library (FHL)
Telephone 1 800 346 6044
Email: fhl@ldschurch.org
Speak to a reference librarian in European resources. An index to all known Jewish items at the LDS Family Library in Salt Lake City is available
http://www.lds.org/locations/temple-square-family-history-library

http://www.jewishgen.org/databases/fhlc/

Family History Center Locations
Find a center near you at
http://www.familysearch.org/eng/Library/FHC/frameset_fhc.asp

At the FHL computer, load the Family History Library Catalogue, click on Locality Search, select town/parish records and type in city, state, when the title of that record comes up and ask for a full display of the topics that they have for that city/state combination. You'll see a list beginning with Almanacs; scroll down to census; highlight the year in which you are interested; hit F8 key for a full listing of what they have relating to that census and keep hitting the Pg Dn (page down) key until you get to the group of films that have the Soundex Code you need.

"Jewish Records in the Family History Library Catalog",
An inventory of the microfilms, microfiche and books in the LDS Family History Library Catalog™ (FHLC) which are specifically Jewish genealogical sources. It is a valuable finding aid for persons researching their Jewish ancestry, but is not intended to be a replacement for the FHLC. The complete FHLC can be consulted at
http://www.familysearch.org

http://www.jewishgen.org/databases/FHLC/

If you search on a place name, such as a shtetl in (Galicia), remember to try different spellings since there is no Daitch/Mokotoff Soundex search capability.

The FHL index is organized in a hierarchical manner geographically, what is known as the locality index. So an entry for L'viv is found under "Austria, Gallitzin, Lwów." The JewishGen on-line database can be searched by any of the words in the location or title of the entry. Searching in a larger geographical area is the way to be sure that you've found all the entries for the towns your are interested in. Gallitzin only results in 73 hits and Austria only results in 251 hits so scanning through all the results won't take that long.

Family History Data Sheet Estimator
Mike Smith has developed an interesting and very workable site which is an interactive web page
http://www.sanpitch.net/tools/famator.htm

'You are left with a single name and a solitary date. Where in time do you begin to look for the other family members? This site is here to help. It uses mathematical models from 1400 to the present day. It comes from over 100,000 computerized genealogical records from Western Europe and North America. It will estimate an entire family make-up for a given event for a given spouse. The data is a statistical estimate and should only be taken as such, but it should be accurate enough to begin your search.' Warning: You may find calculating dates on living people to be distressing as this site will estimate death dates, according to Mike.

Family History Library Catalog
Search the catalog
https://www.familysearch.org/eng/library/fhlc/
Family History Library - LDS
Jewish convert to the Mormon faith, Nancy Goldberg Goodstein spent more than a year isolating the Jewish records at the LDS (Mormon) Family History Library. She published them in loose-leaf form at the Library and donated it on CD to the International Association of Jewish Genealogical Societies. JewishGen placed it on the Internet with a search engine
http://www.jewishgen.org/databases/FHLC.

New Jewish acquisitions at the Library are wide ranging and include such items as Hebrew Immigrant Aid Society (HIAS) card files for 1882–1929 for the state of Massachusetts and the Zamosc, Poland, Yizkor book. There are 635 entries in all. The layout of the website parallels the format of the original CD and is far superior to the JewishGen website because it allows browsing.
http://iajgs.org/fhlindexcd.html.
Check out the layout of each floor of the FHL Library at
http://www.avotaynu.com/fhl.htm

Family History Library Search for Passport Information
http://www.familysearch.org/Eng/Library/fhlcatalog/supermainframeset.asp?display=titledetails&titleno=96036&disp=PaBregister_1792-1918&columns=*,180,0
Family History Search
Lists Canada, U.S., Iceland and parts of Europe
http://www.familysearch.org/Search/searchigi.asp

There are websites that are must see sites.
http://www.familysearch.org/eng/library/fhlc/frameset_fhlc.asp

Family Search Internet Genealogy Service
available from the Mormon Genealogy Library and the JewishGen website
http://www.jewishgen.com

Dave Wilks' Free Gedcom Server
An extremely fast database server especially crafted for genealogy research on the Internet. If you would like to share your Family Tree with others, then this is the place to do so.
http://www.my-ged.com
Home Page of The Church of Jesus Christ of Latter-Day Saints
http://www.lds.org/

To get LDS microfilm numbers, you need to use the FHL Catalog at
http://www.familysearch.org

In recent years, the LDS (Mormons) have made many updates to their catalogue. As a result, when Jewish records are included in Catholic Civil transcripts or other non-Jewish records, the catalogue typically so indicates. For areas covered by the former Kingdom of Poland (Congress Poland), this almost always applies only to pre-1826 records. After 1825, in the Kingdom of Poland, separate civil registers begin for each religious community i.e. Roman Catholic, Jewish, Protestant, Russian Orthodox, etc. The FHL has microfilmed through 1965 and the names should be in alphabetical order.

The LDS Family History Library
The largest genealogical library in the world with more than 2.2 million rolls of microfilm, 750,000 microfiche and 200,000 books available for research. The library has dozens of notebook finding aids to frequently used resources. Specialist at Reference Desks assist you in finding the resources you require. Here are some examples as sited by Eileen Polakoff as a Supplement to Avotaynu Vol. XX, No. 1

Eastern Europe
Various records, primarily Revision lists or lists of Jewish residents from over 200 towns in Latvia; Birth, Marriage, Divorce and Death Records from Krementz from 1870 to 1907; Revision lists and vital records from fifteen towns in Belarus; Rabbinate records of Beltsy and Moldova; Crimean Birth, Marriage, Divorce and Death records from 6 towns for various years; Vital records for Lithuanian towns that were in Russian Poland in the 19th century and Metrical records of the Crown Rabbinate of Lithuania: Kovno from 1822 to 1940 and Vilna from 1837 to 1923

Western Europe
English Census Records from 1841/51/61/71/81; Indexes to English vital records from 1837 to 1980; Alsace-Lorraine Vital Records from the 19th century; and Emigration Lists from Alsace from 1817 to 1866.

Germany
Over 2000 microfilms of vital records of Jewish Communities from 1700 to 1930s - not all years and not for all towns, plus Port of Hamburg Departure Indexes and Manifests and German Minority Census of 1939 compiled by the Nazis.
Hamburg Institute of Social
http://en.wikipedia.org/wiki/Wehrmachtsausstellung
Hungary
Over 750 microfilms of vital records of Jewish Communities from 1770 to 1895 - not all years for all towns and the 1848 Census of the Jews for 23 counties

Poland
More than 2000 microfilms of vital records of Jewish Communities (ca. 1800-1930s - not all years for all town)

United States
Federal and State Census Records with finding aids (All US census records from 1790 to 1930; State Census Records vary); Federal and State Naturalization Indexes and/or Records; Vital records Indexes and Records for many States; Passenger Arrival Indexes and Manifests for all US ports (1820 to 1940s), (not complete for all ports); Thousands of City directories for all States and World War 1 Draft registrations

LDS' site allows *keyword searches*
What you may not know is that there is a go-around for speeding up your searches for films in any specific country of interest.

Try this: go to
http://www.familysearch.org/Eng/Library/FHLC/frameset_fhlc.asp

click on "keyword search" or go directly to keyword search clicking on this link:
http://www.familysearch.org/Eng/Library/fhlcatalog/supermainframeset.asp?display=keywordsearch&columns=*,0,0

In the search block type two words (e.g.): Slovakia Jewish

Surprise... besides listings of books, census and many other information in LDS's rich repository, you will get the links to entries of Jewish vital record films in many Slovakian towns (not all, see note below).

Note: For obvious reasons, in the case of Slovakia, try searching several countries Slovakia, Hungary, Czechoslovakia, Romania, Ukraine, etc.

A final touch of beauty: click on the "order results by title" button. It makes the search returns much easier to use since they will appear in alphabetical order of the links titles e.g. "Anyakonyvek, 1760-1895 Izraelita Hitkozseg, Nagyteteny" will be listed before "Anyakonyvek, 1764-1895 Izraelita Hitkozseg, Lovasbereny", because 1760 precedes 1764 even if the town Lovasbereny precedes Nagyteteny.

Of course the above works with any combination of words. For example, try: Hungary census Jewish or Poland books Jewish.

CAVEAT: the search engine **will not find** combinations when the **exact keywords** can not be matched in its database. Also, so far I haven't discovered a wildcard method of searching.

Sounds confusing? Try it and in two minutes your will discover that the searches above are a piece of cake and this method will save you a lot of time. Submitted by Tom Venetianer

Personal Ancestral File (PAF)
A free genealogical software program distributed by the Family History Center. You can download a full working copy of PAF from the FamilySearch site. This database system offers just about everything a beginner researcher needs, though it is not geared specifically towards Jewish Genealogy, although it has source-citation features, multimedia scrap booking capabilities to handle photos, video and sound, and you can select the language in which you want your information displayed
http://www.familysearch.com/Eng/default.asp
then click on 'Search for your ancestors in our vast record collections'

Search for Ancestors - All Resources
http://www.familysearch.org/Eng/Search/search_all1.asp
---
Family Newsletter

http://www.wikihow.com/Start-a-Family-Newsletter
http://genealogy.about.com/od/publishing/a/newsletter.htm
Templates
http://office.microsoft.com/en-us/templates/family-newsletter-TC006106047.aspx
http://greatfamilynewsletters.homestead.com/
---
Family Search
FamilySearch has added 23.9 million indexed records and images this week with new browsable image collections from Belgium, Brazil, Colombia, England, Italy, Mexico, and the United States. Notable collection updates include the 19,206,333 images from the new United Kingdom, World War I Service Records, 1914-1920, collection, the 2,005,113 index records from the United States, World War I Draft Registration Cards, 1917-1918, collection, and the 930,622 index records from the U.S., New York, New York Passenger and Crew Lists, 1925-1942, collection. Search these diverse collections and more than 3.5 billion other records for free
http://www.FamilySearch.org/
Searchable historic records are made available on FamilySearch.org through the help of thousands of volunteers from around the world. These volunteers transcribe (index) information from digital copies of handwritten records to make them easily searchable online
---
FBI - formerly referred to as the U. S. Bureau of Investigation
An article, written by Martin Fischer in the Spring 2012 issue of Avotaynu, explains that hundreds of thousands of digitized searchable pages of 1908 - 1922 investigative files of the
U. S. Bureau of Investigation, the predecessor of the Federal Bureau of Investigation are available, free of charge in National Archive and Records Administration research rooms in Washington, DC and all regional NARA facilities across the country as well as U. S. Presidential libraries. These images may also be searched on the subscription web at
http://www.fold3.com
http://www.archives.gov/research/guide-fed-records/groups/065.html
http://www.ebscohost.com/public/us-bureau-of-investigation-case-file
For Locations:
http://www.archives.gov/locations
---
FBI (Request for information from the FBI files)
The FBI Headquarters Freedom of Information Act (FOIA) Electronic Reading Room has made selected FBI documents available for downloading. You will need Adobe's acrobat viewer to review these files, but the Bureau has provided a link so that you can download the free viewer software.

Some of the categories available include Famous People and Unusual Phenomena.
http://www.familychronicle.com/FreedomOfInformationAct.html

The Fall, 1996, Vol XII, No. 3, page 60, had a brief mention of an FBI article appearing in the JGS of Rochester, NY "News", dated Summer 1996 (vol 3, No. 4) with a phone reference number of 202 324 3477. By calling this number you should reach the FOIA in Washington, DC. They will verify that a form letter is not required. Once a request is made, you receive a control number in about 2 weeks.
Your request for information require that it be notarized Some form of proof of death must be enclosed i.e. a death certificate or a newspaper obituary or Who Was Who in America or a magazine article or other biographical reference. Further, proof of death itself is not required when the person was born more than 110 years ago. The assumption is that the person is most likely deceased after 110 years.

The only FBI file request for which you need to notarize the letter is for your OWN file, or for the files of LIVING relatives. In this case, you need to ask for the file under BOTH the Freedom of Information Act AND the Privacy Act. For the file oaf a living relative, you need to have a signed, notarized letter of permission from them.

The FBI does not always disseminate correct information on their procedures to the public. Disseminated from a posting by Michael Ravnitzky
http://www.fbi.gov/foia/
---
Find-a-grave
If someone you are researching was a personality of sorts, you will have a good opportunity to learn much about that person by searching
http://www.findagrave.com
---
Find People with a similar surname
This site has International Email: Address Directory available
http://www.infospace.com

I would also suggest searching at:
http://springoard.telstra.com/au/directories/global.htm

http://www.eu-info.com/inter/World.asp?Country=
(add name of country after the equal sign)

Find People anywhere in the US
America Find
http://www.aamericafind.com

If you really want to find out about a person, and are willing to pay $6.95 for a complete report, try -- the initial search results are free. You only pay to review the results.
http://kf.knoxw.com

Find Relatives Form and Questionnaire
I found a form letter (you fill in the blanks) along with a Questionnaire Form offered by Moshe Scheaffer that looks good to me. It has been slightly modified and I would welcome further suggestions. If you are interested just click on the word form below and you will find the questionnaire form
Questionnaire

Find Classmates and Friends
www.Classmates.com

Find A Town in Central / Eastern Europe
http://www.jewishgen.org/ShtetlSeeker/loctown.htm

A non-Web way to locate your town is to go to your local library and ask to see the United States Board on geographic names (1970) gazetteer. Look in the several volumes of USBGN that cover eastern Europe and the Russian Empire.
Be flexible with respect to spelling; v can be 'be 'b', ch can be kh, r can be l, sh can be zh, s can be sh or z, f can be v, g can be h, ei can be ay, and all vice versa, vowels are interchangeable, etc., etc. Your known town names may be the historical name which is no longer in use. USBGN will likely give under "see also" the modern name. It is common for many different towns in the Russian Empire to have the same name so it can be important to have a general idea of the location of your town.
---
Books
Another good gazetteer is
"Where Once We Walked" (WOWW).. WOWW will give only the modern name of your town. The town name expressed in Yiddish by Jews may or may not be the same the town name used by the indigenous Russian, Ukrainian, Polish or Lithuanian people of the region. Note that WOWW will give the modern town name expressed in the indigenous language, not English.
http://www.avotaynu.com/books/WOWWUpdate.htm
---
The web version search engine for USBGN
http://encyclopedia.thefreedictionary.com/United%20States%20Board%20on%20Geographic%20Names
Library of Congress
Geography and Map Division (LCGMD)
Washington, DC 20540-4761
Telephone: 202 707 6277 or 202 707 8555
Fax: 202 707 8531
Maps are free. LCGMD replies take about 4-8 weeks
http://www.loc.gov/
http://memory.loc.gov/ammem/index.html

Fond and opis
These are archival designations of the record storage system that enable an archivist to retrieve records. A "Fond" is a record group, and an "opis" is an inventory of a subset of records within a specific fond.
http://archives.gov.by/eng/index.php?id=194729
---
Foreign Characters in Windows 95/98 (see also 'Language page')
1. Windows 95/98 has Multilanguage support that you have to install via Add/Remove Programs on the Control Panel window. Read the Help file carefully about the various ways to switch between languages. Characters with diacritical marks are mainly tied to punctuation keys, in some languages they're on the number keys. Some of the other letter and punctuation keys will change position.

2. In Word, and some other programs, under the Insert menu, select Symbols and hunt
around the various characters sets. Select the letter from the chart.

3. Alt key plus three number codes. In German - Alt. 132 = a/umlaut, 148 -= o/umlaut,
129 = u/umlaut. Windows 3x used a four digit code that still works with Windows 98 - e.g.. Alt. 0163 = English pound sign. If you want a copy of a list of French, German and Spanish special characters, contact Gary Luke feraltek@zeta.org.au

4. Somewhere in the Windows 98 Help screens is a set of complex key codes under the tile "Type International Characters" e.g. - CTL+SHIFT+COLON+ 'a' -> a/umlaut. Similar for o and u/umlaut.

The Hebrew word processing program called Dagesh, has a collection of characters from all European countries. From a posting by Gary Luke
---
Forced-Migration-History
A list devoted to the exchange of ideas and information on historical aspects of forced migration, population displacements, resettlement and related themes (refugee welfare, Diaspora politics, the construction of identity, urbanization, nationalism, state-building, etc. Primarily centered around twentieth century Europe, including the Russian Empire and the Soviet Unit. To subscribe send an Email: to mailbase@mailbase.ac.uk with this text in the body of the message: The web site below has just been established to discuss the subject of forced-migration-history forced migration. The also have a discussion group that looks into various aspects of migration. The site is mainly intended for academic discussion, but will be of interest to many.
http://www.mailbase.ac.uk/lists/forced-migration-history/
---
Fraternal Order and Service Clubs
Most of the on-line sites related to fraternal orders provide historical information about the clubs and current membership rules. These sites can prove to be valuable resources for your on-line genealogy researching. Look for the names and addresses of local chapters so that you can contact them to see if they have original resources available, of if they can send you copies of anything pertaining to your ancestor.

Fraternal Order of Eagles
http://www.foe.com/

Benevolent Protective Order of the Elks
http://www.elks.org

Freemasonry
http://www.dcgrandlodge.org/

http://en.wikipedia.org/wiki/
Freemasonry

Kiwanis International
http://www.kiwanis.org

Knights of Columbus
http://www.kofc.org/

The Knights of Pythias
The Knights of Pythias are an American Jewish Fraternal group. The group is still in existence and may have records on former members.
http://www.pythias.org/

"The Order of Knights of Pythias
An international non-sectarian fraternal order, founded in 1864,and was the first to be chartered by an act of Congress" The Grand Lodge of NY - apparently, the Knights of Pythias Temple of New York has been turned into condominiums Located at 135 West 70th Street Upper West Side
http://www.nypythian.com/

Do not be misled by organizations who call their meeting places a temple. This does not necessarily mean they are a Jewish organization.
http://www.phoenixmasonry.org/masonicmuseum/fraternalism/knights_of_pythias.htm
Lions Clubs
http://www.lionsclubs.org/

Moose International
http://www.mooseintl.org

Optimist International
http://www.optimist.org

Rotary International
http://www.rotary.org

Shriners
http://www.shriners.com
---
Freedom of Information Form (FOIA requests)
FOIA means "Freedom Of Information Act" which is the law that allows us to get records from various agencies. These requests go to different offices depending on the agency involved. Perhaps all INS requests made under FOIA probably go to Missouri Referring to a FOIA request is meaningless. Requests made under FOIA could be to SSA, INS, FBI or any other government agency required under FOIA to release information. For someone born more than 100 years ago, no proof is needed. For more recent births they'll accept anything, even a photo of the stone. You can request a form G639 by calling the INS at 1 800 870 3676. If you need further help, call the INS help line at 1 800 375 5283. Press 1 for the English option, then wait through the first set of six options and press 9 to talk to an agent. The below cited OIAs are made on form G-639, available at
http://uscis.gov/graphics/formsfee/forms/files/g-639.pdf

in files. I hope some of the above information is of help." From a posting by Chuck Printz,
cfphrai@verizon.net
---
Freedom of Information Letter Template

Dear Freedom of Information Officer:

I am writing under the Freedom of Information Act to obtain copies of INS records to aid in my genealogy research. Please provide me with a copy of the complete INS file for the following member (s) of my family (including, but not limited to, all naturalization and alien registration documents).

I've included as much information as I have to assist the NRC in identifying the correct records.

Full Name: Morris FRIEDMAN
Original Surname: KMIOTEK

Birth Date, Place: Approx. 1872, Warsaw (maybe Lomza or Pultusk), Poland

Death Date, Place: 15-Jul-1928, NYC
Spouse's Name: Jennie, maiden name unknown
Marriage Date, Place: Approx. 1900-1901, NYC
Children's Names: <just list them, can include birthdates if you wish
Parents' Names: Samuel & Sarah FRIEDMAN (formerly KMIOTEK) Immigration Date: Approx 1890, according to federal census records Naturalization Date: Approx 1910, according to federal census records Known U.S. Residences: 53 Willet Street, New York, NY (April 1910); 51 Bristol Street, Brooklyn, NY (January 1920)

If you have any questions about my request, please contact me at [phone number]

Thank you,

(Format, and the following from a posting by Elise Friedman)
---

The INS office in DC used to handle FOIA requests, but now they are handled now by the National Records Center in Lee's Summit, Missouri. Mail your requests to:

US Department of Homeland Security
PO Box 648010
Lee's Summit, MO 64064-8010
Fax: 816-350-5785
Phone: 816-350-5570
Within 2-3 weeks of mailing your request, you should receive an acknowledgement letter that includes a tracking number. The letter will also state that your request has been placed on either the simple track or the complex track. In most cases, naturalization file requests are placed on the simple track. Still, expect that it will take about 3 months to receive the results of your request, sometimes even longer.

All genealogy requests are now being handled at this office. Sending requests there initially could save some time. They will also accept requests by fax. Verification of death is required when the birth date is less than 100 years ago, but they'll accept a picture of the stone as proof. if you fax a request, don't mail it as well.

http://www.epa.gov/region09/foia/

http://www.usdoj.gov/oip/basicreferences.htm

For more information than you will ever want to know including "Your Right To Know"
http://www.pueblo.gsa.gov
---
Free Family Search Posting Service
http://www.saga.co.uk/publishing/reunions.html

A partnership with OCLC will incorporate data from FamilySearch's catalog of genealogical materials into WorldCat, and FamilySearch uses OCLC cataloging services to continue to catalog its collections in WorldCat. FamilySearch also uses the WorldCat Search API to incorporate WorldCat results into search results returned by FamilySearch genealogy services.
Family Search
http://www.familysearch.org/
---
Funeral Directors
A valuable resource
http://www.jfda.org/
http://www.nfdma.com/resources.htm
---
Gazetteer
A geographical dictionary in which political and physical features of the earth, such as countries, cities, rivers, and mountains are listed alphabetically, and some information,
usually descriptive and statistical, is given about them.
http://en.wikipedia.org/wiki/Gazetteer

http://shop.delorme.com/OA_HTML/DELibeCCtpSctDspRte.jsp?section=10096

http://www.columbiagazetteer.org/main/Home.page
---
GEDCOM (GEnealogical Data COMmunication)
The standard for exporting and importing information to and from genealogical databases. GEDCOM enables you to share your information with others who may be interested in some, or all of your ancestors. It also enables you to import GEDCOM files from other researchers who have information about family of interest, regardless of whether you use the same software as the other researcher.
http://www.myheritage.com/family-tree-builder?trn=ppc_google&trp=USA_EN_FTB_Search_New&trl=software&gclid=CJHJ_JG08KoCFUQ
bQgodJWzVOQ

http://en.wikipedia.org/wiki/GEDCOM
---
GenConnect
Located at RootsWeb's site offer Internet access to just about every country in the World at
http://cgi.rootsweb.com/~genbbs/qindex.html
---
GenDirectory.com
http://www.gennetwork.org/index.html
---
Genealogy
The USCIS Genealogy Program is a fee-for-Service providing family historians and other researches with timely access to historical immigration and naturalization records.
http://www.uscis.gov/
Ancestry.com
Offers a live events channel of the world's largest online family history resource including a "Chat Room"
http://www.livestream.com/ancestry
---
Genealogy 101
"It's All Relative: In the Beginning"
An article in the Jerusalem Post written by Schelly Talalay Dardashti in her City Lights column, is for the beginner. Research for Genealogy 101
http://www.highbeam.com/Jerusalem+Post/publications.aspx?date=200308&pageNumber
=2

http://genealogy.about.com/library/onestop/bl_beginner.htm
---
Genealogy.com
A commercial site that offers an easy search to a wide variety of records from the US and abroad. To check it out
http://genealogy.com
---
Genealogy Blogs
http://allmyforeparents.blogspot.com
---
Genealogy and Eastern Europe
East Europe Gen Web
www.rootsweb.com/~easeurgw/
---
Genealogy Archives Search Page
A list and links to 62 genealogy discussion groups including soc.genealogy.jewish available at
http://www.kuijsten.net/usenet_search/genealogy.html
---
Genealogy Conferences - List of
Here's a link to a site that is designed to compile all genealogy and family history related conferences in one place
http://conferencekeeper.weebly.com/
---
Genealogy Databases
422 Genealogy databases are listed for research at this site. This site was created by five experienced and devoted genealogists dedicated to helping all genealogists, from novice to advanced, improve their research skill. Offering free articles and Genealogy Courses to assist you
http://www.genhelper.com/
---
Genealogy - Forms
http://elysesgenealogyblog.com/wp-content/uploads/2010/07/Genealogy-Forms.pdf
http://genealogy.about.com/od/free_charts/Free_Genealogy_Charts_Forms_Family_Tree_
Chart.htm
http://www.infotoday.com/online/mar06/OnTheNet.shtml
---
Genealogy Forum News
An e-zine of informative articles, readers' and staff members' experiences and helpful tips and techniques to help further your family research at
http://www.genealogyforum.rootsweb.com/gfnews/index.html
---
Genealogy Help List
Volunteers who are willing to help others by looking up specific items at institutions near them, or help supply other information easily accessible to them, not only in the United States, but many other countries.
http://www.posom.com/hl/

http://helplist.org/
http://surnamesupersearch.com/cemetery/index.html
http://www.familytreeclub.com/
http://www.familytreesearcher.com/
http://surnamesupersearch.com/passenger/index.html
http://surnamesupersearch.com/surname/index.html
http://surnamesupersearch.com/country/usa/index.html
http://surnamesupersearch.com/country/index.html
http://surnamesupersearch.com/Mormon-igi-database/index.html
http://surnamesupersearch.com/ethnic/index.html (Jewish)
http://surnamesupersearch.com/rootsweb/index.html
---
Genealogy and History
Scholarly Family History Mega Site of World Wide Genealogy and History
http://www.academic-genealogy.com/
---
Genealogy Information for Beginners
An excellent primer, though specifically geared towards Ukrainian information, this primer is very well done and much of the content is of value to any researcher
http://www.infoukes.com/genealogy
---
Genealogy.net
A German genealogy site - a project of the Verein for Computergenealogie. The site offers a lot of links including links to Sample Letters to Churches, offices, Archives, Organizations, Genealogical charts; Place Lookups in Germany; Unit conversions; GEDCOM HTML Converter; GEDBAS - the German language GEDCOM data database; Emigration links; old disease terminology and a lot more
http://www.genealogienetz.de/genealogy.html
---
Genealogy Newsletter
---
Books
Start your own in print or on-line with the help of the handy
"Absolutely Family: A Guide to Editing and Publishing a Family Newsletter"
Authored by Jean Rundquist Nelson and published by Family Times Publishing in 2000. The author's web site Great Family Newsletters is at
http://www.greatfamilynewsletters.homestead.com
---
Genealogy Newsletter Resources
Dick Eastman offers a newsletter for genealogy consumers, packed with straight talk. There is also a paid subscription version.
http://www.eogn.com/home/
---
Genealogy - Organizing
---
Genealogy Researchers
Aleksandrs Feigmanis
Latvia, Lithuania, Estonia, Ukraine, Poland, Belarus, Russia

aleksgen@balticgen.com
Phone: 00-371-26416972
http://www.balticgen.com
---
Genealogy Research Course for 65+ seniors online
There is a nominal charge.
http://www.uregina.ca/extnsion/genealogy/index.html
---
Genealogical Resources From or About Churches, Societies, Ethnic Groups, Adoptees, etc.
Some genealogical resources are defined geographically, i.e. birth certificates of all of the people born in Indiana, or the census of all of the people who were residing in the English county of Sussex at the time of the 1851 census. Other definitions are more subtle, such as those resources which deal with members of a certain religious group, or those belonging to an association, or those who were adopted. Here, at this site, are some very interesting web sites including Jewish Genealogy
http://www.everton.com/special.htm

Genealogical Resources
An on-line database available on the Internet at
http://www.russellphotography.com/genealogist/

The Digital Album
A site that offers information on using a scanner, preservation issues, tips and reference information along with building your digital albums
http://www.city-gallery.com/digital/index.html

Genealogy Pages
Links to other sites including links to Jewish pages. Requires a bit of searching
http://www.genealogypages.com/

Genealogy Resources on the Internet
http://www.kclibrary.org/?q=kchistory/genealogy-resources-internet

http://expertgenealogy.com/free/

Genealogy for Webmasters
Tips and information on how to build your own web site
http://www.academic-genealogy.com/genealogywebmasters.htm
Jewish Resources
Lots of great links
http://www-personal.umich.edu/~cgaunt/jewish.html

http://www.rootsweb.com/~jfuller/internet.html
---
Genealogy Searching Centers
Free genealogy Surname Search and a great deal more
http://www.genealogysearch.org/
http://www.everify.com/genealogy/?hop=rdn001&item=3
---
Genealogy Sleuth from ProGenealogists
http://www.progenealogists.com/genealogysleuthi.htm
---
Genealogy Software Comparison Chart
Compares various genealogical software packages
http://www.whollygenes.com/
---
Genealogy Software Demo Programs
A wide variety listings relating to genealogical programs are available from links at Louis Kessler's Genealogical Program
http://www.lkessler.com/jglinks.shtml
---
Genealogy Today
Genealogy news plus surname queries, family research tips, articles and genealogy search info
http://www.genealogytoday.com
---
Genealogy Toolbox (Helm's)
Bills itself as the largest categorized list of genealogical links. It has genealogical software profiles, search engines, digitized images, how-to articles, queries and genealogical news stories.
http://www.onlinegenealogy.com/
---
GenGateway
1) Daily Updates.
Genealogy can become stale to most online researchers... GenGateway is dedicated to providing daily updates on the newest genealogy sites and data online. To quickly access this data, just visit this page daily and look at the "new Genealogy"
2) Genealogy Help
Most researchers just want data... and a lot of it. But what do you do with that data once you find it? How can that data help you in your research? It's not just about collecting names, it about recording your heritage! And putting all the pieces together in the right place requires a skill set... visit this area when you hit a brick wall in your research!
3) Uniqueness
What can be done to set GenGateway apart from the other genealogy portals available online? How can GenGateway present the genealogy data online in a user friendly and interesting manner? Those two questions are the backbone of how this site is setup and presented to you
http://gengateway.com/
---
GenTeam
Here you will find databases made by and for genealogists researching their roots in Austria-Hungary. More than 16,300 user have access to this collection.
After registration you may use these databases free of charge.
The collection currently contains 6,935,821 entries and will be continually updated.
http://www.genteam.at/
---
Geography and Maps
Maps
1895 US Atlas Map
http://sydaby.eget.net/swe/emi_ref.htm

1924 Map of Europe
http://www.emersonkent.com/map_archive/europe_1924.htm

1939 Maps of Poland with Danzig Corridor
http://bigthink.com/ideas/21091
1941 Maps of Russia
http://www.emersonkent.com/map_archive/wwii_russia_1941_june_august.htm

1942 Maps showing the "Eastern Front" map of German gains
http://www.onwar.com/maps/wwii/eastfront2/efrnt4344.htm

1944 Map of Balkans, Carpathian Mountains Terrain Map
http://www.euratlas.net/geography/europe/mountains/balkan_mountains.html

Ancestral Villages in Europe
The U.S. Defense Department National Imagery and Mapping Agency (NIMA) provides on-line imagery from the French SPOT imaging satellite (circa 1997- 98?) which covers all of Europe. The data is at 10 meter resolution which means that objects smaller than about 10 meters in diameter can not be clearly discerned. But what you will discover is an excellent view of the terrain, roads, buildings and other landmarks. Also, it is only in black & white; but it's much better than a map.
To use this data, go to the site and select the Tabs: NIMA Coverage = Check DO1-10M View + (Select one of the three, you can change this later) You then zoom in by continually clicking on the map. Keep going until you get to the photos (wait for each image to load!); however the end game -- finding the right place on the photo mosaic - can be trick.
http://geoengine.nima.mil/

Ancient Map Site
http://sydaby.eget.net/swe/emi_ref.htm

Animaps
extends the My Maps feature of Google Maps by letting you create maps with markers that move, images and text that pop up on cure, and lines and shapes that change over time. When you send your Animaps to friends it appears like a video - they can play, pause, slow and speed up the action. And it is free!
www.animaps.com/
Antique Maps and Prints
This site offers over 20,000 original antique maps and prints in stock and a history of over 20 years in the business - Art Source International also offers turn-of-the century reproduction posters - Art Source International
http://www.rare-maps.com/

Atlapedia Online Maps
Full color physical and political maps, as well as key facts and statistics on countries of the world.
http://atlapedia.com/index.html

Cadastral Maps
These are land maps showing property lines and the names of owners of houses, often created for tax purposes. see the Central State Historical Archives in L'viv (Tsentralnyi Derzhavnyyi Istorychnyi Arkhiv m. L'viv, a.k.a. TsDIAL web site)
http://www.eegsociety.org

Cartographic Images
From the world of ancient, early medieval, late medieval and Renaissance --- check out this powerful resource
http://www.henry-davis.com/MAPS/

Centennia Historical Atlas
http://www.clockwk.com/

Cities and Towns
From the Geography and Map Division, Library of Congress. Search by Keywords. This site includes maps that depict individual buildings to panoramic views of large urban areas.
http://lcweb2.loc.gov/
City Maps and Walks
Covers walking route maps and turn-by-turn walking directions for 470+ cities without the need for 3G or internet connection. Many of the walking tours will also come with audio narration
https://itunes.apple.com/us/app/id417207307?mt=8&src=af&ign-mpt=uo%3D6
Eastern Europe
http://sydaby.eget.net/swe/emi_ref.htm

European Maps
The Library of Congress
A downloadable web site that offers a Map Collection as well as Bibliographic Information
http://lcweb2.loc.gov/

http://www.euratlas.net/history/europe/index.html

Expedia.com
http://www.expedia.com/

FEEFHS
Federation of East European Family History Societies.
This is an international genealogical federation comprised of societies representing central and east European ethnicities.
http://www.feefhs.org/

FEEFHS Map Room
Here is a huge collection of large East European maps
http://www.feefhs.org/maplibrary.html

http://dcn.davis.ca.us/~feefhs/



http://www.feefhs.org/maplibrary.html

Geo Atlas
2000 royalty free digital maps available on CDs at
http://www.GEOATLAS.com/

Geographicus
An online gallery of antique maps (17th, 18th & 19th Century) and prints
http://www.geographicus.com/blog/
Google Maps
Google has created their Street View coverage more comprehensive than ever before by launching their biggest ever update--doubling the number of special collections and updating over 250,000 miles of roads around the world. They have increased the Street View coverage in Macau, Singapore, Sweden, the U.S., Thailand, Taiwan, Italy, Great Britain, Denmark, Norway and Canada. And they launched a special collections in South Africa, Japan, Spain, France, Brazil and Mexico, among others

You can explore many new places directly in Google Maps, including parks, city centers, castles and tourist attractions like
Catherine Palace
and
Ferapontov monastery
in
Russia
, the
Chiang Kai-shek Memorial Hall
in
Taiwan
, or
Stanley Park
in
Vancouver
. You can even walk through the urban jungle of Singapore's
Fort Canning Park
, without ever leaving home
http://google-latlong.blogspot.com/2012/10/making-google-maps-more-comprehensive.html
Green Map System
Promotes and links eco and social resources - a must see.
http://www.greenmap.com/home/home.html

Open Street Maps
The crowd-sourced mapping project
OpenStreetMap
has amassed a million contributors since its inception in 2005 and, according to navigation app maker Skobbler, boasts greater accuracy in
England, Russia
and
Germany
than rivals such as Google Maps. I tried the site and found an accurate drawing of my father's ancestral town
Tal'ne, Ukraine
http://openstreetmap.org

UC Santa Barbara

Large map collection
http://www.library.ucsb.edu/
UCLA (University of California Los Angeles)
The UCLA Map Library merged with the Government Publications Library to create the Henry J. Bruman Library of Maps and Government Information (MGI). Maps are both contemporary and older, and show a high level of detail and include Eastern European maps printed by the Army Map service of the Corps of Engineers, compiled in 1953 from a series of German maps (1931-1942) and U.S. maps from 1948. There is also a reprinted series of 1:300.000 German maps from 1893.
http://www.library.ucla.edu/libraries/index.cfm
---
Geographic Names
United States Board is authorized to establish and maintain uniform geographic name usage throughout the Federal government
http://encyclopedia.thefreedictionary.com/United%20States%20Board%20on%Geographic
%20Names
---
German/Prussian Jews Database
Considered the most comprehensive database of its kind in the world. It contains 93544 locations with over 38.691 name changes once, and 5,500 twice and more. All locations are EAST of the Oder and Neisse rivers and are based on the borders of the eastern provinces in Spring 1918. Included in this database are the following provinces: Eastprussia, including Memel, Westprussia, Brandenburg, Posen, Pomerania, and Silesia. It currently list most towns or points, points being: Mills, some bridges, battlefields, named trees, cenotaphs etc. http://www.kartenmeister.com/preview/databaseUwe.asp
---
Get
A Jewish divorce. In Israel, there is no civil divorce - you have to go through the procedure practiced in your own religious community. The Get is a 12-line Aramaic document. Many of the original certificates of gittin from the United States are now stored in the American Jewish Historical Society Archives on the campus of Brandeis U.
http://en.wikipedia.org/wiki/Jewish_views_on_marriage
http://www.jlaw.com/Articles/divorcebeit.html
---
Ghetto Life
A very detailed and graphic story about life in the ghetto in WW II as described by Lili (Cukier) Susser
http://www.zchor.org/testimon/susser5.htm
---
Ghettos Of The Holocaust

Jewish Ghetto (location unknown)
The ghetto was not a Nazi invention. Its origins can be traced back to medieval times, when restrictions on the places where Jews were allowed to reside were commonplace throughout Europe. Although this restriction is usually perceived as relating to towns or cities, it even applied in certain cases to entire countries
At this site, you will find a list of known ghettos, along with a good amount of information including "Judenrat" Names of prominent Jews and Jewish leaders of the time.
http://www.holocaustresearchproject.org/ghettos/index.html
---
Glossary of Genealogy Terms
Genealogy has its own language, similar to other disciplines such as law, medicine or real estate. When tracing your family tree it is common to encounter records filled with archaic, obsolete or legal terms, acronyms and abbreviations that you aren't familiar with. This can make genealogy seem a lot like learning a foreign language to an overwhelmed "newbie." Misinterpreting these terms or applying present-day definitions to documents created in an earlier century can lead your research in the wrong direction. Taking the time to look up the appropriate meaning of a word or interpretation of an abbreviation is an important part of your family history search.
http://genealogy.about.com/library/glossary/blglossary.htm
---
Google
"You can search for places by simply typing in an address. Go ahead, go to that site and type in your own address. Now click on the "Satellite" link in the upper right corner of the page. Google will change the view from the "drawn" map to a satellite image of that map. You will see an aerial view of your home which you can zoom in or out of. But here is the cool tip. Instead of entering an address, enter the following in the Google maps search box. 7.771008, -122.41175

Do those numbers look familiar? If so, you may own a GPS receiver and recognize them as latitude and longitude values (in this case for a spot in San Francisco). When you do that search, Google Maps will bring up a map for whatever is at that latitude and longitude. And if you switch to satellite mode you will see an actual aerial image of whatever is at that latitude and longitude. Now if someone gives you a latitude / longitude for a cemetery, you can now verify that information online without having to travel there yourself." From a posting by Ron D Doctor
http://www.google.com/
Google Hangouts
You can video chat, troubleshoot, and control a friend's computer (with your friend's permission) right in the same window without leaving Google Hangouts. You can install new software, troubleshoot problems, or teach the remote person how to use a particular application. You can simultaneously see and talk with the remote person directly in Google Hangouts; there is no need to talk on the telephone while using a speakerphone or a handset cradled awkwardly between your shoulder and your ear. Best of all, your non-technical friend does not need to install any software in advance to make the session work. To start using the remote desktop feature, load up a Hangout and then head into View More Apps > Add Apps > Hangouts Remote Desktop. From there, just enable the app, and you can start troubleshooting your friend's computer from right inside the Hangout. For Genealogists, just think of how you can correct or add records to your relative's computer - easily. To start using the remote desktop feature, load up a Hangout and then head into View More Apps > Add Apps > Hangouts Remote Desktop. From there, just enable the app, and you can start working with your friend's computer from right inside the Hangout.
http://www.google.com/+/learnmore/hangouts/
---
Google Earth
Zoom in on most areas of the world with this feature.
http://earth.google.com/
---
Guberniya (Gubernya)
It is not appropriate to apply this term to political or administrative divisions of Austro-Hungary, as this term was the Russian word for 'province' and would have been used in Russian controlled territory.
http://www.facebook.com/pages/Guberniya/119319524781552
---
Hadassah Jewish Women
Established at Brandeis University in 1997, the Hadassah-Brandeis Institute is the world's first university-based research institute devoted to the study of Jewish women. The Hadassah-Brandeis Institute supports interdisciplinary research on Jewish women's historical and contemporary experiences. The Institute works to increase knowledge about Jewish women around the world, carrying out activities in partnership with other universities and organizations.
http://www.hadassah.org/site/pp.aspx?c=keJNIWOvElH&b=5571065

I found that using the archives of this fine magazine has been of great help
http://www.hadassah.org

The archives of Hadassah, located in the offices of the AJHS, document the birth, developments and achievements of the organization since its founding in 1912 by Henrietta Szold. Its earliest documents include the original employment agreement between Szold and the nurses sent to Palestine in 1918 as part of the American Zionist Medical Unit, the beginning for establishing Hadassah Hospital.
Reading some of the 98+ years of the original Hadassah Bulletins and Newsletters which eventually evolved into the Hadassah Magazine (from 1914 to 1933) have been digitized and available online.
http://access.cjh.org/
---
Harvard University Center for Jewish Studies
http://www.fas.harvard.edu/~cjs/
There is a database that can be helpful in a select group of these cases, where the lost person attended Harvard College. It seems likely that similar databases are available for other schools.

The database is called "Dorm History Search". It lists the occupants of Harvard freshman dorms by room and year. It's been maintained by a series of undergraduates for several years, and can be searched by name and room number. If you look up your relative, you'll find their freshman room number. You can then search for all occupants of that room and neighboring rooms. It's likely that a freshman roommate will have more recent information about your relative, and will be easier to find, especially if they have a more unusual name.

This database is of particular interest because Harvard College's student population in the postwar years has been about 20-25% Jewish, although the percentage may have decreased a bit in recent years due to competition from Asians. From a posting by Dick Plotz Dick@Plotz.com
http://www.hcs.harvard.edu/~dorms/index.cgi?
---
Hebrew Actors Union
31 E. 7th street
New York, NY 10093-8093
Phone: 212 674 1923
http://www.123exp-orgs.com/t/00514462860/

http://www.highbeam.com/doc/1P1-79275752.html

http://www.jewish-theatre.com/
---
Hebrew Free Burial Association
224 West 35th Street, Room 300
New York, NY 10001
Fax: 212 239 1662
Rabbi Shmuel Plafker is responsible for burials. Many of the victims of the 1911 Triangle Shirtwaist Factory fire were buried here.
http://www.hebrewfreeburial.org/
Hebrew Free Burial Association
363 Seventh Avenue
New York, NY 10001
Phone: 212 239 1662 - Fax: 212 239 1981
Contact: Sandra Wiesel, Administrator
http://www.hebrewfreeburial.org/
---
Hebrew Genealogy Forum
Family Roots' is a genealogy forum (in Hebrew) that is not related to any association/organization and deals with all aspects of Jewish Genealogy. The Forum is free-to-use and the subjects discussed in it are not moderated The Forum includes a: Table with all the surnames researched by its members; a Gallery for translation and recognizing requests; Links to sites mentioned and Articles originally written and translated. This is a place to talk about genealogy research, ask questions, help others, share your success or failures and meet other people of like interest. The Forum's manager is Arnon Hershkovitz arnonh@tx.technion.ac.il
http://www.tapuz.co.il/tapuzforum/main/forumpage.asp?id=325
---
Hebrew Illuminated Manuscripts
A catalogue of the collection of Hebrew illuminated manuscripts at the Bayerische Staatsbibliothek in Munich includes 85 items. Among them the earliest dated Ashkenazi manuscript in the world (the Rashi commentary copied in 1233) and three manuscripts in Yiddish, including a translation of the Bible, a collection of German-Jewish folktales and a 15th-century book on war machines, written by a Jew in four languages: Yiddish, Hebrew, German and Latin. The documentation of the manuscripts was supported by the Fritz Thyssen Foundation. This catalogue, to appear on the website of the Bavarian State Library is in its final stages of editing. The project is headed by Prof. Aliza Cohen-Mushlin and carried out by the Center's researchers Ilona Steimann, Michal Sternthal and Yaffa Levi
http://cja.huji.ac.il/Activities/Updates.html
---
Hebrew Union College Jewish Institute of Religion
The Hebrew Union College Annual is published by the Reform Rabbinical Seminary, Hebrew Union College-Jewish Institute of Religion. The Annual is a collection of scholarly articles on Judaic topics. I believe it is of limited use in genealogical research unless one believes an ancestor or relative is an author of one of the articles. Probably of more interest are the publications and website of the Jacob Rader Marcus Archives of the Hebrew Union College-Jewish Institute of Religion. The Archives is the repository of materials on the American Jewish experience. I believe this Archive will come to be an important source for us. Finally, the Central Conference of American Rabbis (Reform) publishes an annual yearbook which contains the proceedings of its annual convention and other scholarly addresses and papers. If you believe an ancestor or relative is/was a rabbi in America this could be a valuable resource for locating some information like congregations served, papers written , committees and offices served, etc. From a posting by Rabbi Len Troupp
Located in New York and Cincinnati. The Klau Library- and the American Jewish Archives - Community, Temple and Rabbinic Records of the American Jewish Reform Community and much more
1 West 4th Street
NY 10012
Phone: 212-824-2205
email: HUC.org
http://huc.edu/
---
Heirlooms
The goal of this web site is to reunite family mementos of the past with the present generation. Though I didn't find any using the surnames in my list - who knows? Give it a try
www.heirloomslost.com
---
Heritage Quest Magazine
---
Books
The largest genealogical data provider in the United States and a leading purveyor of data, products, supplies and equipment to consumers and institutions. Heritage Quest is usually available at many libraries and has the census from 1790 thru 1920, easily queried and easily printed. Many libraries allow access to library card holders over the internet and usually there is no charge
http://www.heritagequest.com
---
Heraldry - Jewish
In Germany, some few, very wealthy Jewish families were given minor royal titles and thus had a family crest. One example is the Rothschild family.

In 18th century Poland, Jewish people were "rewarded" for converting to the Catholic religion with a minor royal title and the use of a crest. However, most of our ancestors did not even know what a crest was.
http://www.heraldica.org/topics/jewish.htm
---
HIAS (Hebrew Immigrant Aid Society)
The oldest international migration and refugee resettlement agency in the U.S. It was formed in 1881. Records are available at YIVO and include more than 1,000 microfilm reels from the HIAS Archive.
http://www.hias.org/

http://www.yivoinstitute.org/archive/archlib/archlib_fr.htm
There are microfilm records for the Hebrew Immigrant Aid Society's Philadelphia immigrant records, from 1884 to 1952, LDS films 1,550649 - 1,550655. The records are alphabetical by first letter of the surname only. Then it is chronological. It is quite a job to search! They also have films for New York, Philadelphia and there may be some for Boston, as well
http://www.hias.org/Find_Family/listings.html
Finding aids are in place for the following collections:
Records of the HIAS Board of Directors, HICEM Main Office in Europe, HICEM and HIAS Office in Lisbon as well as most of the series in the Records of the HIAS and HICEM Main Offices in New York. There is also a folder list for HICEM Office in Prague.
Documents in these collections reflect the full range of HIAS activities as an American Jewish immigration relief society in the first half of this century, as well as its worldwide efforts to assist refugees attempting to leave Europe during the period of Nazi persecution.
http://www.baruch.cuny.edu/dml/engine.php

http://www.hias.org/search/node/Immigration

http://www.familysearch.org
---
HICEM (Hebrew Intergovernmental Committee for European Migration)
HICEM is an acronym for the Hebrew Intergovernmental Committee for European Migration. Some relief agency records from the Holocaust period are archived at YIVO.
http://www.cjh.org
---
Hillel: The Foundation for Jewish Campus Life
---
Historical Societies (of the world) on the Internet
A directory of state and local historical societies on the world wide web provided by the Local History Services Department of the Indiana Historical Society. Use your browser's 'FIND' or 'SEARCH' button to locate the state or country of your choice.
---
History of European Jews
A Time Bonus Section selection in the June 2004 Time On-Line Edition dealing with the
"Books of Life"
http://www.time.com/time/generations/article/0,9171,1101040531-641131,00.html
---
Holocaust Museum - (USHMM)
U.S. Holocaust Memorial Museum
100 Raoul Wallenberg Place, S. W.
Washington, D.C. 20024
http://www.ushmm.org/

This "tailored" link searches the holdings of the U.S. Holocaust Memorial Museum's research archives. This link is the equivalent of typing
"YOURSHTETL or Alternate Name" in the Museum's search form. Make sure to test whether there is any information available on your shtetl before adding this link.

http://www.jewishgen.org/cgi-bin/ushmm.pl?shtetl=YourShtetl">United States Holocaust Memorial Museumarchives on YOURSHTETL ---
If this database has information on your shtetl, replace the word "YOURSHTETL" with your shtetl name and any alternate names preceded by "plus" signs. From a posting by Fred Apel
---
"Hot Chocolate"
---
Books
An on-line magazine is published only twice a year (May and November by Legends & Legacies, a Canadian genealogy Web site). Topics are broad-ranging at
http://www.legends.ca/newsletter/newsletter.html
---
How-to-Genealogy site
Now in its sixth year of publication, you can subscribe to Treasure Map's popular FREE Genealogy monthly Email: Newsletter.
http://www.amberskyline.com/treasuremaps/
---
"Huppa Stone"
A large rock where a groom, instead of stomping on a glass, throws the glass against the stone. One such "huppa stone" is displayed in the Jewish Museum in Vienna. According to the inscription, such stones were placed along a synagogue's north wall, believed to be the abode of demons. The glass-breaking was supposed to terrify the spirits and distract their attention from the wedding.
http://www.myjewishlearning.com/life/Life_Events/Weddings/Liturgy_Ritual_and_Custom
/Huppah.shtml
---
Illegitimate Children
Re illegitimacy, it is possible that a member of your family did not bother to register as being married in a civil registry. According to Jewish Law, only a child born to a married woman whose father is not the woman's legitimate husband, is a "mamzer" (bastard). All other cases are Kosher.
http://www.thefreedictionary.com/bastard
---
Immigration and Naturalization Service (INS)
Located in Washington, D.C. has email capability. They will respond to requests for securing historical data on the functions and statistical findings of the INS at a given point in time. Please do not abuse their good intentions.
INS.History@usdoj.gov
http://www.archives.gov/research/guide-fed-records/groups/085.html
---
Independent Order of Brith Abraham (IOBA)
Organized in 1859 and reorganized in 1887. Last known address is 136 E. 39th St., NYC 10016. Phone: 212 725 1211. Last known Grand Master was Robert Freeman (1990) Post #230 IOBA has not been active for a great number of years and they have no records as of this date (Sept. 1990) of any living members who might be available. The purposes of the organization were to protect Jewish rights and to combat anti-Semitism; that they support Soviet and Ethiopian emigration and the safety and dignity of Jews worldwide.
http://www.bklyn-genealogy-info.com/Ethnic/Jewish/JewishPre1934.html
http://digifindingaids.cjh.org/?pID=360448
---
Index and Directories
A Directory is a listing like an encyclopedia or a library's card catalog. It has named categories with entries assigned to categories partly or entirely by human catalogers. You look things up by finding a category you want seeing what it contains.

An Index simply collects all the items, extracts keywords from them, and makes a big list. You search the index by specifying some words that seem likely, and it finds all the entries that contain that word.

Each has its advantages and disadvantages. Directories are organized better, but indexes are larger. Directories use consistent terminology, while indexes use whatever terms the underlying Web pages used. Directories contain fewer useless pages, but indexes are updated more frequently. This information was obtained from 'Today's eTIP™' offered by
http://www.dummiesdaily.com
---
Index of Obituaries
An interesting and possibly an informative site
---
Infoukes Mailing List
Instructions on how to subscribe to this valuable information site. Much can be learned from the genealogy section, especially for Polish, Belarus and Ukrainian researching
http://www.infoukes.com/lists
---
INS (US Immigration and Naturalization Service)
The INS has established an Email: capability. They do not have the capability or to do genealogical research, or field questions specific to genealogy, the office email capability does offer an important resource for securing historical data on the functions and statistical findings of the INS at a given point in time. The office will respond to Email: questions regarding agency history and research in INS public records. They will also entertain specific requests for copies from documents in their Historical Reference Library.
INS.History@usdoj.gov
http://www.uscis.gov/portal/site/uscis
---
International Association of Jewish Genealogical Societies Cemetery Project link
http://www.iajgsjewishcemeteryproject.org/tunisia/index.html
---
International Institute for Jewish Genealogy
The Mission Statement was published in the Winter 2003 issue of Avotaynu magazine. Jewish genealogists from around the world have created an academic research institute affiliated with the Jewish National and University of Jerusalem
http://www.iijg.org/Documents/Bruell.pdf
---
International Ladies Garment Worker's Union
If your relative was an officer in either an ILGWU local, or at the national level, or was a delegate to a union School of Industrial & Labor Relations, Labor-Management Document Center, contact:
Cornel University
Ithaca, N.Y. 14853
Attn: Richard Strassberg - Director
There are no records for rank-in-file members.
http://www.nps.gov/archive/elro/glossary/ilgwu.htm

http://rmc.library.cornell.edu/ead/htmldocs/KCL05780-020.html
---
International Phone Directory
A site that offers both International white and yellow pages for many countries, including Europe
http://www.eurocall.net/world/world.htm
---
International Red Cross
International Tracing Service of the
Red Cross
Located in Arolsen
http://www.its-arolsen.org

Has a tracing service
http://www.ifrc.org/

Additional Red Cross sites include:
http://www.redcross-cmd.org/Chapter/Services/holocaust.html

http://www.com-de.pair.com/WASt/arolfren.htm

Application Form
http://www.redcross.org/intl/holotrace

which has links discussing the tracing process and other links.
Read my 'Margulis Saga' story and you will note that I used their free service and was able to locate a living nephew I never knew until they found him.

www.ushmm.org/its
---
International Reply Coupons (IRC)
IRC's provide foreign addressees with a prepaid means of responding to inquiries, solicitations or other types of communications that are initiated by U.S. senders. IRC's are exchangeable for postage stamps at post offices in all foreign countries that are members of the Universal Postal Union. Each IRC is equivalent in value to the destination country's minimum postage rate for an unregistered airmail letter. The purchase price is $1.75 per coupon (6/1/01). The U.S. Postal Service Web site is at
http://www.usps.com
---
The International Survey of Jewish Monuments
Can be searched by country and also has a separate U.S. database which can be searched by location or architect or several other criteria
http://www.isjm.org/
---
Internet Family Finder
Helps find your ancestors in web sites, on CDs and on-line data. Give this site your attention:
http://www.familytreemaker.com/allsearch.html
---
Internet FAQ Archives
Collects frequently asked questions from many Internet newsgroups and lets you search by a keyword.
http://www.faqs.org/faqs/
---
Internet Jewish History Sourcebook
A fascinating site detailing the people, beliefs and history of the Jewish people
http://www.fordham.edu/halsall/jewish/jewishsbook.html
---
JCCs of North America
---
JDC
They have a microfilm made from registration cards of people seeking help during World War II through Joint offices in Munich, Vienna and Barcelona. This comprises some 80,000 names with family details. After the war, the Joint had a location office in Istanbul which tried to locate refugees and lost families. These records are also available. And finally, there is a list of survivors, which, alas, does not have a search engine. This list is arranged according to location, and then by family names arranged alphabetically. The JDC lists include additional information that is not available at Yad Vashem.
archives@jdc.org.il
http://www.jewishvirtuallibrary.org/jsource/Orgs/jdc.html
---
Jewish
The subject of - once you get on this site, I hope you will come back to mine. There is so much to learn from the good rabbi. This is a guide from everything from tort law and Kashrut to astrology and more.
http://www.aishdas.org/webshas/
---
Jewish-American History
http://www.jewish-history.com

http://www.jewish-history.com/links.html
---
Jewish-American History On The Web
Includes documentation on Jews in the Civil War; Jews in the Wild West; Book Reviews and Web rings dealing with history, poetry and fiction, politics and philosophy
http://www.jewish-history.com
---
Jewish Auction Sites
Who knows. Maybe you will find a valuable piece of information - a book - a family treasure!


---
Jewish.Com
---
Jewish Communities
Congress of Secular Jewish Organizations
http://www.csjo.org/
The European Council of Jewish
Communities
http://www.ecjc.org/
World Council of Jewish Communal Services
New York, NY 10017, USA
http://www.haruth.com/JewsoftheWorld.html
http://www.worldjewishcongress.org/en/communities

Jewish Communities of the World
http://www.virtual.co.il/communities/wjcbook/lithuan/

JewishGen Communities Database
An online gazetteer that provides a compilation of information found on JewishGen about a particular shtetl.
www.jewishgen.org/CommunitiesSearch.asp
Law and Legal Information Sites
http://www.findlaw.com/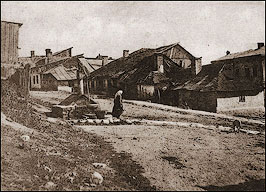 Ternopol, Ukraine
Photos of various shtetls in Belarus, Lithuania, Russia and other European countries
http://www.bfcollection.net/subjects/shtetl.html
---
Books
"Jewish Customs & Practices, Their Origins, History, Development and the Reasons for Each of Them"
An illustrated reference book. This site lists the historical origins of customs, how they have developed and changed over the ages and, wherever possible, it give at least one explanation for them. On this website Jewish practices are described from the point of view of Reform and Liberal Movements in Britain.
http://jewish-customs.co.uk/
---
Jewish Data
The following indexed images have been added to this commercial online database - name searches are free and full access requires membership, with special rates for Societies and Libraries
http://jewishdata.com
Images of every tombstone in the following Jewish Cemeteries:

Saratoga Springs, NY:
Sharei Tephilah on Weibel St.
Springfield, MA: Bnei Israel Anshei Sfard, Kesser Israel, and City of Homes Assn. They are all located on Wilbraham Ave.

Utica, NY:
Jonathan's lodge, House of Jacob, House of Israel, Tzvi Jacob, Beth El, all located on Woods Rd.

Montreal, Canada:
Baron De Hirsch on Savane St.
20,000 records and images, about a quarter of the entire Cemetery.

Declaration of Intention Documents
Contain detailed information about immigrants who applied for US Citizenship, have been added to the database.

High-resolution images of each document can be viewed online. The following 11,000 records have been added:

Jewish documents from:

Circuit Court District of MA (Boston area) 1906-1910

Kings County (Brooklyn) NY 1906-1910

Oneida County (Utica area) NY 1906-1949

Onondaga County (Syracuse area) NY 1906-1930

Saratoga County NY 1906-1930

Name searches are free, and full access requires membership, with special rates for Societies and Libraries. From a posting by Avraham Labera alaber@nycap.rr.com - a commercial site offers an on-line database on JewishGen January 26, 2004
---
Jewish Deaf Community Center Jewish Braille Institute
---
Jewish Encyclopedia.com
Books
A free Jewish encyclopedia on the Internet and it contains the complete contents of the 12-volume Jewish encyclopedia, which was originally published between 1901-1906 and contains over 15,000 articles and illustrations.
http://www.jewishencyclopedia.com/
http://www.lidamemorialsociety.org/learnmore.html
---
Jewish Education Center Cleveland - teacher resources
---
Jewish Festivals and Holidays
Find out about the many festivals that are celebrated throughout the Jewish year
http://www.ort.org/asp/article.asp?id=157
---
Jewish Film Archive Online
Subject indexes and distribution information as well as reviews
http://members.aol.com/jewfilm/index.html
---
Jewish Gangsters
There were a number of well known Jewish gangsters in the 1920 and 1930s including Meyer Lansky, Bugsy Siegel, Longy Zwillman and Moe Dalitz. The roots of Jewish gangsterism lay in the ethnic neighborhoods of the Lower East Side; Brownsville, Brooklyn; Maxwell Street in Chicago and Boyle Heights in Los Angeles.
http://www.ilperetz.org/graduates/michael_sugarman.htm
http://www.jewishvirtuallibrary.org/jsource/US-Israel/gangsters.html
A little known story about Meyer Lansky has to do with the S. S. Normandie, a French ocean liner seized by the United States that caught fire during refurbishment at a Hudson River port. Because the ship was to be used to ferry American troops to Europe, the disaster fueled speculation of sabotage. Because of the fire, it may well be that it saved the lives of thousands of soldiers from death at the hands of Nazi torpedoes. The story that connects Meyer Lansky, the Normandie and that a ferret squad existed was written as a novel by author Eric Dezenhall entitled: "The Devil Himself: A Novel" and is available at Amazon.com
---
Jewish Gombin Historical Society
http://weber.ucsd.edu:80/~lzamosc/gombin.html
---
JewishGen ShtetlSeeker
Locate your town (shtetl)
http://www.jewishgen.org/shtetlseeker/loctown.htm
---
Jewish Genealogical Societies
There are some 80 member societies in the world. A complete list, including the names of the Presidents can be found at
www.jgsny.org/
---
Jewish Genealogy
JewGen
www.genhomepage.com/jewish.html
---
Jewish Genealogy Links
Louis Kessler offers a lot of links to many genealogy sites including Jewish Genealogy and Computer Program Comparisons of features at
http://www.lkessler.com/jglinks.shtml
---
Jewish Genealogy Month
http://www.ancestry.com/learn/library/article.aspx?article=2431
---
Jewish Genealogy on the Internet
http://www.avotaynu.com/wwwsites.html
---
Jewish Genealogy Resources
http://www.orthohelp.com/geneal/geneal.htm
---
Jewish Genealogy Resources on the Internet
http://www-personal.umich.edu/~cgaunt/jewish.html

and there is a list of Jewish resources, including JRI-Poland. Scroll down and click on "Immigrant and Ethnic Heritage"
http://www.familytreemagazine.com/categories.asp
---
Jewish Ghettos
http://en.wikipedia.org/wiki/Category:Jewish_ghettos
Shanghai Ghetto
http://en.wikipedia.org/wiki/Shanghai_Ghetto
---
Jewish History
Questia is the world's largest on line library of over 48,000 books and 390,000 journal, magazine and newspaper articles
http://www.questia.com/library/literature/literature-of-specific-groups/jewish-and-yiddish-literature/jewish-literature
---
Jewish Kop (head)
The Journal of Biosocial Science claims that Ashkenazim Jews exhibit the highest average I.Q. of any ethnicity, scoring 12 to 15 points above Europeans. Such smarts are thought to be the result of natural selection between 800 C.E. and 1700 C.E. During the Middle Ages, Jews mainly worked in professions in which 'increased I.Q. strongly favored economic success ... which led to increased reproductive success." It is believe, according to the authors, that Tay-Sachs and other genetic disorders are the downside effect of the genes.
http://www.jewfaq.org/signs.htm
---
Jewish Language Research Website
What a site! Here you will find:

Bibliography of printed resources on Jewish Languages

Jewish Language

Heblang (Hebrew Language)

Ladino Komunita (Discussions in Ladino)

Sephardi/Mizrachi Studies Caucus Mailing List

Hebrew Computing

Jewish Computing - and the list goes on and on.
http://www.jewish-languages.org/resources.html
---
Jewish Link Index
---
Jewish Memorial Center
http://www.jewishmemorialcenter.com/
---
Jewish Museum of New York
---
Jewish National Fund
---
Jewish People Finding List
Here is an often overlooked source (ICQ) to find people all over the world by name, by occupation and a lot more
http://www.icq.com/whitepages/search.html

http://www.jewishpeoplefinder.com

Another source is
http://www.anybirthday.com/
---
Jewish Portal Sites
Absoluteastronomy.com
This online site is an information portal that provides reference information and interactive features for a variety of topics.
http://www.absoluteastronomy.com/index/pages/1
Shamash
A Jewish portal site
http://shamash.org
---
Jewish Professional Genealogists
Committee of Professional Jewish Genealogists (CPJG) a list of members is available at the JGS of Los Angeles
http://www.jewishgen.org/jgsla

or send a SASE (self addressed stamped envelope #10) to
Eileen Polakoff
240 West End Ave. #15A
New York, NY 10023
for a paper copy of the CPJG flyer. This list includes researchers in Israel.

Professional Researchers
The Special Interest Group for Romanian Jewish Genealogy offers a wonderful informational site about dealing with professional researchers at
http://www.jewishgen.org/romsig/rsdb/prof-sum.html
---
Jewish Public Library
---
Jewish Reconstructionist Federation
---
Jewish Resources
Webmaster Andy Tannenbaum
http://shamash.org/trb/judaism.html

http://www.shamash.org/

www.jewishmag.com
---
Jewish Telegraph Roots Directory
The English Jewish newspaper, The Jewish Telegraph, offers a totally-free Roots Directory for people trying to locate lost family. To post a request Email: to mike1cohen@aol.com or write to
Jewish Telegraph
11 Park Hill
Bury Old Road
Prestwich
Manchester, England M25 0HH
Include a full postal address.
http://jewishtelegraph.com
---
Jewish Theological Seminary
The academic arm of the conservative movement, includes a Rabbinical School, Cantorial School, Graduate School, and affiliated institutions like Ramah Camps and the Jewish Museum in NY. has it's own web site at
http://www.jtsa.edu/
---
Jewish War Veterans of the USA
1811 R Street NW
Washington, DC 20009
http://www.jwv.org
---
Jewish Women's Archives
Executive Director is Gail Twersky Reimer. The mission of the Jewish Women's Archive is to uncover, chronicle and transmit the legacy of Jewish women and their contributions to families and communities, to the Jewish people and the world. The JWA web site, which hosts a 'Virtual Archive' of information on Jewish women, is at
http://www.jwa.org
---
Jewish World Center
http://www.jewishworldcenter.com/
---
Jews - Who We Are Jewish People
Jun. 3 2005 (UPI) -- A University of Utah study of Ashkenazi Jews suggests an unusual link between their genetic diseases and their higher intellectual ability. The study, to appear in Cambridge University's Journal of Biosocial Science, says this unusual pattern of diseases among the Ashkenazim of central and northern Europe is the result of natural selection for enhanced intellectual ability. The study says the selective force was the restriction of Ashkenazim in medieval Europe to occupations that required more than usual mental agility, the New York Times reported Friday. The study has received mixed reaction, with some scientists saying the finding is extremely implausible.
Others say the researchers have made an interesting case. The Utah researchers say Ashkenazic diseases like Tay-Sachs are a side effect of genes that promote intelligence. They say for some 900 years Jews in Europe were restricted to managerial occupations, which were intellectually demanding. In the United States, Ashkenazi Jews make up 3 per-cent of the American population but have won 27 percent of its Nobel prizes. They also account for more than half of world chess champions
http://www.shoreshim.org/tribefinder/tribe/default.asp
---
Jews in Sports
Maccabi USA
Sponsors the USA team to the World Maccabiah Games.
http://www.maccabiusa.com/
http://www.maccabiusa.com/index.php?option=com_
weblinks&Itemid=23
www.Jewishsports.com

www.jewsinsports.org

Hank Greenberg
Authored by Mark Kurlansky and published by Yale University Press
http://www.yalebooks.com
International Jewish Sports Hall of Fame
www.jewishsports.net
---
Joint Distribution Committee (American)
711 Third Avenue
New York, NY 10017-4014
Visits to the JDC archives for 'qualified, committee approved researchers are by appointment only.' Apply for an application form which needs to be accompanied by two letters of reference or introduction.
http://www.jdc.org/about-jdc.aspx
---
Journal of On-line Genealogy
A lot of articles and links
http://www.onlinegenealogy.com/
---
Judaism and Jewish Resources
A well-organized index, carefully monitored and rich with Jewish resources
http://www.shamash.org/trb/judaism.html
---
Kabbalah
Addresses a philosophical movement that cuts across all Jewish denominations and religions and is a continuously gathering resource for Jewish mysticism
http://members.tripod.com/thewayofkabbalah/
---
Karaites
Survivors of an ancient Jewish sect still living in Israel
http://www.youtube.com/watch?v=QHyNWh_ww4Y
http://www.philtar.ac.uk/encyclopedia/judaism/kara.html
---
"Ketubbah: Jewish Marriage Contracts of the Hebrew Union College Skirball Museum and Klau Library"

http://www.suite101.com/search.cfm?q=Ketubbah&Submit.x=12&Submit.y=13

The bridal price was the standard 100 zekukim, to which the groom added a further 100 zekukim (also standard). Religious documents would not necessarily contain secular names, even if they existed - not the traditional Orthodox Ketubbah. Some religious documents have a State seal - Jews usually had to document their marriage at a local registrar, often a church official until the mid-19th century.

Only the Hebrew name and occasionally kinnuy (cognomen) appears in a Ketubbah, not the surname. In a get (divorce) all first names, cognomens and other names the partner has ever been known by -- including non-Jewish names -- are included and all in Hebrew characters.

The traditional Ketubbah is written in Aramaic with a few Hebrew phrases (particularly the date and location); in Israel today, I believe, it is sometimes all Hebrew. In some branches of Judaism the Ketubbah is written in the local language, e.g. English, and there is always an option to have a local-language Ketubbah, too; often it's printed on the back of the traditional one.

Also, the traditional Ketubbah uses the formal Hebrew names for both bride and groom. The surname is not usually given, only the Hebrew names of the two partners and the names of their respective fathers. Unless one has some idea of time, location, Hebrew name of bride and groom, or fathers' name, it would be hard to determine whether a specific Ketubbah is that of an ancestor known primarily by surname.

The T'naim, on the other hand, contract at time of engagement, might very well have been in Yiddish.

A Ketubbah was commonly preprinted. The handwritten info useful to researchers includes: - date (in Hebrew) - name of bride and groom (Hebrew) and their fathers (Hebrew) - whether the bride (but not the groom) is unmarried, widowed or divorced - the amount of the "official" dowry (usually a standard 100 zuzim; which is halved in the case of a previously married woman), and then the groom "generously" doubles the standard sum (he is free to add more money, which may or may not be recorded in the Ketubbah).

The names at the bottom would be those of the two "ritual" witnesses, who must be Sabbath-observant according to Halacha. By custom, they are not close relatives. In the printed Ketubbah, the word nun - alef - memsofit is usually printed before each signature. The word is usually related to formal speech and I assume here it relates to a written declaration. Can anyone clear up the nikud/pronunciation and precise meaning of the word?

The signatories may occasionally be useful in research. Obviously, if the witness is a high-status person we can assume that bride or groom's family had high status, but the absence of high status proves nothing. With luck, we might find a neighbor or a schoolmate--or a father's mechuttenim. Posted by Michael Bernet
The Jewish Museum in New York and the Jewish Theological Seminary have a selection of decorative Jewish legal marriage documents from Yemen, Egypt, Italy, Greek, Iran, India, Syria, the Netherlands, Croatia, Afghanistan, Morocco, Turkey and Ukraine.

Witnesses
Two witnesses are required, adult males, who are observant and keep the Sabbath according to all Orthodox requirements. In most communities it would not be an immediate relative, father, brother, but it could be a cousin, uncle or brother-in-law. The groom (and the bride - and just about anyone else), can sign the Ketubbah if they wish - but they are not in a position to be legal witnesses. The witnesses attest to the fact that the groom betrothed the bride, and that he promised to fulfill the obligations written in the Ketubbah.
The latter, but not the form. The Ketubbah is usually signed before the commencement of the kidushin - marriage ceremony - so the witnesses there cannot attest to the betrothal (which has not yet taken place). The witnesses signed on the Ketubbah attest that they have seen the bridegroom commit himself contractually to the obligations therein. They must be adult observant Jewish males who are not related to each other or to either of the parties to the marriage. Uncles, cousins, and brothers-in-law are all unsuitable ("posul") to act. Many communities do not even allow second cousins.

"The bride and groom would each have a witness."

While this may sound strange, it is practiced in some communities. Serving as a witness to the kesubo, (or indeed the marriage ceremony) is considered to be an honor. Since there are two honors going here, it is not uncommon for the bridegroom's family and the bride's family to honor one witness each.

When it comes to signing the official marriage register, the rules are quite different, and are determined by the local legal requirements. In New York City and elsewhere in the US, I guess the Jewish ceremony is not recognized and a separate civil marriage is required, so there is no reason to use the same witnesses.

In England, where Jewish marriage is recognized by statue, the register is held by the Secretary for Marriages of the Shul, and records the fact of a marriage having taken place under the shul's auspices. Thus you might expect the witnesses to the religious ceremony to sign the register, this is indeed practiced by the Shul to which I belong and where my daughters married. But other communities use different witnesses. On my own marriage certificate, my wife's uncle - not a valid witness under Jewish law - is one of the signatories. I believe the Shul concerned (the Sunderland Beth Hamedrosh) used standard witnesses for all marriages. So there is little that can be deduced about the relationship of witnesses on a marriage certificate to the bride/groom. But you can be sure (for Orthodox marriages) that the witnesses on a Ketubbah were not related to the parties. From a posting by Perets Mett and Michael Bernet
http://www.thejewishmuseum.org
Traditional text of the ketubah, and alternate modern texts are discussed at this site
http://www.elaineadler.com/
---
Kindertransport
An organization of German Jewish children sent to England during WW II
Reunion of Kindertransport
1A Frognal
London NW3 England
Phone: +44 (0) 171 431 6161
http://www.kindertransport.org/history03_rising.htm
---
Kindred Konnections
Offers both a free and a paid Service dealing with genealogy
http://www.mytrees.com/
---
Korzh.com
Crammer is a freeware flashcard and reminder software that provides a method of computer based training. It is intended to teach new foreign words or any other terms, formulas, etc. Anyone can get free registration of Crammer Pro for new dictionary by any theme (language, history dates, computer-related terms etc.) or new translation of Crammer's interface to another language)
http://www.korzh.com/crammer

Check out
http://www.korzh.com/crammer/dicts/
for a list of the various languages
---
Kulanu
An organization devoted to rescuing Jews in remote communities. The link
offers various types of mailing lists that may be of genealogical value
http://www.rootsweb.com/~jfuller/gen_mail_general.html
---
Landmanschaftn
---
Books
To learn about the history of these societies, read
"Jewish Immigrant Associations & American Identify in New York, 1880-1939"
Authored by Professor Soyer
---
Landsman
A Yiddish word for "countryman (Launtzmaun). Among Jews of past generations, it would used to mean a Jew from the same village, city or region, depending on the context. In the U S, it is often used to refer to another Jew. Landmanschaften were an extraordinary number of fraternal lodges of mutual aid, benevolent, sick and benefit, burial and free loan societies, formed by the immigrants themselves. These societies also provided a sense of belonging, a place to preserve their dignity when they fell on hard times. It was also a way of preserving familiar ties to the Old World. In 1900, there were over 1,000 societies in New York alone, and by 1935 well over 3000. Various congregation s and/or Landsmanshaftn may have owned the same parcel of land at different times, hence you need to know the ownership history of a burial ground lest you jump to incorrect conclusions. For genealogists, the records will usually show membership applications, medical examiner's reports and questionnaires and include some or all of the following: name of applicant, age, date of birth, birthplace (not all members were born in the same hometown), occupation, residence, annual income, wife's name, number of children, names of children, signatures (of applicant, member, doctor or secretary) and date.
http://www.jewishgen.org/infofiles/landshaf.html
http://net.lib.byu.edu/fslab/researchoutlines/NonGeographic/Jewish.pdf

Certificates of Incorporation for Yurovshchina, Ukraine Society
http://www.shtetlinks.jewishgen.org/yurovshchina/Landsman.html
Landmanschaften and Burial Societies
http://www.jgsny.org/cemfaqs.htm
http://www.jgsny.org/ny-landsmanshaftn-&-other
http://www.jgsny.org/yivo-plot-list
http://www.cjh.org/p/93#/ead/yivo
Landmanschaften Societies
A list of the various Landmanschaften Societies in the early 1900s
http://www.jewishgen.org/infofiles/landshaf.txt
Landmanschaften Files at the American Jewish Historical Society
The collection inventoried here. New York Metro area - "As a general rule, there is a method of finding a Landsman shaft and that is through the Landsmanshaft plot in a cemetery. Of course, most Landmanschaften are long gone, but if they are still active, they may have plots available in one or more of their cemeteries. To find such plots in the NYC area, go to the site of the JGS (NY) which has a cemetery plot index. Click on Burial Societies in the New York Metropolitan Area and run a query on your town and/or society name. This will probably come up with one or more cemeteries in the NY area.This is found under
www.jgsny.org
http://www.jewishgen.org/databases/ajhsv.htm

Phone the cemetery and see if there is an active burial group participating there and ask for the name of the person arranging burials. This will be the Landsmanshaft representative. There are over 10,000 plot references here and this project was led principally by the indefatigable Ada Greenblatt." From a posting by Joe Fibel
Lists of Names of Officers
of Kielce, Kuznica, Labun, Ukraine, Michalowo, Ozarow, Pilica, Sokolka, Wielun and Zabludow Societies were transcribed by Steve Lasky and are documented online on the Museum of Family History cemetery project webpage.
www.museumoffamilyhistory.com/lia-sg-03sp.htm
Rymalower Young Men's Benevolent Association
4 Croyden Road
Mineola, New York, US 11501
http://www.rymalower.com/index.html
Societies at Mount Zion Cemetery
http://www.mountzioncemetery.com/societies.asp
Yivo Landsmanshaftn Collection
http://www.cjh.org/pdfs/Landsmanschaftn.pdf
---
Language Problem
Although my web site is written in the English language (only because I am a second generation American on my mother's side), that doesn't mean that my site can't be read (or for that matter any site) in your favorite language. Google, in some cases, offers to translate a web site for free, but there is another suggestion made by Sally Bruckheimer in a posting.

"In Internet Explorer go to View pull-down menu, choose Encoding and then MORE and pick what looks good. It will either work or it will make the gibberish worse, in which case put the choice back where it was. Hint: you may have to install special fonts (available at Microsoft web-site) to get 'odd' languages like Lithuanian right. There is Lithuania (and every other language) Windows which automatically work in the appropriate language.

"I would like to point out, however, that there is a difficulty connected with the use of non-ASCII characters, i.e. characters with diacritical marks. On my screen, for example, because my browser is not set up specifically for a Lithuanian character set, there are a lot of characters replaced by question marks. What would have been more informatively written as "Siauliai", for example, is displayed as "?iauliai", which doesn't convey much. It would have been better, I dare say, to sacrifice the special S character, and use the unadorned S, so that every browser could display a better approximation, though inexact, to the original."

Eureka! I found out recently that Google provides loads of services and tools which are hidden for some strange reasons. Google's language tool is one of them that you don't want to miss.

You can have this Google feature translate my page into another language - and quickly! You can ask this feature to search for sites written in a specific language - a choice of 35 are available at this time.

Or, you can limit your search to sites located in a specific country. To use this site to not only translate a site (including my pages) into a different language choice, you can also use it to translate words and/or sentences from one language to another.
www.google.com/language_tools

http://www.freetranslation.com/-/desktop-translator/?6FFARYLE91X01HKT
---
Language Translator
---
LDS (Church of the Latter Day Saints)
On-line catalog
http://www.familysearch.org/Search/searchcatalog.asp
---
Legacy Project
The Legacy Events Index provides a compendium of all the materials on The Legacy Project website. By clicking on one of the events listed below, you will be able to view all the scholarly and creative works on this site that reflect on that particular historical event. The Legacy Events Index will be expanded over time
http://www.legacy-project.org/

African Conflicts
Apartheid in South Africa
Armenian Genocide
Cambodian Killing Fields
Chattel Slavery
Chinese History
Conflicts in the Balkans
Holocaust
India - Pakistan Partition
Indigenous Peoples
Indonesian Conflict
Korean War
Latin American Repression
Middle East Conflicts
September 11
Soviet Repression
Spanish Civil War
Sri Lankan Conflict
The Irish Troubles
Vietnam War
World War I
World War II in Asia
World War II in Europe
---
Leo Baeck
Karen Franklin is director of family research
http://www.cjh.org/p/pdfs/LBI07.pdf
---
Letter Forms in 14 European Languages
Copies of various forms that you can use as a template to send your inquiries to a foreign archive at
http://web.inter.nl.net/users/DJGH/letter.html
---
Libraries
Association of Jewish Libraries
http://www.jewishlibraries.org/
Digital Librarian
A librarian's choice of the best of the web and maintained by Margaret Vail Anderson, a librarian in Cortland, New York. Here you will find a wealth of links
http://www.digital-librarian.com/genealogy.html

Genealogy Libraries on the World Wide Web
http://www-personal.umich.edu/~cgaunt/gen_web.html

http://public.csusm.edu/guests/history/websites/

Internet Library
Reference Center for Almanacs, Calendars, Telephone & Address, Genealogy, Geography; Reading Room for Books, Magazines and Newspapers from around the world; Web Searching; Regional and Country information and more
http://www.ipl.org/

Israel Center for Libraries
http://www.icl.org.il/english.html
Jewish Museums Around The World Directory
http://www.science.co.il/jewish-museums.asp
Jewish Theological Seminary of America Library
http://www.jtsa.edu/Library.xml
Libraries and Museums
Worldwide libraries and Museums Internet connections for genealogy and family history
http://www.dcn.davis.ca.us/~vctinney/media.htm

http://www.science.co.il/jewish-museums.asp

Libraries in Israel
http://www.huji.ac.il/huji/eng/library_aleph_e.htm
Library of Congress
Online catalog site
http://www.loc.gov/catalog/

Also I suggest looking at this Library of Congress site where you will be overwhelmed with links for Services for Researchers.
http://lcweb.loc.gov/rr/

Library Power Sights
This site allows you to search many major libraries in the US.
http://www.publiceducation.org/library/sub/paterson.html

Questia
The world's largest online library of over 45,000 books and 360,000 journal, magazine, and newspaper articles
http://www.questia.com/
See also 'Books'
Ben Gurion University Library offers some information in a periodical published in Hebrew from around 1917 to around 1925 known as "Reshumot" in contains memoirs, reminiscences, eye witness reports of pogroms, etc. Another, even better, resource, is the periodical "He-avar" (the English language table of contents transliterates as Heawar)It was published by the Association for the Historical Study of Russian and Ukrainian Jewry.
Volume 21 has the index for volumes 1-20. The periodical appeared irregularly until about 1976. Many volumes have abstracts in English. The contents are straight history, book reviews, memoirs, correspondence, biographies, etc. It is a treasure house!
Reshumot and He-avar are also available at a number of university libraries in the U.S. and may be available through Interlibrary Loan. The Library of Congress and OCLC accession numbers, taken from the WorldCat database, will help your librarian find them:
Reshumot GR98.A1, 5238064
He-avar DS135.R9, 6665265
From a posting by Ida and Yosef Schwarcz, Arad, Israel

Librarians Serving Genealogists (LSG)
http://www.cas.usf.edu/lis/genealib/

University of Haifa Library
http://lib.haifa.ac.il/
"Periodically I see people posting a request that they need a local obit in some town in America. Here's a tip: try the local library in that town."

"I have written to libraries in many parts of the US and in most cases they are very willing to look up an obit for you if you have the date of death. In some cases the local library even has its own index of the local newspaper that does not exist nationally. In one case in North Carolina not only did the librarian look up the obit but when I explained what I was doing she also got me a listing from the local phone book that helped solve one of the my tree mysteries. What's more often the libraries will not charge you at all or will ask for a small token donation to one of their funds. My suggestion, try it and you might just find it works for you too." Good luck in your researching. From a posting by Allan Jordan
---
Library of Congress Map Collections - 1544 to 1996
A huge collection. The American Memory Maps can give you the graphic view of settlements, cities, battles and territories at
http://memory.loc.gov/ammem/mapcoll23.html

The Library of Congress Geography and Map Division (LCMD) Russian maps have a scale of 1:126,000 (1 cm = 1.26 km/1 inch = 2 miles) and have Cyrillic lettering that will indicate the historical Russian name that may or may not be the same as the Yiddish name that you know. The LCGMD Russian maps have two longitude scales with Polkova = 0 and Paris, France = 0. To convert from Polkova to Greenwich, add 31 degrees 20 minutes to the longitude value shown on the map.

The LCGMD German maps have a 1:300,000 scale (1 cm = 3 km/1 inch = 4.7 miles) with a Greenwich = 0 longitude scale and will have the modern town name expressed with German spelling. German s = English z; German Z = English ts; German W = English v, German j = English y, and so on. To convert from Paris to Greenwich, add 2 degrees 20 minutes.

Library of Congress web site
So much available here
http://lcweb2.loc.gov/

Libweb
Currently lists over 6600 pages from libraries in over 115 countries.
http://sunsite.berkeley.edu/Libweb/
---
Locating a Town in Central / Eastern Europe
"Sally Bruckheimer wrote in part: "...they said they were from a big city near where they were from-rather than the tiny shtetl which was the place. In Russia it was even more complicated because you were registered as living in one town even if you didn't live there any more. So you might have been born in town X, registered as being a resident of Y, and say you were living in Z the 'big city'.....There are different ways of answering 'Where are you from?' I was born in L, my parents lived in M, we were registered as living in N, I lived most of my childhood in O, I went to school in the next town over, P, I married and moved to Q although I was still registered in N, then we lived most of our lives in two other towns, R and S, before we went to Riga............... and... "Where were you born", and in the other "What is your place of origin"-which could mean different things to different people."

At the Seminar in Toronto (2002), Julian and Fay Bussgang spoke about 'permissions' being required (in some cases) to move from one town to another. One had to get permission from the 'mayor' of the new town you wanted to live in, and then get permission to leave the town of your current residency. This became quite complicated so many just "retained" their current residence while actually living in another town.

So when you see different towns listed - don't attempt to pick just one. It probably means that at one time or another, they lived in each of the ones mentioned. When you search names in a database, keep those towns in mind. Some one in those town may be a cousin, married sister, or in-law........ keep an open mind. And most important - remember *everything*!!" From a posting by Freya Blitstein Maslov

Help in finding information about a specific village or city can be found at the Getty Vocabulary Program
http://www.getty.edu/research/tools/vocabulary/tgn/

just type in the name of the town or city. If nothing shows up, try typing in another name of a town nearby that may be larger.

There are over 900,000 records for places arranged in hierarchies representing all nations of the modern world and including vernacular and historical names, coordinates, place types and other relevant information. This is one powerful website for researchers.
http://www.jewishgen.org/ShtetlSeeker/loctown.htm
---
Longitudes and Latitude Coordinates Dates Time, etc
Astrodienst Atlas database
Provides longitude and latitude coordinates based on a town or village name. Database is at
http://www.refdesk.com

then click on 'Quick reference/Research'. You can also go direct to the web site
http://www.astrologix.de/metalinx/detailed/1058.html

Here you will find a listing for the Astrodienst Atlas Database and a lot more valuable reference links. At the web site, just type in the name as best you can, and the closest matching names of towns will come up. By clicking on the one you are looking for, you will find the Longitude and Latitude along with the current time zone.

Latitude and Longitude Conversions
http://www.export911.com/convert/distaLatIon.htm

Map of Europe
With country boards changes from 0 A.D. until 2000 A.D., Dr. Roman Tunkel is offering to share an interactive map if you will respond directly to him via Email: at tunkelr@juno.com He can tell you where you can purchase this unique map

Map of Poland and WW II Maps by Date
http://history.sandiego.edu/gen/WW2Index/picindexmaps.html

Old Maps of New England and New York
From Historical Ink
Reprints are available of maps from towns and villages in Rhode Island, Massachusetts, Connecticut, Maine, Vermont, New Hampshire, and New York. Most are from 1865-1892 and show the family name on each house. $11 to $14. Also a few Ohio, Indiana, Illinois and California towns. Photocopies only $5
http://www.oldmapsne.com

Old Map Photocopies,
Old Prints, and Old Articles of Interest to Genealogists and Historians Pertaining to New Jersey, Pennsylvania, Indiana, Illinois, Ohio, California, England, Scotland & Wales from GLEASON'S OLD MAPS ETC.
http://www.oldmapsetc.com/

Periodical Historical Atlas of Europe
Twenty one on-line maps showing the states of Europe and Mediterranean basin at the end of each century starting from AD 1 to AD 2000. The site is fully bilingual. English and French
http://www.euratlas.com/summary.htm

Places On-Line
A site sponsored by The Association of American Geographers
http://www.placesonline.org/
---
Lubavitch
If you believe a relative you are researching may have been a Lubavitcher, write to the following address and ask them for any records they may have.

Librarian
World Lubavitch Headquarters
770 Eastern Parkway
Brooklyn NY 11225
http://lubavitch.com/
---
MAC Computer Transliteration Software
http://www.tranexp.com/win/NeuroTran-eng-mac.htm
---
Map Scales
Maps
What does the scale 1:2,700,000 refer to?

1: x is a universal way that a mapmaker expresses the scale of the map that they prepared. The mapmaker is informing the user of the map that 1 unit of distance on the map = x unit of distance on earth; for example, for the map having a scale of 1:2,700,000 means that 1 inch on the map covers 2,700,000 inches on the earth.

How far is 2,700,000 inches? You have to convert this unit of measure to a unit of distance that you have some feeling for, like miles, for example. Here is how to convert the ratio form of scale into distance units that you understand:

1 inch (on the map) - 2,700,000 inches on earth. How many miles does this equal?

2,700,000 inches x 1 foot/12 inches x 1 mile/5,280 feet = 42.6 miles

Therefore, on a map that has a scale 1:2,700,000, 1 inch on the map is 42.6 miles on earth.

Thus, a map having a scale of 1:2,700,000 and a scale of 1 inch = 42.6 miles are equivalent maps in terms of the detail that they will provide. To reverse this information, 40 miles x 5,280 ft./mi. x 12 in./1 ft = 2,534,400.

Thus your map having a scale of 1 inch = 40 miles is equivalent to 1 in. = 2,534,400 inches, a scale of 1:2,534,000

For further information on map scales, check out

http://geography.miningco.com/library/weekly/aa110397.htm

http://geography.about.com/library/howto/htscale.htm

http://www.epa.gov/ceisweb1/ceishome/atlas/learngeog/mapscale.html
Map Blast
Find your shtetl and driving directions to get there at this site
http://www.mapblast.com

Map Sites Around The World
A very well designed web site offering full physical and political maps as well as key facts
and statistics on countries of the world.
http://www.atlapedia.com/

http://www.expediamaps.com/

http://www.refdesk.com

http://www.fourone.com/maps.htm

Maporama
Headquartered in Paris, this map firm has created the next generation of on-line mapping services. Its cartographic databases contain 635,000 world cities including comprehensive street-level maps for locations in Europe, the Americas, Asia, and Australia in addition to the United States and Canada.
http://maporama.com

Mapquest
http://www.mapquest.com

Maps
http://geography.miningco.com

MultiMap
Offers free mapping services
http://multimap.com

Pilot Map
Although this site lists 19,500 Polish town names in Polish, the characters are in Latin and the maps give a great deal of detail
http://www.pilot.pl/
University of Texas
http://www.lib.utexas.edu/maps/

WorldAtlas.com
www.worldatlas.com/

Yahoo Maps Web Services
An easy way to display geographical content if you understand Web standard RSS format combined with either longitude/latitude or address information. You can plot up to 100 points on a map, including custom description, URLs, labels, groups, icons and more.
http://developer.yahoo.net/maps/
---
Marriages

http://www.allspacepics.com/Dogs/jewish-marriage.html
A traditional rabbi will not officiate at a wedding held between Pesach (Passover) and Shavuot (Pentecost), the 50-day period during which the "omer" is counted daily. Portions of the three spring months of Nisan, Iyar and Sivan are involved.

Statistical studies of Jewish demographics in the Polish-Lithuanian commonwealth during the 18th century show that early teen marriages were the norm among one-quarter of the Jewish population, ostensibly the more affluent class. i.e., it was in those families best able to support grandchildren while they still had children to support that the mother's age at first birth ended to be lowest.

The traditional ages for Jewish marriages were 18-20 for boys, 16-18 for girls. The couple was billeted in their parental home, usually the bride's, at least until the husband was old enough to support his family on his own. From a posting to JewishGen by Norman H. Carp-Gordon
Marriage Record Search
http://www.archives.com/?_act=marriageRecords&location=US&cam=353&utm_source=
SurnameSuperSearch.com&utm_campaign=TextLinks
Learn the deeper significance of a Jewish wedding, and print out a copy for the wedding guests
http://www.aish.com/jl/l/b/48966261.html?s=mpw
---
Mathematics Genealogy Project
http://www.genealogy.ams.org/html/search.phtml
---
Maven
The ultimate Jewish index, next to this one.
http://www.maven.co.il
---
Medical Related Information
Scientific research indicates that Ashkenazi Jews have a disproportionately higher incidence than the general population of several genetic disorders.

After the Romans defeated the Jews in 70 C.E., many fled in all directions. Those Jews who settled in the Iberian Peninsula and North Africa became known as Sephardim. Those who eventually settled in Eastern Europe became the Ashkenazi population.

According to the Technion and Rambam Medical Center in Haifa researchers, 42 percent of all Ashkenazi Jews living today are related to four women who lived between the 11th and 13th centuries. Due to their religious and communal segregation, a great deal of arranged marriages between cousins took place. With no new blood coming in from outside the Ashkenazi community, the carrier frequencies of certain disease-causing genes increased. This information was obtained from an article by Tamar Fenton and published in the April 17th, 2009 issue of American Jewish World

According to
http://www.shtetlinks.jewishgen.org/Myadel/pandemics.htm

in 1848 there was a cholera pandemic all over Europe, with in particular 3 million deaths in Russia. 1848 was also a year of revolutions in most of Europe, but this did not affect Russia or Russian Poland.

"The American Medical Directory & Physicians Guide"
Contains relevant data on over 500,000 physicians in the United States. Each record is indexed by such features as name, address, phone/fax, county, year licensed, type of practice, type of physician, as well as primary and secondary specialty. Fax : 905-751-0199. Tel: 905-751-0919
American Physicians Fellowship for Medicine in Israel
An organization of North American physicians and other health professionals dedicated to advancing the state of medical education, research and care in Israel
http://www.apfmed.org/
Ancestry
http://dna.ancestry.com

Archaic Medical Terms
http://www.paul_smith.doctors.org.uk/ArchaicMedicalTerms.htm

"Back to your roots: Trying to trace your family tree?"
An interesting article in the British Magazine "New Scientist" of March 16, 2002. Once at the web site, use the search engine at the top of the page and type in "Back to your roots" (without the quotation marks). The article is geared to genealogy.
http://www.newscientist.com/
Beta-Thalassemia Research Project
http://diamondgen.org/break.htm

Bone Marrow
http://www.giftoflife.org

http://www.helpruthienow.com/

Breast Cancer
http://www.jewishvirtuallibrary.org/jsource/Judaism/breast_cancer.html

Deceased Physician File
Files are located at
National Genealogical Society
Attn: Deceased Physician File
4527 17th Street North
Arlington, VA 22207-2399
There is a fee

Diabetes Mellitus
http://www.genomenewsnetwork.org/articles/2004/04/02/diabetes.php
Diseases, Medical Terms and Epidemics Related to Genealogy
http://homepages.rootsweb.ancestry.com/~hornbeck/disease.htm

The human genealogical project (Canadian Center for Molecular Biology, Technion) has shown quite clearly that, on average, any two humans on the face of the Earth differ by less than only 0.1% at the level of their human genome sequence. Yet it is this tiny difference which makes the genetic contribution to the wonderful diversity of humanity.

While archeology uncovers aspects of human history, analyzing relics left behind, genetic archeology digs into the diversity of contemporary human genome to unravel mysteries about past history. The head of the department of nephrology at Rambam Medical Center, Haifa, is Dr. Skorecki who also heads the Canadian Center for Molecular medicine Research, Technion, also in Haifa.
Dr. Skorecki and his colleagues have applied analysis of DNA markers to unravel geographic origins and historical relationships among communities in the Jewish Diaspora. This information obtained from a JewishGen Digest dated 1/19/01 submitted by Schelly Dardashti. Schelly Dardashti Email: address: schelly@allrelative.net

DNA
Prior to the release of new genetic studies, during 2000 and 2001 which showed that the majority element of Ashkenazic Jewish communities stems from the Israelites of the Middle East. Genealogy by genetics is the greatest addition to genealogy since the creation of the family tree! When there are no records and the paper trail dead ends, discovering the information contained in your DNA can open doorways.
DNA markers require a long time to become informative. While mutations occur in every generation, it requires at least hundreds -- normally thousands -- of years for these markers to become windows back into the past, signposts on the human tree. Still, our own genetic sequences often reveal that we fall within a particular sub-branch, a smaller, more recent branch on the tree.
One of the ways you can bridge this gap is to compare your own genetic lineage to those of people living all over the world. Mitosearch.org is a database that allows you to compare both your genetic sequence as well as your surname to those of thousands of people who have already joined the database. This type of search is a valuable way of inferring population events that have occurred in more recent times (i.e., the past few hundred years).
http://Mitosearch.org
In the Hadassah Magazine of December 2013/January 2014, there is an article entitled:
"
Where Do Jewish Mommies Come From?"
Ancestral Judaism and mitochondrial DNA have something definitional in common; they are passed down from mothers. A new study of the four major "
founders
" of the mitochondrial DNA of
Ashkenazic Jews
is therefore producing a notable result—that those four lines, which account for more than 80 percent of Ashkenazim today, did not originate in the Levant, but rather in Europe. Which means that those original "
Jewish
" women were Europeans who assimilated and converted into Judaism
http://www.hadassahmagazine.org/site/apps/nlnet/content.aspx?c=twI6LmN7IzF&b=5698175&ct=13433151
From the study published in the journal Nature Communications in October, "the great majority of Ashkenazi maternal lineages were not brought from the Levant, as commonly supposed, nor recruited in the Caucasus, as sometimes suggested, but assimilated within Europe. These results point to a significant role for the conversion of women in the formation of Ashkenazi communities, and provide the foundation for a detailed reconstruction of Ashkenazi genealogical history." (Study of the male side of Ashkenazic DNA does point to a Near Eastern foundation.)
The research was led by Martin Richards of the University of Huddersfield in England in conjunction with scientists from other countries. They tested mitochondrial genomes of 3,500 people from Europe, the Caucasus and the Near East. —Libby Barnea
http://www.hadassahmagazine.org/site/apps/nlnet/content.aspx?c=twI6LmN7IzF&b=5698175&ct=13433151
DNA Article - May. 1, 2003 It's All Relative: Tracing with technology By Schelly Talalay Dardashti - Discusses technological aspects (DNA) of genealogy and a new DNA name project (Issroff etc) Given Names Database update (JewishGen), Malka's Sephardic book award, Gombin documentary on Israel TV.
http://www.jpost.com/
and then use their 'search engine.
"DNA Origins and Current consequences for Sephardi, Mizrahi and Ashkenazi males and Females:
Latest results from medical, Genealogical- Familial and National-Ethnic Research, The Journal for the Study of Sephardic & Mizrahi Jewry. March 2009 by Abraham Lavender. From a posting by Saul Issroff
http://sephardic.fiu.edu/journal/March%202009/Lavender_March.pdf

DNA Study of Eyes
Many Jewish communities were formed by unions between Jewish men and non-Jewish women, according to a new study announced in May, 2002. This is the conclusion reached by a group of researchers who examined the DNA of women in nine communities around the world, including Morocco and the former Soviet Republic of Georgia. The study reported in The New York Times, contradicts the view that most Jewish communities were founded by Jewish families fleeing persecution or were invited to settle by local rulers. The study appears in the May, 2002 edition of The American Journal of Human Genetics.

The Website for articles and books on Ashkenazi mtDNA and Y chromosome research is at:
http://www.the-scientist.com/?articles.view/articleNo/37821/title/Genetic-Roots-of-the-Ashkenazi-Jews/
---
Books
---
"DNA and Jewish Genealogy Join Forces"
Authored by Herbert Huebscher and Elise Friedman and published in Avotaynu, Volume XXIII, Number 2, Summer 2007
http://www.amnet.net.au/~fourkidz/pdfs/DNA%20Research.pdf
---
"Finding Y-DNA Matches: An Alternative Approach"
Authored by Sidney A. Sachs, appeared in the Spring 2011 issue of Avotaynu
http://www.youtube.com/watch?v=nGvB4CDUC30
---
"Scattered Among the Peoples: The Jewish Diaspora in Twelve Portraits"

Authored by Allan Levine and published by The Overlook Press, Peter Mayer Publishers, Inc. New York, NY
For further information concerning the use of DNA testing.
---

http://members.cox.net/dmauck/Chart/
http://www.roperld.com/ymarkers.htm
See also Avotaynu Volume XXIX, Number 3, Fall 2013 for additional information
http://www.academia.edu/5404966/Connecting_to_the_Great_Rabbinic_Families_through_Y-DNA_A_Case_Study_of_the_Polonsky_Rabbinical_Lineage
Family Tree DNA
www.familytreedna.com
Genographic Project
Building on the science from the first phase of the Genographic Project, National Geographic has developed a cutting-edge test kit, called Geno 2.0, that enables members of the public to participate in the Genographic Project while learning fascinating insights about their own ancestry. The Geno 2.0 test examines a unique collection of nearly 150,000 DNA identifiers, called "markers," that have been specifically selected to provide unprecedented ancestry relevant information
https://genographic.nationalgeographic.com/science-behind/

The Genealogist's Physician Lookup Service
Each State is listed with the years available going back to the late 1800s, though most start around 1902. Also offered is a "Free Resources" list - a list of faculty at various medical schools and hospitals mostly in the late 1890s
http://members.aol.com/CensusResearch/PLS/index.htm


---
Books
Genealogical Guide
A guide to over 149,000 medical practitioners providing brief biographical sketches drawn from the American Medical Association's Deceased Physician Masterfile", edited by Arthur W. Hafner. Two volumes published in Chicago, Illinois by the American Medical Association in 1993. In Boston, available at: New England Historic Genealogical Society; (Ref CS 5 D56 1993) Countway Medicine Library, Harvard; (Ref. WZ 22 AA1 D598 1993)
---
Genealogical Records
http://www.archives.gov/genealogy/

"The Genetic Strand: Exploring a Family History Through DNA"
Authored by Edward Ball
---
Glaucoma
http://tinyurl.com/ab66fs
Jewish Kidney and Transplant Support Center
http://www.einet.net/review/98027-648017/The_Jewish_Kidney_and_Transplant_Support_Center.htm
List of DNA Resources
http://www.isogg.org/wiki/List_of_DNA_testing_companies
My Personal DNA
My niece took the time to get her DNA tested, and since she is my oldest sister's daughter, I believe that my particular family Haplogroup group is J: and my ancestral line:

"Eve" >L1/L0>L2>L3>N>R>J" This can be assumed that our family descends from a woman in the R branch of the tree. The divergent genetic lineage that constitutes Haplogroup J indicates that she lived sometime around 40,000 years ago. Anyone else have these markers?
Contact: Ted Margulis jwebindex.com
Longevity Genes Project at Albert Einstein College of Medicine
http://www.aecom.yu.edu/longenity/page.aspx
Looking for a Physicist?
American Physical Society
One Physics Ellipse
College Park, MD 20740-3844
Phone: 301 209 3280

The New York Times offers an interesting article,
"Researchers say intelligence and diseases may be linked in Ashkenazic genes."
http://www.nytimes.com/2005/06/03/science/03gene.html
Tay-Sachs
A commonly thought of as a mostly 'Jewish' disease'. This is only because the gene is considerably more common in Ashkenazim than in the general population. The Tay-Sachs gene occurs in non-Jewish populations, as well. The Cajuns and the Quebecois have somewhat higher than average rates of the gene, as do people of Irish descent. But it can occur in people of any ethnic background.

A similar disease is Canavan disease. It is caused by a different gene and involves a different mechanism, but unfortunately progresses in much the same way as Tay-Sachs. It is also more common among Ashkenazim.
TIES
http://www.unlockthepast.com.au/events
"Tracing Jewish DNA for Family History & Ancestry: Merging a Mosaic of Communities"
Authored by Anne Mizrahi Hart, M.A.
ISBN: 0-595-28127-3
Typhus
http://www.shtetlinks.jewishgen.org/myadel/Pandemics.htm

http://entomology.montana.edu/historybug/historical_periods.htm

http://en.wikipedia.org/wiki/List_of_historical_plagues

http://www.epicdisasters.com/index.php/site/comments/the_worst_outbreaks_of_disease/

US epidemics
http://freepages.genealogy.rootsweb.ancestry.com/~walkersj/Epidemics.html

A very readable technical paper on typhus:
http://entomology.montana.edu/historybug/typhus-conlon.pdf

Time Magazine, 1945 on post-war pestilence:
http://www.time.com/time/magazine/article/0,9171,775765,00.html

VA Medical Records
National Personnel Records Center
Military Personnel Records
9700 Page Avenue
St. Louis, MO 63132
http://www.gruntsmilitary.com/howto.shtml
Records Affected by the July 12, 1973 fire
The fire destroyed about 80% of the records for Army personnel discharged between November 1, 1912 and January 1, 1960, and about 75% of the records for Air Force personnel with surnames from "Hubbard" through "Z" discharged between September 25, 1947 and January 1, 1964.
Alternatives to finding records lost in the fire
The VA maintains records on veterans whose military records were affected by the fire, if the veteran or the veteran's beneficiaries filed a claim prior to July 1973.
Service information may also be found in various "organizational" records such as unit morning reports, payrolls, and military orders on file at the NPRC or at the Archives of the United States
http://www.archives.gov/
A great deal of information is also available in records of the State Adjutants General, and other State "veterans services" offices.
James Gross larklane@juno.com offered these suggestions in contacting the National Personnel Records Center (NPRC) which handles military medical records. Many records were burned in 1973 and the NPRC often sends VA records back as a substitute. He suggests making up a business form letter leaving off the street and city/state of the VA office. He sends the letter to a local VA office giving them the deceased relative's name, dob, dod, soc. sec. number, states that the person is dead, mentions that the request is being sent under the Freedom of Information Act and asks them to provide the VA # or File #, as well as to advise which VA office would have the file. There is no charge for a response. Do not ask for the actual file in this letter.

The next step is to take that info and do a request for a copy of the complete military file from the NPRC in St. Louis. Enclose your VA response letter and request that they obtain a copy of the VA file as well. It seems that the VA medical records have to come via the NPRC in St. Louis. The NPRC will probably mail your letter back, unless you enclose both For SF180 and NA 13075. If you don't have NA 13075 (request for additional info), the NPRC will send back your letter with a form and ask you to fill it out. Enclose a photocopy of a death certificate, with Form SF180. Regardless of what state you live in, you can send one of these form letters to any VA office. Don't send too many VA requests to any one office. If one VA office rejects your letter, try another office. Rather than requesting the actual files, request only for file #'s and file locations.
http://en.wikipedia.org/wiki/National_Personnel_Records_Center_fire

Books
"How to Locate Anyone Who Is or Has Been in the Military"

Authored by Johnson & Knox and published in 1999.

---
Sorenson Molecular Genealogy Foundation
www.smgf.org
---
Websites Use DNA to Create Family Trees
An article published in The Wall Street Journal on Tuesday, May 15, 2012 revealed that Ancestry.com, a genealogy research website with about 1.9 million subscribers is now offering a $99 DNA service that lets users compare some 700,000 points on their own genome with those of others in its database. Two other web sites, Family Tree and 23andMe Inc. also offer similar services.
The way Ancestry.com works, is you collect your saliva and mail it back to their lab which runs a microarray autosomal test on the sample, collecting genetic markers from the submitted DNA. Their tests can determine with some confidence, relations as distant as fourth or fifth cousins.
http://www.myfoxchicago.com/story/18425783/websites-use-dna-to-create-family-trees
Ybase
www.ybase.org
Y-search
www.ysearch.org
Should you be interested in DNA, the cost for one type of kit is $219.00. Details can be found at
http://www.jewishgen.org/dna
---
Meshi Center for Genealogical Research
http://www.dinur.org/resources/resourceCategoryDisplay.aspx?categoryid=474&rsid=0&sortField=visitorratingaverage&sortOrder=desc
---
Miasteczko (myah steh chkoh) (See also Shtetls below)
As it was also known later in Russian: miestiechko (mye stye chkoh) have achieved an official administration status through the Pale territory. Status Miasteczko has been carried not only by Jews, there have been established also Ukrainian and German colonials small towns.

Name Shtetl remained for centuries associated with Jewish way of life in Eastern Europe, and the nostalgic Yiddish song about the Galician "Shtetls Belz" reflects world of our fathers that have disappeared."
---
Midwest United States Database
Search the entire database inventory of the collection's holdings.
http://www.jhsum.org/programming/
http://special.lib.umn.edu/umja/col/data/jhsum_whole.html
---
Military

World War I (WWI),
which was predominantly called the World War or the Great War from its occurrence until 1939, and the First World War or World War I thereafter, was a centered in Europe that began on 28 July 1914 and lasted until 11 November 1918. America came into the war on April 6, 1914.
There were Jewish soldiers on both sides of many of the European wars of modern times, notably in the British, French, Prussian and Austrian armies. See the article "Army"
http://www.jewishencyclopedia.com

American Battle Monuments Commission
Information galore about Military personnel. Best to write.
Room 4c014 Forrestal Building
1000 Independence Ave. SW
Washington, DC 20314
Phone: 693 6067
http://www.abmc.gov/home.php

American Military Cemeteries
Cambridge American Cemetery and Memorial (British Empire)
http://www.abmc.gov/cemeteries/cemeteries/ca.php

Ancient Faces
Military photos (vintage photos of Veterans, ships, etc. by war, last name and branch of service and a lot more of interest to a genealogist index.cfm-13842 - military photos - vintage photos of Veterans, ships, etc. by war, last name and branch of service and a lot more of interest to a genealogist
http://www.ancientfaces.com/
---
Books
"American Women and the U.S. Armed Forces" - A Guide to the Records of Military Agencies in the National Archives Relating to American Women.
Compiled by Charlotte Palmer Seeley and Revised by Virginia C. Purdy and Robert Gruber. This guide describes records in the National Archives and Presidential libraries that relate to American women who interacted with and eventually formed a part of the American military service organizations.
ISBN 0911333-90-8
---
"The Secrets War: The Office of Strategic Services in World War II"
Edited by George C. Chalou.
ISBN 0-911333-91-6
---
Conscription Age
From December 5, 1868, the compulsory military service begins with January 1 of the year in which the citizen has his 21st birthday. Representation was no longer allowed. Temporary exceptions were possible for a single son of parents who were not able to work and similar difficult conditions in the family. The military service was for three years of regular service and seven years of reserve service. From an Email: from Eugene A Moisey, Sr.

Defense Link
http://www.defenselink.mil/

Directory of Vital & Military Records
Includes Birth, marriage, census and probate
http://www.interment.net/

Insignia ranks of the Military around the world
http://hemsidor.torget.se/users/k/klix/grader_e.html

Holzminden, Germany
http://www2.ac-lille.fr/patrimoine-caac/lenordenguerre/ot.htm

Jews who currently serve in the US Armed Forces
An excellent site created by Second Lt. Jason Rubin, a marine.
www.jewsingreen.com

Military.com
http://www.military.com/Page/0,12170,1-OO-0,00.htm

Military Links
Links to many sites, (in alphabetical order) of Military Sites around the world
http://www.123world.com/military/index.html

Military Records
On-line Searchable Military Records & Databases. This website is very comprehensive and 99% free. There are some links to paid sites, but theses are clearly marked. There are other links on this site that are also very useful.
http://home.att.net/~wee-monster/military.html
http://www.fold3.com

National Personnel Records Center
There was a fire on July 12, 1973 that destroyed about 80% of the records for Army personnel discharged between November 1, 1912 and January 1, 1960, and about 75% of the records for Air Force personnel with surnames from "Hubbard" through "Z" discharged between September 25, 1947, and January 1, 1964. If a record is not in NPRC's files it probably would have been in the area that suffered the most damage in the fire, NPRC employees are not always able to determine for certain if it was burned because: There were no indices to the blocks of records involved. The records were merely filed in alphabetical order for the following groups:
WW I: - Nov. 1, 1912-Sept. 7, 1939
WW II: - Sept. 8, 1939 - Dec. 31, 1946
Post-WW II: (Army) Jan. 1, 1947 - Dec. 31, 1959
(Air Force) Sept. 25, 1947 - Dec. 31, 1963
Millions of records (especially medical records) had been withdrawn from all three groups and loaned to the Dept. of Veterans Affairs (VA) prior to the fire.
There is a great deal of information available in records of the State Adjutants General, and other State "veterans services" offices. By using alternative sources at the NPRC or elsewhere, NPRC may often be able to reconstruct a veteran's beginning and end dates of active serve, the character of service, rank while in service, time lost while on active duty, and periods of hospitalization. NPRC is usually able to issue NA Form 13038, Certification of Military Service - considered the equivalent of a WD AGO discharge form, or DD Form 214, Report of Separation From Active Duty - for the purpose of establishing eligibility for veterans benefits.
Military Personnel Records
9700 Page Avenue
St. Louis, MO 63132
http://www.gruntsmilitary.com/howto.shtml
US Military Records & Awards
For information on obtaining US military personnel and medical records or US military awards for yourself, or as surviving next-of-kin for relatives.
http://www.archives.gov/facilities/mo/st_louis/military_personnel_records/
awards_and_decorations.html

http://www.vvnw.org

Veterans Web page with Info on Medals (scroll down the page)
http://members.aol.com/veterans/warlib3.htm

Wars of the World
The links in this directory will guide you to the official sites of the wars that you are looking for. Click on the respective alphabet to begin your search for a particular war or scroll down to the appropriate section beginning with that alphabet. Once you click on the link, it will directly take you to the official homepage of the particular war. In case of non-availability of of a particular official site, we have screened a number of sites and selected the most informative site on the subject
http://www.123world.com/wars/
WW I & WW II - Naval History
Names of lost ships and a whole lot more for several countries
http://www.naval-history.net/

www.paulsilverstone.com

WW2 People's War
http://www.ginkgopress.com/
http://go.fold3.com/wwii/?iid=1239
---
Military
There were Jewish soldiers on both sides of many of the European wars of modern times, notably in the British, French, Prussian and Austrian armies. See the article "Army"
http://www.jewishencyclopedia.com

Military Links
Links to many sites, (in alphabetical order) of Military Sites around the world
http://www.123world.com/military/index.html

Military Records
On-line Searchable Military Records & Databases. This website is very comprehensive and 99% free. There are some links to paid sites, but theses are clearly marked. There are other links on this site that are also very useful.
http://home.att.net/~wee-monster/military.html
US Military Records & Awards
For information on obtaining US military personnel and medical records or US military awards for yourself, or as surviving next-of-kin for relatives.
http://www.archives.gov/facilities/mo/st_louis/military_personnel_records/awards_and
_decorations.html

http://www.vvnw.org

POWs (Prisoners of War)
Guests of the Third Retch - American POWs in Europe
http://www.guestsofthethirdreich.org/home/
Veterans Web page with Info on Medals
(scroll down the page)
http://members.aol.com/veterans/warlib3.htm

WW I & WW II - Naval History
Names of lost ships and a whole lot more for several countries
http://www.naval-history.net/

www.paulsilverstone.com

WW2 People's War
http://www.ginkgopress.com/
---
Missing Identity
Missing Identity Web Site
http://www.missing-identity.net/index.php
---
Mogen David
This 'Jewish Symbol' first decorated a Jewish flag in Prague in 1354. There is more information available from the June/July 2003issue of Hadassah Magazine
http://en.wikipedia.org/wiki/Star_of_David
---
Money Transfers
VIGO
Money transfer company
http://www.vigousa.com/

Meest
Money transfer company
http://www.meest.net/
---
Morse, Steven
Steve has added another search tool to his repertoire. Unlike his previous tools, this one is not a search application. Rather it is a tool that lets other people build search applications for whatever data they might happen to have.

Although I personally don't have a database to share, I can see how valuable this would be to genealogists if others with databases adopted Steve's tool to make their databases available to the masses. I'm sure that there are many of us who have such data (perhaps cemetery data for example) and want to make it available and searchable, but don't have
the web expertise to do so. With Steve's tool, it's very simple to make this data available.

So if you have a database that you'd like to share, check out Steve's new tool.
http://stevemorse.org/create

and the instructions for using it are clearly described on his frequently-asked-questions page. At the end of the faq page he gives several demonstrations and examples of using the tool.

As usual, if you have any questions about it, please direct them to Steve rather than to me. His Email: address is at the top of the website. From a posting by Diane Jacobs kingart@ix.netcom.com

Web pages by Stephen P. Morse
The One-Step website started out as an aid for finding passengers in the Ellis Island database. Shortly afterwards it was expanded to help with searching in the 1930 census. Over the years it has continued to evolve and today includes about 200 web-based tools divided into 16 separate categories ranging from genealogical searches to astronomical calculations to last-minute bidding on eBay.
http://www.stevemorse.org/
---
Mussar Movement
Began in Lithuania in the late 19th to early 20th centuries and stressed education of the individual toward strict ethical behavior in the spirit of Halacha. Check also the Encyclopedia Judaica for a section on Mussar spelled Musar.

From the Svencionys ShtetLinks site: "The Musar Movement". The founder and primary proponent of the Musar Movement in 19th-century Lithuania was Rabbi Israel Salanter
(1810-1883), who established the first Musar Society in Vilna in 1842.
Musar (literally, "moral instruction or ethics") stressed the study of medieval Jewish ethical texts. Musar was basically Orthodox Judaism like that propounded by the Vilna Gaon. But Salanter, unlike the Gaon, considered it unethical for religious Jews to withdraw from the affairs of their communities - even for Talmudic study.

Rabbi Israel Salanter and the Musar Movement
http://people.ucalgary.ca/~elsegal/363_Transp/Orthodoxy/Musar.html

Musar, by its de-emphasis on Talmudic and Torah study and its emphasis on involvement in the wider community, had been designed to unite Hasidic elements with elements common to the Haskala. However, it never had the appeal for the common people that Salanter had hoped it would. Additionally, the Jews who wished to concentrate on Talmudic and Torah studies eventually rejected Musar also. Ultimately, although Musar established itself in Israel, the United States and Britain, it was not able to gain a lasting foothold in Lithuania.
http://www.us-israel.org/jsource/biography/salanter.html

For more information, plug in "Salanter" or "Musar (or Mussar) Movement" into any search engine.
---
Books
"The Yeshiva"
Authored by Chaim Grade and translated from the Yiddish.
---
MyFamily.com
A site where you can develop your own family web site.
http://www.myfamily.com/front.asp
---
Myths, Hoaxes & Scams
Common genealogical myths
http://www.cyndislist.com/myths.htm
---
Museums
The American Jewish Historical Society
Waltham, Massachusetts
http://www.ajhs.org/
Beth Hatefutsoth
Tel Aviv
Nahum Goldmann Museum of the Jewish Diaspora

Bloom Southwest Jewish Archives
University of Arizona, Tucson
http://parentseyes.arizona.edu/bloom/
Center for Jewish History
New York
http://www.cjh.org/
Harvard Semitic Museum
Cambridge, Massachusetts
http://www.semiticmuseum.fas.harvard.edu/icb/icb.do
The Israel Museum
Jerusalem
http://www.english.imjnet.org.il/htmls/home.aspx
Jacob M. Lowy Collection
National Library of Canada, Ottawa
http://www.collectionscanada.gc.ca/6/6/index-e.html
Jerusalem Mosaic

Jewish Historical Museum
Amsterdam, Holland
http://www.jhm.nl/
Jewish Museum
London, England
http://www.jewishmuseum.org.uk/
The Jewish Museum
New York
http://www.thejewishmuseum.org/
Jewish Museum
Prague, Czech Republic
http://www.jewishmuseum.cz/
Jewish Museum
Venice, Italy
http://www.museoebraico.it/english/
Jewish Museum in Cyberspace
A portal to the Jewish American Hall of Fame and other Jewish History sites
http://www.amuseum.org/
Jewish Museum of Berlin
Berlin, Germany
http://www.jmberlin.de/
Jewish Museum of Franconia
Fuerth, Germany
http://www.juedisches-museum.org/
Jewish Museum of Greece
Athens, Greece
http://www.jewishmuseum.gr/en/index.html
Jewish Museum of Vienna
Vienna, Australia
http://www.jmw.at/en/
Judah L. Magnes Museum
Berkeley, CA
http://www.magnes.org/
Museum of Jewish Heritage
New York
http://www.mjhnyc.org/findex.html
The Museum of Tolerance
Los Angeles, CA

National Museum of American Jewish History
Philadelphia, PA
http://nmajh.org/
Queen's Park Synagogue
Glasgow, Scotland
http://www.glasspainter.com/synagogue/
Sephardic Museum
Toledo, Spain
http://www.spain.info/en/conoce/museo/toledo/museo_sefardi.html
Sydney Jewish Museum
Sydney, Australia
http://www.jewishmuseum.com.au/
Tower of David Museum
Jerusalem
Vilna Gaon Jewish Museum
Vilna, Lithuania
http://www.jmuseum.lt/index.aspx
Virtual Shtetl
Museum of the History of Polish Jews Warsaw, Poland
http://www.sztetl.org.pl/?lang=en_GB
Yad Vashem
Jerusalem
---
Names of Relatives
"I think the specific use of *in-law* may be unique to the English language. German (and with it Yiddish) and French have their own very special terms.

Hebrew has a general term for someone related by marriage. Thus the groom is the wife's chatan -- and he is also the chatan of her parents and of her parents (he is the gis of her siblings). The bride is the kalah of her husband--and of his parents, but the gissah of her siblings. The father - and mother-in-law are the chotan and the chotenet. Actually, chatan (chusen in Yiddish) is used by everyone when referring to the groom, and kalah (kalah in Yiddish) to the bride.

There is a generic word in Hebrew for all to whom one is related by marriage. They are the mechuttenim (mechutan m/sing, mechutenet f/sing). This is a unique help for Jewish families. When one family talks of *our mechuttenim* you know they're speaking of the parents of their daughter- or son-in-law--a relationship that tends to be ignored in many cultures. The same terms are used in Yiddish (pronunciation varies according to geographic dialect), but a mother-in-law is called mechutayneste, brother-in-law is schwieger and sister-in-law is schwegerin." From a posting by Michael Bernet
---
NARA
The National Archives and Records Administration is an independent federal agency that preserves our nation's history and defines us as a people by overseeing the management of all federal records. Genealogy researchers can access most documents as text files (not HTML documents) via this route. Internet users can obtain application information and publications. Their comprehensive website can be reach at
http://www.archives.gov
http://www.nara.gov

You can search the Nara web site from:
http://www.archives.gov/search/index.html?section=/research_room/genealogy/

Randy Thompson is Archives Specialist at the National Archives and Record Administration Pacific Region in Laguna Niguel, California.

Time Magazine - April 19, 1999 issue
"A Visit to the National Archives, The American People's Library"
http://www.time.com/time/magazine/0,9263,7601990419,00.html

National Archives - Northeast Region
201 Varick Street, 12th floor (enter on Houston Street)
New York, New York 10014
Telephone: 1 212 337 1300
Hours: 8:00-4:30 PM, Monday-Friday
Tuesday & Thursday: to 8:00 PM
Open First and Third Saturdays of each month

The Northeast Region (New York City) maintains archival records from federal agencies and courts in New Jersey, New York, Puerto Rico and the U.S. Virgin Islands. The New York facility has extensive microfilm holdings of value for genealogy research including:

Federal population censuses for all states, 1790-1930; indexes for the 1880, 1900, 1910 and 1920 censuses (indexes are not available for all years and all states); selected military service records and indexes; selected pension and bounty-land warrant applications; indexes to selected passenger arrival records for Eastern and Gulf Coast ports; indexes to selected naturalization records processed through federal courts in New Jersey and New York

WW II concentration camp records
http://www.archives.gov/research/holocaust/bibliographies/labor-camps.html
Travel Directions:
Subway: #1 or #9 IRT Local to Houston Street stop
Bus: M10 Seventh Avenue Bus to Houston Street
Car: A few blocks north of the Holland Tunnel
Street parking is difficult. Garages are one block north of Houston St.

Access to Archival Data (AAD) System
On-line access to a selection of nearly 50 million electronic records on a wide range of topics
http://www.archives.gov/aad/

Regional Archives System

National Archives - New England Region
390 Trapelo Road Waltham, MA 02154
617 647 8100
Serves" Connecticut, Maine, Massachusetts, New Hampshire, Rhode Island and Vermont

National Archives - Pittsfield Region
100 Dan Fox Drive
Pittsfield, MA 01201
413 445 6885
National Archives - Northeast Region
Bldg. 22, Military Ocean Terminal
Bayonne, NJ 07002-5388
201 823 7545
Serves: New Jersey, New York, Puerto Rico, and the Virgin Islands

National Archives - Mid Atlantic Region
9th and Market Streets, Room 1359
Philadelphia, PA 19107
215 597 3000
Serves: Delaware, Pennsylvania, Maryland, Virginia, and West Virginia

National Archives - Southeast Region
1557 St. Joseph Avenue
East Point, GA 30344
404 763 7477
Serves: Alabama, Georgia, Florida, Kentucky, Mississippi, North Carolina, South Carolina, and Tennessee

National Archives - Great Lakes Region
7358 South Pulaski Road
Chicago, IL 60629
312 581 7816
Serves: Illinois, Indiana, Michigan, Minnesota, Ohio, and Wisconsin

National Archives - Central Plains Region
2312 East Bannister Road
Kansas City, MO 64131
816 926 6272
Serves: Iowa, Kansas, Missouri, and Nebraska

National Archives - Southwest Region
501 West Felix Street
P O Box 6216
Fort Worth, TX 76115
817 334 5525
Serves: Arkansas, Louisiana, New Mexico, Oklahoma, and Texas

National Archives - Rocky Mountain Region
Bldg. 48, Denver Federal Center
P O Box 25307
Denver, CO 80225
303 236 0817
Serves: Colorado, Montana, North Dakota, South Dakota, Utah, and Wyoming

National Archives - Pacific Southwest Region
24000 Avila Road
P O Box 6719
Laguna Niguel, CA 92677-6719
714 643 4241
Serves: Arizona, Southern California Counties of Imperial, Inyo, Kern, Los Angeles, Orange, Riverside, San Bernardino, San Diego, San Luis Obispo, Santa Barbara, and Ventura; and Clark County, Nevada

National Archives - Pacific Sierra Region
1000 Commodore Drive
San Bruno, CA 94066
415 876 9009
Serves: Northern California, Hawaii, Nevada (except Clark County), and the Pacific Ocean area

National Archives - Pacific Northwest Region
6125 Sand Point Way, NE
Seattle, WA 98115
206 526 6507
Serves: Idaho, Oregon, and Washington

National Archives - Alaska Region
654 West Third Avenue
Anchorage, AK 99501
907-271 2441
Serves: Alaska
---
National Atlas of the United States
Easy to use, map like view of natural and socio-cultural landscapes
http://www.nationalatlas.gov
---
National Foundation for Jewish Culture
---
National Havurah Fellowship
---
National Museum of American Jewish History
This is a six story building, located across the street from Independence Mall in downtown Philadelphia, helping visitors seek out the Jewish History starting with the first Jews who arrived in New Amsterdam or helped settle Charleston and who were looking to escaped prejudice, tyranny, or poverty and create opportunity for themselves and their families... and most importantly they were seeking freedom
http://www.NMAJH.org
---
National Museum of American Jewish Military History
---
National Public Radio (NPR)
www.npr.org

National Sound Archives Digitations Project
at the Jewish National and University Library
(songs and readings from a variety of Jewish communities and languages)
http://jnul.huji.ac.il/
---
Naturalization Records See Emigration)
There are exceptions to the rule that an immigrant must be a "legal resident" of the US for at least 6 years before he/she becomes eligible to apply for citizenship. Immigrants who fall in certain categories (i.e. those who are married to US citizens) may apply after only a 3 year residency.
---
Nerdworld Genealogy Page
A commercial link site
http://www.nerdworld.com/users/dstein/nw192.html
---
New England Historic Genealogical Society (NEHGS)
The New England Historic Genealogical Society (NEHGS) announced that, together with the Jewish Cemetery Association of Massachusetts (JCAM), and the American Jewish Historical Society of New England (AJHSNE) have made available online access to a growing database that currently includes 13 Massachusetts Jewish cemeteries, with approximately 5,000 records. More records are being added weekly until all 106 JCAM cemeteries, which include more than 100,000 total records, are online. The names in this extensive database cover the years 1844 to the present, and, when completed, will offer access to more than 100,000 names of Jewish Americans buried in Massachusetts
http://www.AmericanAncestors.org

The American Jewish Historical site
http://www.ajhsboston.org
The Jewish Cemeteries Association of Massachusetts
http://www.jcam.org/

http://www.geneapress.com/
---
Newspapers Around The World including South America
http://en.wikipedia.org/wiki/List_of_newspapers_in_South_America
---
Newspaper Clippings and Fragile Documents
Documents don't last forever so it is important that you follow these steps to insure that old newspaper clippings and documents last as long as possible.

Use 100 percent cotton gloves to keep finger oils off documents and photographs

Use an acid-free ink pen to mark the backs of photographs

To repair books and mount artwork for framing, use self-adhesive linen cloth tape

Use transparent mending tissue (non-yellowing, acid-free, pressure-sensitive, archival-mending) to restore documents.

Never laminate old newspapers or other documents as the plastics in laminates can get sticky and discolored if the items are stored where the document gets too hot, or they can get brittle if your storage space is too cold.

Vendors of Archival Supplies

Gaylord Brothers
Should you be a librarian, you would know of this library supplies and Archival products catalog company - trusted for their quality by many libraries and serious preservationists of genealogical material.
http://www.gaylord.com/

Light Impressions
Offers similar items
http://www.lightimpressionsdirect.com/
---
New York Public Library alternative
Books
---
"For those in the New York Metropolitan area who find the New York Public Library lacking standard Jewish Genealogical reference volumes, may I recommend the NJ State Library in Trenton? It has on open shelves both editions of
"Where Once we Walked", all three Beider volumes, Malcolm Stern's major works on "American Jewish Families", several Rosenstein's including "The Unbroken Chain" (both editions), three volumes of the Auschwitz death books, the recent edition of Estelle Guzik's "Genealogical Resources in the NY Metropolitan area", as well as many other standard works. "
---
"There is also a large collection of CD Rom's including about 70 of the
World Family Tree disks and computers which are usually unoccupied. The NJ State Library is close to the NJ State Archives which is the place to go to look up Births, Marriages and Deaths. The staff there is very helpful and welcomes visitors." From a posting by Arthur Sugerman Lawrenceville, NJ
sugerman@comcast.net
---
NFTY Alumni
http://www.nfty.org/alumni/index.cfm?
---
Occupations and Business Terminology
Dry Goods - textiles or ready-to-wear clothing usually sold in stores.
---
Official U.S. Bureau Mapping
Here is an excellent site provided by the U.S. Census Bureau that lets you find any geographic location in the United States.
http://tiger.census.gov/cgi-bin/mapbrowse-tbl/
---
On-Line Resource
I found another great search site - though it is a fee based site, it does provide a great service. Images of every tombstone in the following Jewish Cemeteries: Saratoga Springs, NY: Sharei Tephilah on Weibel St. Springfield, MA: Bnei Israel Anshei Sfard, Kesser Israel, and City of Homes Assn. They are all located on Wilbraham Ave. Utica, NY: Jonathan's lodge, House of Jacob, House of Israel, Tzvi Jacob, Beth El, all located on Woods Rd. Montreal, Canada: Baron De Hirsch on Savane St. - 20,000 records and images, about a quarter of the entire Cemetery.


Declaration of Intention Documents
Contains detailed information about immigrants who applied for US Citizenship, have been added to the database. High-resolution images of each document can be viewed online. The following 11,000 records have been added recently: Jewish documents from: Circuit Court District of MA (Boston area) 1906-1910 Kings County (Brooklyn) NY 1906-1910 Oneida County (Utica area) NY 1906-1949 Onondaga County (Syracuse area) NY 1906-1930 Saratoga County NY 1906-1930
http://www.fold3.com/document/13872357/

Name searches are free
Full access requires membership, with special rates for Societies and Libraries.
http://www.jewishdata.com
---
One Great Family
We find your family tree for you in the work submitted by others linked into the world's largest collaborative online family tree
http://www.onegreatfamily.com/Home.aspx?PID=63490&gclid=CMPBzMfExbQCFQhyQgodZQYAQQ
---
Organizing Genealogical Materials
In the birth, death, etc. columns, give each folder a number where the information can be found. The 'other' column lists folders or pages where other information about the person can be found i.e. signature of a parent on the child's birth certificate, or parent's name on a death certificate. You could also include the page numbers for other kinds of documents i.e. citizenship papers, ship information, etc. Some pages are referenced by many people i.e. as a census record might be, or a birth certificate may have several witness signatures who are also relatives that you may want to reference in 'other' for that person.

Note: if you remove a page, be sure to write the folder number in a corner so that you can return the page back to the same folder. As you add more data, just write in the number of the folder where you are putting it in the proper column and once in a while print out a new copy.
---
Orphanage Information
The Jewish Child Care Association has been serving children and families since 1822. They may have available records for:
Hebrew Benevolent & Orphan Asylum Society; Hebrew Sheltering Guardian Society; Home for Hebrew Infants; Fellowship House; Jewish children's Clearing Bureau; Brooklyn Hebrew Orphan Asylum; Girls Club of Brooklyn; Children's Day and Night Shelter; Wayside Day Nursery; Childville; Children's Service Bureau; Jewish Youth Services of Brooklyn; Hebrew National Orphan Home (opened in 1919 in Yonkers, NY); Hebrew Orphan Asylum, merged with the above about 1945 and became Hartman-Homecrest; Israel Orphan Asylum; Gustav Hartman Home; Daughters o Zion Hebrew Day Nursery.
For information on the Hebrew National Orphan Home orphanage and how to obtain records and listing all the orphanages and other institutions under their care with information and histories for accessing records, and over 200 URL links to sites containing: Jewish Genealogy and Archives/Records and Holdings Page: Information on the United Hebrew Charities Holdings; Federal & State Census Page: 726 names and ages of children and adults residing in the New York City Foundling Hospital from the 1890 NYC Police Census - these names contain mostly NON-Jewish children and adults who were working there at time of census; US Jewish Orphanage Page: Orphanage Alumni Reunions Page; Jewish Genealogy Resources Page and other Genealogical Resources Pages. This site is awesome!
http://www.hnoh.com/

Jewish Child Care Association aka JCCA
120 Wall Street
New York, NY 10005
Attn: Leona M. Ferrer, Disclosure Coordinator
Tel: 1 212 425 3333
Fax: 1 212 425 9397
http://www.jccany.org/site/PageServer
Hebrew National Orphans Home Alumni Association
A database of Jewish Orphanages in the US of over 20 cities, 13 of which have detailed information including name of orphanage, history, dates, archive locations and alumni associations
http://www.hnoh.com/
---
ORT
http://www.ort.org/asp/default.asp
---
Orthodox - Cutting Beards and Hair
The torah forbids using:
1.) a razor on a man's face. This is a dispute amongst torah scholars re:
electric shavers, but mot permit and the vast majority of orthodox Jews
rely on that.
2.) In a separate verse it is stated, that you can not round off the corners of
one's head, this is why "payes" are left slightly longer and not cut down
to the skin, even with a scissors.
3.) For Kabalistic reasons some Jews do not cut their beards at all and let
their payes grow very long.
---
Orthodox Jewish Archives of Agudath Israel of America
84 William St.
New York, NY 10038
http://classify.oclc.org/classify2/ClassifyDemo?ident=fst00588294
http://www.worldcat.org/title/checklist-of-jewish-materials-in-archives-of-agudath-israel-of-america/oclc/012669707
---
Pages of Testimony
They are a dynamic database that is constantly being added to and updated. A posting by Zvi Bernhardt of Yad Vashem on the JewishGen site on 11/22/02 offers an excellent response and explanation of what to anticipate in using these pages. Assistance is offered by Email: names.research@yadvashem.org.il

Yad Vashem in Jerusalem at the Hall of Names has computerized their (3) millions of testimonies and you can display the testimony on the computer's screen and also print it for NIS 2 (about 43 US cents). It is online. One of the search options is to search by the surname of the person who have filled the testimony.
To submit a Page of Testimony, there is a link on the left portion of the screen from the Basic Search page. Click the words "Submit Additional Names."
http://www.yadvashem.org/lwp/workplace/IY_HON_Welcome.
http://www.yad-vashem.org.il/remembrance/names/hall_of_names.html

http://www.jafi.org.il/education/noar/sites/yad.htm

http://names.yadvashem.org/wps/portal/!ut/p/_s.7_0_A/7_0_9E
---
Pale of Settlement
http://avotaynu.com

This site shows the real extent of the Pale and includes the district centers with the names they bore around 1900.
http://www.users.voicenet.com/~cherlin/Cherlin/Maps/pale.html

Other map sites are:
Levanda Index
http://mapcarta.com/13751932

Pale of Settlement Population Statistics published in 1865
http://www.jewishvirtuallibrary.org/jsource/judaica/ejud_0002_0015_0_15340.html

The Russian Pale Past and Present Jurisdictions

From the year 1880 until 1924, over one-third of Eastern European Jews left their shtetls and emigrated to other countries - over 90 percent to the U.S. About 75 percent came from the Russian Pale of Settlement, an area in which Jews were confined to by Russian law. Fifteen western came from provinces of European Russia and the ten provinces of Congress Poland. Eighteen percent of these Jewish immigrants came from the Austria-Hungary regions of Galicia, Bukovina and Hungary and about 4% left Romania.

Russian Pale 1835 - 1917
http://vladimirets.org/pale_of_settlement.htm

Eastern Europe since 1991
http://faculty.unlv.edu/pwerth/464.html

Guberniya (Province) Capital City - City Name - Country

Bessarabia
Kishinev
Kishinev
Moldova

Chernigov
Chernigov
Chernigov
Ukraine

Cherson
Cherson
Kherson
Ukraine

Grodne
Grodne
Grodno
Belarus

Kelts (CP)
Kelts
Kielce
Poland

Kiev
Kiev
Kiyev
Ukraine

Kolesh (CP)
Kolesh
Kalisz
Poland

Kovne
Kovne
Kaunas
Lithuania

Lomze (CP)
Lomze
Lomza
Poland

Lublin
(CP)
Lublin
Poland

Minsk
Minsk
Minsk
Belarus

Mohilev
Mohilev
Mogilev
Belarus

Pietrkov (CP)
Pietrkov
Piotrkow
Poland

Plotzk (CP)
Plotzk
Plock
Poland

Podalia
Kamenets-Podolsk
Podolia
Ukraine

Poltave
Poltave
Poltava
Ukraine

Rudem (CP)
Rudem
Radom
Poland

Shedlitz (CP)
Shedlitz
Siedice
Poland

Suvalk (CP)
Suvalk
Suwalki
Poland

Taurida
Simferopol
Simferopol
Ukraine

Varshe (CP)
Warsaw
Warszawa
Poland
---
Paper Roots
http://people.ne.mediaone.net/ehwoodward/paperroots.html
---
Patronymic
A name derived from that of the father. Example: in a typical Russian name "Mikhail Sergeievich Gorbachev" the second name is a patronymic: it means "son of Sergei", and signifies that this man's father's first name was Sergei. Many Jewish family names originated as patronymics: for example my family name was originally Israelovici, and became my great-grandfather's last name because his father's firs name was Israel. This was quite typical in Romania, where the modern-style family name was not universally adopted until late in the 19th century. From a posting to soc.genealogy.jewish on November 18,2002 by Robert Israel israel@math.ubc.ca
---
Pay per View
Has millions of records for any type of material cataloged in a special library dating back to the 11th century
http://www.lib.muohio.edu/catalogs/worldcat.html
---
PBS - Public Television Service

Has a web page that offers information about a program series entitled Ancestors, along with downloadable Charts and Forms for personal use; and a genealogical resource guide. Additionally, at this site you will find, Tips and Tricks, other genealogical links, series overview, questions about ancestors, and a broadcast schedule
http://www.pbs.org/kbyu/ancestors/
---
Pharmacy Directories
Directories of pharmacists, contact your state's Department of Regulation and/or the State Archives.
http://www.dmoz.org/Health/Pharmacy/Directories/
---
Philatelic Societies
If you are, or were a stamp collector, than you know that stamps sometimes can tell an interesting story. This site has many links to many countries around the world
http://prz.ginsburgs.org/links/index.html
---
Photography (Note: See also Cemetery above)
Carl Mautz, (a commercial site)
Publishes photography books, buys and sells vintage photographs, and supplies photo collectors with archival quality acid-free polypropylene sleeves. If you are looking for vintage photographs from the mid-19th to mid-20th centuries, books on photography and photo-history, or archival sleeves for storing your vintage photographs, this is a good place to look
http://www.carlmautz.com/

Digital Photographic Restoration
Creating limited custom photographic restorations, damaged photographs can be restored via unique digital techniques
http://www.town-local.net/index2.html

http://www.lilacdigital.com/
Facial Recognition and Ancestor Photos
http://blog.dearmyrtle.com/2013/01/webinar-facial-recognition-and-ancestor.html
Just Black & White is a photo lab that specializes in photographic restorations for genealogists, museums and photographic enhancements for genealogists. We are specialists at copying and enhancing faded salt and albumen prints as well as daguerreotypes, tintypes, ambrotypes or any other types. We are one of the only labs in the United States that can provide copies of your faded originals and make them look almost brand new
http://www.justblackandwhite.com/

Photographic Handling
For long term storage, do not use clear vinyl pockets as they contain a plasticizer that could create problems to old photographs. Polypropylene sheet folders are best type of use, offering pre- punched holes and photograph size pockets. These pocket folders are available at most photo shops.

Photo Search
A searchable database containing thousands of identified photos as well as mystery photos for genealogy enthusiasts looking for long-lost relatives. There are more than 9,341 surnames representing more than 21,551 records that have added to the database available to those tracing their roots.
http://deadfred.com/

Photo Studios
"Many European photographic studios offered articles of clothing that the customer could borrow to wear during the taking of photographs. A working man without a suitable coat might wear a more formal dress coat for the purpose of the photograph. The studio also might offer the ladies a few blouses or dresses. Photographers in the 'old' days had methods and tools for creating environments with backdrops, props and furniture, as well as costumes, makeup and wigs. Occasionally, a paintbrush or pencil were used to enhance or modify the photograph, but this was less common, as it required artistic skills and was costly. From a posting my Marlene Bishow mlbishow@minspring.com

Photographing a Tombstone
Have the sun is at your back when taking a photo and include all of the written words in the viewfinder. While at the gravesite, you should also photograph other stones surrounding your ancestors as there could be a connection that you may not be aware of, at the time. You just never know! While visiting the cemetery site, choose a cool day, bringing drinks and snacks along, with possibly either a fly swatter or a bug repellant. Cover your legs and arms, if possible, and wear a hat.

When you find the writing hard to read, perhaps because of weathering, I have used talcum powder spread into the lettering which helps make the lettering readable while taking photos.

"Photohistory 19th Century Photography"
Authored by Andrew J. Morris - History of Photography, Types of Photographs, Dating Card Mounted Portraits, Photography and Genealogy
http://sydaby.eget.net/swe/emi_ref.htm
---
Politicians
This is a database of politicians including U S Congressmen and State Legislators primarily. The list includes usually, their political office, dates and places of birth and death, and the cemetery where buried. The list is arranged chronologically, and is a sub-listing of thousands of pol8iiticians in the master list which includes all religions.
http://politicalgraveyard.com/plalphal.html
---
Portals
There is much more to surfing the web and these Portal sites offer a great deal of information and links:

About
Lots of information
http://genealogy.about.com/

CyberJew
http://www.mjsu.org/

Digital Genizah
A Jewish Internet Source
http://www.uscj.org/metny/middletown/midrash.htm

eJewish.info
A new initiative by the Board of Governors of the Jewish Agency. The main purpose is to establish a shared market directory for Jewish information, products and services - an excellent resource
http://www.eJewish.info
Haruth
Lots of links by Harry Leichter's Jewish Genealogy Link Directory
http://www.haruth.com/JewishIndex.html

Infoplease.com
Offering a Almanac, Atlas, Dictionary and Encyclopedia
http://www.infoplease.com/

Jewish.Community
http://jewish.com

Jewish and Hebrew Email: Discussion Groups
there's plenty here to keep you busy including Hebrew Computing, Hebrew Translating etc.
http://www.avotaynu.com/wwwsites.html

Jewish Exchange
Books, music, software, movies
http://www.thejewishexchange.com/

Jewish Feminist
http://jew-feminist-resources.com

Jewish History
http://www.jewish-history.com/Default.htm

www.aish.com/literacy/jewishhistory/

Jewish Information Central
http://www.jewishportal.info/

Jewish Learning.com
http://www.myjewishlearning.com/index.htm

Jewish Link
Connecting the Jewish cyberspace world with everything Jewish
http://www.jewishlink.net
Jewish Magazine
www.jewishmag.co.il

JewishNetwork.com
List your upcoming events and let the Jewish community know about the great things you are doing. The listing is free.
http://www.JewishNetwork.com
JewishUniverse.net
www.JewishUniverse.net

Jewish World Review
http://www.jewishworldreview.com

jholidays
http://www.jholidays.org/

My Cinnamon Toast
A huge index of links to genealogy web sites and databases, classified by surname and by region
http://www.mycinnamontoast.com/

Over Three Hundred Jewish Links
http://www.chebucto.ns.ca/~ab522/jewish.html

Shamash
A Jewish portal site
http://shamash.org

ShtetlGenealogy
http://www.ibiblio.org/yiddish/roots.html/

The Peace Encyclopedia
the first internet experiments in therapy for the Jewish People.
http://www.oup.com/us/catalog/general/subject/Reference/?view=usa&ci=9780195334685

Virtual Jerusalem
http://www.virtualjerusalem.com/

Yizkor.org
Creates a free initiative that permits a family administrator to capture the history and impact of a loved one. It includes a biography, timeline, photos, videos, family tree and funeral information.
http://www.yizkor.org/

Zipple
http://www.zipple.com/
---
Portrait Database
A viewable database of portraits that will, over time, contain an image and information describing every known portrait of an American Jew painted before 1865.
http://www.ajhs.org/research/loeb/
---
Postage
Postage Tip: Consider buying International Postal Coupons, available at all Post Offices, when sending mail to a foreign country. Because wages are not equal to Western country averages, the recipient will be able to respond much faster and with more assurance that they will respond, if you provide the cost of the postage. Do not send cash or checks. In a number of countries, postal workers have been known to open up envelopes that have been mailed from the US and some other countries. Finding cash is the main objective and reason for this act. Don't send cash!

Postage Info From Around The World
The world address Postal Information Service delivers links to more than 40 postal authorities and Postcodes research tools that are useful in genealogy
http://postinfo.net/

http://postinfo.net/links/PostInfo_forums/
offers postal tips by country.

Postal Service Domestic Calculator
This site offers information on postal regulations for U.S. Mail Service
http://postcalc.usps.gov/
---
Prisons, Prisoners & Outlaws
http://www.cyndislist.com/myths.htm
---
ProQuest Database
Some public libraries subscribe to this database. Their subscription cost for the year at present is about $2,000 and will be going up to $5,000 shortly, if not already. Point being is to get your library to subscribe.
http://proquest.com
---
Public Access to Court Electronic Records (PACER)
An electronic public access service that allows users to obtain case and docket information from Federal Appellate, District and Bankruptcy courts, and from the U.S. Party/Case Index. Currently most courts are available on the Internet.

Links to these courts are provided from this web site. There is a charge to use this service.

Bankruptcies
http://pibuzz.com/

Criminal Records
http://pibuzz.com

http://www.blackbookonline.info/

U.S. Party/Case Index
http://pacer.uspci.uscourts.gov/
---
Public Records
Provides instant access to more than 10 billion public records including criminal records, birth and death records, marriage and divorce records and real estate records in any State in the US
http://www.publicrecords.com/

Criminal Records
A database of more than 50,000,000 criminal files. There is a fee for access
http://criminalsearches.com/?gclid=CIH95KCg2pgCFRIcawodsHGJcw
"Dirtsearch.org
Research anyone on-line for free
http://www.dirtsearch.org
---
Rabbis
Ask The Rabbis just about any question you can think of relating to Judaism
http://www.virtualjerusalem.com/

Rabbinic Genealogy Special Interest Group (RavSIG)
A special interest group for rabbinical family researchers on JewishGen. More than 300 resources for rabbinic genealogical research are listed in categories including bio-bibliographical dictionaries; Chassidic rabbis; biographies; family genealogies; Sephardi and Mizrahi resources; regions and countries; periodicals; audiotapes and CDs. Indexes by author and by names of rabbis found in the bibliography are provided
http://www.jewishgen.org/Rabbinic/infofiles/biblio.htm

http://www.jewishgen.org/rabbinic/journal/ashkenazic.htm

The Rav-SIG Online Journal has published articles on the Kassin Rabbinic Dynasty and the Labaton Rabbinic Dynasty. It has also published
"The Term "Sephardic Jew" - an essay;

"Sephardic Rabbis Impact Halachah Yoshiyahu Pinto",

"Shmuel Vital, Yosef ibn Zalach, Yosef Caro and Rabbi Murad Maslaton",

"A Great Leader Rabbi for the Ahi Ezer community in Brooklyn, New York and Damascus".
http://www.jewishgen.org/Rabbinic/journal/fathers.htm

Indexes to Meorei Galicia (Encyclopedia of Galician Sages) with two indexes is on-line and includes 1,362 surnames and 324 cities, towns and shtetls found in Indexes to Meorei Galicia. The indexes may be accessed from the Rav-SIG home page, in the 'What's New Section:
http://www.jewishgen.org/Rabbinic
or directly at:
http://www.jewishgen.org/Rabbinic/databases/mgalicia.htm

http://www.jewishgen.org/Rabbinic/databases/mgalicia_names.htm

---
Books
"Meorei Galicia: Encyclopedia Lekhakhmei Galicia"
(Encyclopedia of Galician Sages)
A five volume bio-bibliographical work containing extensively detailed genealogies of Meorei Galicia: Encyclopedia Lekhakhmei Galicia (Encyclopedia of Galician Sages) is a five volume bio-bibliographical work containing extensively detailed genealogies of

The author, Rabbi Meir Wunder, is chairman of the Institute for the Commemoration of Galician Jewry. The Institute's main achievement is the published five volume Meorei Galicia. See also my Galicia page.
---
Random Acts of Kindness
Here is a site that offers the FREE services of amateur genealogists, as well as those in the know on various forms, visits to local cemeteries or court houses within the city or area they live in. Most states are covered and, some foreign countries. Although free, you are expected to return the favor of a localized lookup in the future. The originator passed away and this great work is being handled by others.
http://raogk.wikia.com/wiki/Random_Acts_of_Genealogical_Kindness_Wiki
---
Reconstructionist Rabbinical College
---
Repeat Performance
Offers audio/video recordings of past genealogy conferences, among other items of possible personal interest
http://www.imdb.com/title/tt0039761/
---
Research
August 31, 2012 –Findmypast.com, an international leader in online family history research, announced the expansion of its U.S. records to include World War I Draft cards and outgoing passenger lists from the UK to United States, among others
http://blog.eogn.com/eastmans_online_genealogy/2012/08/findmypastcom-expands-us-records-collection.html
---
Research Foundation For Jewish Immigration
The Archives
570 Seventh Avenue
New York, NY 10018
The Foundation is at the same address but is in Room 1106.
United States - Jewish history - Bibliography
Germany - Emigration and immigration
United States - Jewish history - Sources
Germany - Jewish history - Sources
Germany - Jewish history - Bibliography
United States - Emigration and immigration
Jews, German - United States - History
Refugees, Jewish - United States
---
Reunion Information
A cousin, Phyllis Harris, sent me the following piece just before we had our Soloski Family Reunion in Minneapolis in 1991.
The Family Reunion
The family reunion is an event that punctuates and dramatizes the flow of our lives.
Children are born, they grow up.
Our own parents pass on, friends die.
It is growing late, it is years since we began.
And we hardly remember growing older!
At the family reunion we look from the oldest member,
Who may not be present next time,
To the youngest, who were not here last time.

We suddenly glimpse our lives
As a trajectory in time,
Beginning at one point and ending at another.
Our life is an arc, linking these points
To a larger network of interconnecting arcs.
Life is not only a series of experiences:
It is a whole - real, objective, and unique.
Life is a process of tracing on sand.
With some patterns deeper, larger and more beautiful.
Yet the wind and water ultimately wash over all.
By the same process, time constantly erases its own surface
While forming a deeper structure we never see.
It is as if our disappearing lives are set in stone.
For beneath the sand there is rock
Constantly being shaped by our lives - by our tracings in sand.
At the family reunion the great chain of generations
Threads its way to the present moment,
Linking the old to the young, the dead to the unborn.
It contains - and is contained - by our own life.
As human beings, we are born into a family.
We live without and within it; we color it and share it,
We bring to the family our gifts, our acts, our children,
Shaping it with all the days of our lives -
And even with our inevitable passage into eternal life.
---
Minutiae Software offers a software solution for planning and coordinating high school, college, family, company, etc. reunions. You can download a free working demo. Mention my name should you buy the software.
http://minutiaesoftware.com/

For more information contact them at mail@minutiaesoftware.com
---
Reverse Lookups
---
Romaniote Jews
For more information about this minority of Jews go to my Greek web page.
---
Roosevelt, Theodore
Teddy began his career holding many of the anti-Jewish sentiments common to his social class. His prejudices gradually crumbled as he came into direct contact with Jews during his terms as New York City Police Commissioner and Governor of the state. Perhaps even more influential in this process were the high moral character and courageous actions of seventeen Jewish Rough riders who served with him during the Spanish-American War. When he became President in 1901, he appointed the first Jew, Oscar S. Straus, to serve in a President's Cabinet.
http://www.nobelprize.org/nobel_prizes/peace/laureates/1906/roosevelt-bio.html
---
RootsWeb
The oldest and largest genealogy community on the Internet
provides thousands of links to genealogical searches. This site includes information and links to getting started; GenSeeker (Web Sites) Multiple Search engine link; Soundex Converter; Obituary Daily Times link; Message Boards and more
http://www.rootsweb.com/
Mailing List to most genealogy Mailing Lists
http://lists.rootsweb.com/
---
Routes Traveled From Europe
Thank God that they were willing to give up what little they had in the 'Old Country' and face the trials they had to endure to leave the old country for a 'better life'.

As I learn, from various postings on the Internet, I will be adding various methods and ways our ancestors found that lead them to their new life ... our lives!

Russia - via Odessa

Poland to Warsaw by train and then to Trieste where they boarded a boat
---
Russian Web site
This site was offered as a site that has a lot of information, by a visitor to my site, however, it is in Russian
http://www.genealogia.ru
---
Samaritans
An in depth article about these people, by Judith Fein, appears in the April 2005 issue of Hadassah Magazine. The Samaritans claim that they are descendants of the tribes of Menassah, Ephraim and Levi.
http://en.wikipedia.org/wiki/Samaritan
---
Sandborn Fire Insurance Maps
Another useful database I found at my local library is the CD-ROM version of the Sandborn fire insurance maps. They are also a ProQuest product, but I'm not sure how widely available they may be. The Minneapolis Public Library has a set for many towns in Minnesota. They can be accessed in the library, of course, and by remote users, but only if their card is registered with the Minneapolis system.

The maps show a neighborhood in great detail, with the outlines of the buildings and the street addresses for each one. Many of the commercial sites are also identified. Several years ago, my father went through the Minneapolis City Directories from 1903-1919 and listed the addresses where his father's cousins lived. That neighborhood no longer exists; it's been replaced by freeway interchanges and the Metrodome, but thanks to the maps, I have a good idea of what it was like then. I've taken Dad's list and plotted the locations on a map. It's interesting to see how some of the families moved on to "better" neighborhoods as they became more established (or had more family members working.) From a posting by Carol Gurstelle Roseville, MN cgurstelle@attbi.com
http://www.loc.gov/rr/geogmap/sanborn/
---
Sandek
The person who holds the baby during the circumcision.
It was (and is) a post of honor. Often a relative (grandfather) of the baby.
http://www.ebris.com/bris_stuff_sandek.html
---
Search Engines
The Web isn't all play. Though not the answer to everything, the Web can cut down research time. Essentially, a search engine is a type of software that creates indexes of databases or Web sites based on content. When you submit a search term or word, it goes out and 'reads' its indexes and returns applicable results. Think about it, the Web has an estimated 800 million plus searchable pages; it takes more than six months for a new page to show up on a search engine listing, and even the best search engines only searches one sixth of the Internet's pages.

The ultimate in going back in time is to find Archives.org. With this site you can go way back to the good old days of Web surfing (circa 1996) with the WayBack Machine
http://archive.org

At this site, you just enter a favorite URL into the WayBack Machine address box and click your way down memory lane. You can even type in http://jewishwebindex.com and you can see how far my web site has come since August, 2000
http://archive.org/

The BIG Ten
Links to the best resources and information about each engine and directory listed, including how to get started, advanced techniques, tips and tricks and more at
http://websearch.about.com/cs/thebigten/
Court Records
Most court information is public record. The National Center for State Courts provides judicial branch links for each state. If you receive a password request, ignore and just cancel. The home page will come up.
http://www.ncsc.org
http://www.uscourts.gov/courtrecords
LinkedIn
Social media site provides insights into a person's lifestyle and choices
http://Linked.com
The National Sex Offender Public Website
Coordinated by the U.S. Department of Justice, it enables every citizen to search information from all 50 states, the District of Columbia, Puerto Rico, and Guam for the identity and location of known sex offenders.
http://www.nsopw.gov
SPOKEO
Search for a person by name, address, family, etc. A Commercial site
http://www.spokeo.com/

Tips in using Search Engines:
Most returns you receive from a search engine contain foreign language sites in addition to
English
. Unless you can read the particular language, you are best off to save time and ignore those particular sites.
The tilde ~ (that squiggly line that is on the upper left of the keyboard to the left of the number 1 key on some keyboards or to the left of enter being the caps version of the hash [#] key on others) is Google's newest operator. Now you can search not only for a particular keyword, but also for its synonyms. Indicate a search for both by placing the tilde sign (~) immediately in front of the keyword.
A search for ~genealogy provides results for genealogy, family history and family tree. A search for ~obits gives results including obits, obituaries, and death notices. Try a keyword with and without the tilde to note the variation in search results.
When searching for a name, the more information you have about a person, the better your searches will be. Knowing a middle name, date of birth and Social Security number will make it easier to find accurate information.
Searchable database (by town name) of archive documents for towns in Belarus, Lithuania, Poland, Moldova and Ukraine based upon the archival holdings of the foregoing countries.
http://www.routestoroots.com/resrch.html

800 go
http://www.800go.com

1 800 Search
http://www.1800ussearch.com

About.com
http://about.com

Aeiwi
An unusual web site. Use their built in search engine
http://www.aeiwi.com/

All The Web Search Engine
A remarkable resource and worth the visit
http://www.alltheweb.com

Alta Vista
Searches 350 million pages
http://www.altivista.com

Ask.com
The newest version of Ask.com has been dubbed "Ask3D" for its 3-paneled search results which represent the three stages of each search: type a query, review results, and click through to content. While other search engines tend to treat this process as a step-by-step undertaking, Ask3D is presenting all three steps on a single page, to align more closely with the way people actually search
www.ask.com
Big Book
http://www.bigbook.com

Britannica
Type in a keyword or two and you'll get a complete info file on the subject
http://www.britannica.com

ComNet
At this site, enter a topic for a web search plus local links of business directory services
http://www.comnet2000.com

Copernic2000
One of the best around. Uses ten selected search engines at one time. You are required to download a free program, but the download time is well worth it.
http://copernic.com

CyberDifference
A commercial multi-lingual search engine searching in Spanish, French, German, Portuguese, Italian, Japanese, Chinese, Korean
http://www.cyberdifference.com/

Database America
http://www.databaseamerica.com

Dog Pile
A multi-engine that scours the indexes of Yahoo!, Excite, Lycos and several others.
http://www.dogpile.com

Fact Monster
Offers definitions, details and figures
http://www.factmonster.com/

Fast Search
Searches 575 million pages
http://www.fast.no

Four 11
http://www.four11.com

Freeality
This is a mega site offering Search Engines; People Find; Email: & Reverse Lookups; Maps; Travel; Reference & Research and more
http://www.freeality.com/findet.htm

Genealogy Portal
Features eight separate search engines to assist you in researching your family history.
http://www.genealogyportal.com/

GoTo (see Overture)

Google
Searches 575 million pages though the site claims to have partially-indexed more than 1 billion pages, so it may actually have the overall lead for search engines.*
http://www.google.com

Grub is an open source distributed search crawler platform. Users of Grub can download the peer-to-peer grub client software and let it run during computer's idle time. The client indexes the URLs and send them back to the main grub server in a highly compressed form. The collective crawl could then, in theory, be utilized by an indexing system, such as the one proposed at Wikia Search. Grub is able to quickly build a large snapshot by asking thousands of clients to crawl and analyze a small portion of the web each.
Hot Bot
Now owned by Lycos it is still an independent search engine
www.hotbot.com

Infobel
www.infobel.com

Info Space
Offers an International Email: Address Directory
http://infospace.com/

http://www.infospace.com/pla/mail.html

InvisibleWeb
Find people, business, email addresses, maps, genealogy links and more
http://www.invisibleweb.com/

iSleuth
http://www.isleuth.com/webs.html
iTools
Links to current edition of the CIA World Fact book
http://www.iTools.com/research-it

IXQuick
This search engine will search in Dansk, Deutsch, English, English UK, Espanol, Francais, Italiano, Nederlands, Norsk, Polski, Portuguese, Suomi, Svenska and Turkce
http://www.ixquick.com

jiskha
An educational site that provides instant answer services
http://www.jiskha.com

LeafSeek
A genealogy search engine. A new tool that helps you turn your genealogy historical record collections into searchable online directories. Combine multiple datasets of different types — such as birth, marriage, and military records — into one unified searchable website. Find inter-connections in your data that you never noticed before. With great features like built-in geo-spatial searches, pop-up Google Maps, Beider-Morse Phonetic Matching, name synonyms, and language localization, LeafSeek can help you turn your spreadsheets of names and dates into a full-featured genealogy search engine. It's designed for researchers and genealogy societies alike. And one more thing: LeafSeek is free and open source. No strings attached
http://www.leafseek.com/leafseek-in-action/
Lycos
A hybrid of directory and search engine
http://lycos.com

Navigator
Used by the New York times newsroom as a starting point for searching the Web.
http://www.nytimes.com/learning/general/navigator/index.html

Net Detective 2000
A commercial tool that allow you to find information on living people. Cost for the program is $25.00
http://www.collector-club.com/DET/members/102932/

News Library
Search any state for news articles
http://www.newsbank.com/
Northern Light
Searches 350 million pages
http://www.northernlight.com

Page Zoom
www.pageszoom.com (In French)

PepeSearch Portal
Works with 30 different languages and uses the Fast Search site at
http://www.pepesearch.com

Phrase Finder
Searches the meanings and origins of phrases, books
http://www.phrasefinder.co.uk/

Refdesk
A great source for Quick researches using over 300 sites
http://www.refdesk.com

Research Papers
Find a topic you want, then click the 'Ask elibrary' button at
www.researchpaper.com

Reunion
http://www.reunion.com

Reverse Lookup
http://www.refdesk.com

s9
A resource for searching biographies of nearly 30,000 notable men and women from ancient times to the present. It can be searched by birth years, death years, positions held, professions and achievements.
www.s9.com/biography

Search Systems
Provides links to 4,372 free databases as a public service by Pacific Information Resources
http://pac-info.com

Slider Search Engine
Offers a directory of over 2.5 million websites, ftp search, whole web search and a free Encyclopedia
http://www.slider.com

Switchboard
Find a person, business, maps, Email addresses
http://www.switchboard.com/

Teoma
Touts itself as being even better than Google
http://squirrelnet.com/search/Teoma.asp
Top Search Engines and Directories - Genealogy
http://www.academic-genealogy.com/topsearchenginesdirectories.htm

Vivisimo
A clustering search engine meaning you don't get lots of random hits
http://vivisimo.com/

Web Crawler
Now known as Overture
http://web.webcrawler.com/

Who Where
Offers an Email: address listing and can also be used to search for phone numbers and street addresses
http://www.whowhere.com

Wolfram|Alpha
Wolfram|Alpha's long-term goal is to make all systematic knowledge immediately computable and accessible to everyone. It aims to collect and curate all objective data; implement every known model, method, and algorithm; and make it possible to compute whatever can be computed about anything. Our goal is to build on the achievements of science and other systematizations of knowledge to provide a single source that can be relied on by everyone for definitive answers to factual queries. Wolfram|Alpha aims to bring expert-level knowledge and capabilities to the broadest possible range of people—spanning all professions and education levels.
Yahoo
Yahoo can limit a search to only URLs (web site addresses) if you know this trick. This trick is especially good if you only know part of the URL. Simply place u: in front of the keyword or keywords and then press Enter.
www.yahoo.com

Your Dictionary
Provides the most comprehensive and authoritative portal for language & language-related products and services with more than 1,800 dictionaries with more than 250 languages.
http://www.yourdictionary.com/about.html

http://www.recherche-genealogique.com/ (in French)
---
Shabbetai Zevi
The 17th century mystic who was exiled by the Ottoman sultan to Ulcinj (Montenegro), north of Albania. In 1676, he wrote to the head of the community in Berat, Albania asking that High Holiday prayer books be sent to him. Author Gershom Sholem wrote that Zevi died and was buried in Ulcinj.
http://www.jewishvirtuallibrary.org/jsource/biography/Zvi.html
http://www.jewishencyclopedia.com/articles/13480-shabbethai-zebi-b-mordecai
http://www.littman.co.uk/cat/halperin.html
---
Shtetl
The word comes from the German word "Stadt" meaning city with a diminutive ending, thus a shtetl is by definition, a small town, or even a village.
Alexander Sharon a.sharon@shaw.ca stated in a posting "Name shtetl is the direct Yiddish translation of Polish Miasteczko, which defines small town. Concept of shtetl was completely unknown in the Western Europe where Jews have been local town ghetto residents and could not become owners of the land and run the administrative affairs."

Shtetls were developed during the colonization period of the 16/17th centuries in the Poland/Lithuanian Commonwealth. In the colonization of the Commonwealth "Wild East" known as Kresy Jews have played an enormous role, probably exceeding role of the pioneers in colonization of the American West or Boertrekkers in Southern Africa.

Localities established by the Jewish colonists were different in nature from the traditional neighboring agricultural villages and farms since they have been offering many of amenities usually available only in a larger towns, such as: general and specialized shops, market place (Jews have usually reside in the buildings surrounding the Market Square), and trading/craftsmanship services.
http://www.hopesite.ca/rekindle/links/jculture.html
http://www.jewishgen.org/communities/
---
Shtetl Finder
If you know the name of your ancestral shtetl, this site, sponsored by JewishGen, will help you access the information that is now available
http://www.jewishgen.org/infofiles/shtetfnd.txt
---
Shtetl Foundation
The mission of the Shtetl Foundation is to document and celebrate the rich and vibrant Jewish History in Europe before its destruction during the Holocaust with the building of a full-size replica of a typical East-European Shtetl in Rishon Le-Zion, Israel
http://www.shtetlfoundation.org
---
Shtetl Life
"Net Captures Lost World of Shtetl", referred to Centropa and its project
"Witness to a Jewish Century".

Centropa is the Central Europe Center for Research and Documentation, and the project is described as unearthing invaluable records of once-thriving Jewish communities, the main source of information and photographs being elderly Jews. Centropa's activities are described at
http://www.centropa.org/mainpage/main.asp

http://www.wired.com/news/culture/0,1284,57204,00.html?tw=wn_ascii
---
ShtetLinks
A JewishGen web site that was developed to give genealogists who are interested in a particular shtetl in Belarus; Bessarabia; Latvia; Lithuania; Galicia; Moldova; Poland; Romania; Slovakia; Ukraine and elsewhere that Jews have lived in the past
http://www.shtetlinks.jewishgen.org/
---
ShtetlSeeker
"Perception that there were entirely "little Jewish places" or entirely "Jewish towns" is not entirely correct. Jewish people could constitute the majority of the shtetl population, but places were not "entirely Jewish".

Shtetl could be artificially 'subdivided' into the Jewish and Gentile 'suburbs', one can notice that often village had two names e.g. Velyky (Large) Shtetl and Maly (Little) Shtetl, Vysokie Shtetl (High, probably on top[ of a hill) and Niskie Shtetl (Lower, probably at hill's bottom). In larger towns, Jews used to reside in separate suburbs (Kazimierza Krakow, Naleki in Warszawa) or they were occupying certain parts of the street in the smaller town." From a posting by Alexander Sharon.

This site gives variant spellings of towns and villages, as well as map co-ordinates
http://www.jewishgen.org/ShtetlSeeker/loctown.htm
---
Slavophilia
A comprehensive guide to Internet resources on Russia and Central/Eastern Europe
http://www.slavophilia.com/
---
Smithsonian
Search the Smithsonian web, just type the keyword you want to search for into the input field.
http://www.si.edu/Museums
---
Social-Cultural Jewish Sites
http://shamash.org/lists/scjfaq/HTML/faq/20-05.html
---
Soundex
The 1880, 1900 and most of the 1910 censuses have Soundex indexes on microfilm, which are coded surname indexes based on the way a surname sounds, rather than how it is spelled. Soundex is a code that gives numeric values to most consonants in a surname. All vowels and some consonants are disregarded.

1 - B P F V 2 - C S KG J Q X Z 3 - D T 4 - L 5 M N 6 R
Disregard A E I O U W Y H

An on-line Soundex converter is available at
http://www.nara.gov/genealogy/soundex/

Soundex Coding Correction
Renee Steinig rsteinig@suffolk.lib.ny.us asks this question: "Have you had trouble finding a Soundex card for names containing the letters H or W? Renee goes on to answering this question in her posting dated March 9, 2003 which you can find in the JewGen archives
http://www.jewishgen.org/Jewishgen/DiscussionGroup.htm

scroll down to find the section headed Archives
---
Sources, Tips and Contact Information for Jewish Genealogy
---
Books
"Encyclopedia of the Holocaust"
Gutman, Israel, Editor and published in New York by MacMillan Publishing Company, 1990.
---
"The Encyclopedia of Jewish Genealogy"
Arthur Kurzweil and Miriam Weiner, editors. Published in Northvale, New Jersey and London by Jason Aronson Inc., 1991.
---
"Finding Our Fathers: A Guidebook to Jewish Genealogy"
Author Dan Rottenberg, published in Baltimore: Genealogical Publishing Company, Inc., 1986.
---
Spielberg (Steven) Jewish Film Archive of the Hebrew University
Located in Jerusalem the archive has inaugurated its Virtual Cinema Project. This is a must-see site! One hundred and twelve films have already been posted on the archive's site. Titles include Jewish Communities; the Holocaust; Pre-State Israel; Israel Since Statehood and the Hebrew University. You will be watching the films on your computer
http://www.spielbergfilmarchive.org.il
---
State Links
Welcome to the ultimate source of authentic and reliable information about the US States on the net. The links in this directory will guide you to the official sites of the states you are looking for.
http://www.123world.com/usstates/index.html

Also use my United States by States page for even more links and information
---
Synagogues
Portuguese Israelite Synagogue
http://www.synagogues360.org/gallery.php
Location: Belgium - Antwerp Year Built: 1913
Description: Located opposite Antwerp's diamond exchange, the Portuguese Synagogue was bombed by terrorists on October 20, 1981.
Most U.S. synagogues are Orthodox, according to a new American Jewish committee census. Of 3,727 synagogues throughout the United States, 40 percent belong to Orthodox congregations, the census stated, while 26 percent are Reform and 23 percent are Conservative. The other groups, including Reconstructionist and Secular Humanist, account for 3 percent or less of all synagogue affiliations, according to this 2001 survey. In a 1936 Census of Religious Bodies survey, 2,851 synagogues were counted at that time.

"There are quite a number of genealogical sources that may be obtained through accessing the records of current or former synagogues, aliyot being just one.
Here are just a few examples for newcomers to family research.

There may be an "offerings" book or card system to record the donation; memoriam boards with the names of relatives or prominent office bearers being commemorated; marriage applications (special forms giving background information on the parties being married) -- separately from the marriage registers themselves; letters to the secretary of the synagogue in connection with a family life event, etc.

Sometimes hidden away in the archives of some synagogues are copies of Ketubot (marriage contracts), lists of members names and addresses (sometimes with their names in Hebrew and the dates of yahzheits of family members), or other family information. There may just be a book recording the circumcisions performed by a former mohel (usually a surgeon).

Of course the treasure's details recorded in old accounts ledgers may be a treasure trove of information, especially for the period pre-1900. Most of the time, such records are normally inaccessible to the average family historian.

With a number of these suggestions, there are varying levels of difficulty regarding access. It usually is beneficial to be able to visit the synagogue in person, following sufficient notice.

So I would suggest to researchers, try to see if there have been listings made of the contents of synagogue archives, especially those with significant attachment to bygone generations." From a posting by Terry Newman
Ancient Synagogues
http://en.wikipedia.org/wiki/Category:Ancient_synagogues
Listed by Country
http://www.shemayisrael.co.il/synagogues/index.htm
Listed by State
http://www.jewishweb.com *
List of Synagogues by Affiliation
http://www.uscj.org/
http://synagoguescribes.com/blog/
Photos of Synagogues Around The World with Jewish Music
http://www.youtube.com/watch?v=HMjXFFhCUo8

Centro Primo Levi
http://www.j-italy.org/treasures/location/marches/pesaro/pesaro-cemetery
Synagogues 360
Synagogues360 brings you a unique visual and historical experience of synagogues across North America, Europe and Asia from small, remote villages to cosmopolitan cities. On our journey we have had the privilege not only of witnessing outstanding examples of synagogue architecture, but also hearing the stories of many of these synagogues and their communities from local residents and curators
http://www.synagogues360.org/
Synagogues by Cities in the US
http://shamash.org/trb/judaism.html#usenet
---
Synagogue Records
Everyone in a small, orthodox congregation knew each other and kept up on the news. Deaths? You didn't get a reminder of the Yahrzeit date from the synagogue, but gave it to them. Marriage records? A marriage was a contract between the two families, why would the synagogue need a record. Births? Boys got circumcised which was the Mohel's business; girls got named but why record it? Mohels might have kept a record for their own use, but maybe not - and who cared anyway, they weren't thinking bout genealogists. I have been involved in some synagogue records for genealogy. What is there is mostly the minutes of meetings about the new roof. There may be Sunday School class lists. There may be lists of paid memberships. But these are 20th century, large, American synagogues. The typical, small synagogue of the 19th century had much less.

What records do exist for defunct congregations are in some archives of the Jewish community, depending on the locality's decision. Some may be at places like the American Jewish Archives. European congregations (as a whole) were destroyed in great turmoil - their records were not sent to a central archive. From a posting by Sally Bruckheimer on July 02, 2002.
http://www.cjh.org/p/pdfs/USSynagogueRecords.pdf
---
Telephone Directory Sources
Web phone directories don't always have the latest phone number for a person. Some areas of the country have had several area code changes in the past few years. The base number may be correct, but is the area code?

Directory Assistance
Dial 800 FREE 411 as an alternative and it will get you directory assistance free by following the prompts. Works for phones or text messaging and it works for both residential and business listings throughout the U.S. Caveat. You will receive some advertising. Nothing is really free, you know.
http://www.directory-assistance.net/

An on-line resource
White Pages where you can find a person or business; find an area code; find a zip code; find Email: addresses and find a web site
http://www.whitepages.com/?site_id=15277&gclid=CNPJ4IGKj68CFcMbQgodOiDh0w

Golden Pages
Publishers of old Israeli telephone books
http://jewishyellow.com/news.html

http://sydaby.eget.net/swe/emi_ref.htm

World Wide Searchable Telephone Directories

http://www.infobel.be/infobel/infobelworld.html
http://www.phonebookoftheworld.com/

Yellow Pages
Available for many countries - the URL I list is for Romania
http://www.yellowpages.ro
---
Terraserver
Microsoft Terraserver contains digitized aerial photos and digitized topographical maps of the United States provided by the US Geological Survey.
http://terraserver-usa.com/
---
Time Line
Here is one of the neatest family tree enhancements to come along in time: a personalized timeline. You need only add any name and the time period you are interested in, and this site will print out a fascinating personalized page for you, based on the history between the start date and the ending date. There's more, and it is free at
http://www.ourtimelines.com/

Another Time Lines of History site which offers 'Days in History' - by country
http://timelines.ws/
---
Titanic
A list of passengers. Although the site is in French, the names can be easily read.
http://aftitanic.free.fr/passagers.php
MARKED FOR ETERNITY (Great Jewish story about the Titanic
April 2012 marks the 100th anniversary of the Titanic disaster. I never heard of a 'Jewish story' regarding the Titanic, thus when Mrs. Alyssa Hershkop in Beit Shemesh, Israel, insisted that she had a "great Jewish story" about the Titanic, I was skeptical. However, research and interviews with descendants of the passengers on that voyage proved her right. A remarkable episode with Jewish overtones did transpire on that fateful trip. The emotion roused by this story is truly of titanic proportions.

In 1910, Mr. Sam Aks of Turek, Poland, immigrated to England where he married Leah Rosen. They lived in London for a while after their wedding, and then decided to move to America where there were better business opportunities. They settled on moving to Norfolk, Virginia. By this time Leah was expecting their first child and her parents felt strongly that in her condition she should not make such an arduous trip across the ocean. So, it was decided that Sam would travel alone, set up a home in Norfolk and a few months after the child was born, Leah would come with the infant.

The newspapers and media at the time were ablaze with the news of the opulent, gigantic ocean liner, the Titanic, that was to make its historic maiden voyage from Southampton, England to New York City, in April of 1912. The White Star Line, the Flagship Company of the Titanic, confidently claimed that their luxury liner was safe, sturdy and majestic.

On April 10, Mrs. Leah Aks and her baby, with 912 other passengers, boarded the ship in Southampton, England, accompanied by fanfare and ceremony. Leah and her infant were in steerage, the third class cabin, with many other immigrants to America. The high society wealthy people were in the luxurious first class cabins. More passengers boarded at other ports before the Titanic crossed the ocean.

Four days later, shortly before midnight on April 14, as the ship was 95 miles south of the Grand Banks in Newfoundland, it sideswiped and crashed into an iceberg that towered a hundred feet over the deck. Twenty minutes later, after consulting with the ship's designer, Thomas Andrews, Captain Edward Smith realized that the ship would sink within two hours. Everyone on board would lose their lives unless they could get on lifeboats and be rescued by passing ships.

There were too few spaces in the lifeboats for everyone. Though there were 2200 passengers and crew on board, there was room for only 1178 on the lifeboats. More than a thousand people would die! The negligence of being unprepared for disaster is astounding. As the boat began tilting there was panic and pandemonium. The captain and crew ordered that women and children be saved first.

In the third class cabin, women were ordered to the front, men to the rear. Leah Aks held her son Frank Philip (Ephraim Fishel), in her arms and tried to get out onto the deck, but the gate in front of the cabin jammed and no one could get out. She stood pressed against the gate, screaming for help. A sailor saw her with her baby in her arms and reached over the gate to lift her and the child out, so that she could run to the deck where women and children were being placed in lifeboats. (Most of the people in the third class cabin could not get out and 75% of them drowned. The first class cabin fared better, as only 40% died)

Leah ran up to the deck with her child and waited by the railing, trying to get on line to be rescued. It was bitterly cold. People were shoving and pushing frantically trying to get onto lifeboats. Meanwhile down below, water poured thunderously through the gaping holes, flooding the bottom of the ship.

As Leah stood on the deck, one if the wealthiest women on board, Lady Madeleine Astor, saw her and the baby huddled against the cold. Lady Astor, who was expecting a child, removed her beautiful eight-foot shawl and gave it to Leah saying, "Here wrap your baby, it's so cold out here." Her teeth chattering, Leah thanked her profusely.

During this time, a man pushed onto a lifeboat that was about to be lowered into the water. When cabin stewards saw him, they forced him out of the boat, yelling that women and children were being rescued first. Somehow this man managed to get onto another lifeboat and once again the stewards saw him and forced him off the lifeboat, insisting that women and children had priority. Back on the deck, the man saw Leah standing there with her baby. He was enraged. His eyes wild as he stalked back and forth consumed by anger and frustration. In a moment of madness he ran towards Leah and screamed, "You think women are first! You think children are first! I'll show you," and he grabbed the infant from Leah's arms and threw him overboard!

Leah shrieked in horror and cried out for her child. Men on board lunged at this maniac but the deed was done. People were yelling and screaming, but now it was Leah's turn to get on a lifeboat. "I won't go without my baby," she cried. But the officers told her she must save her own life. There was no point in staying on the sinking ship. The women around her tried to console her, but Leah cried hysterically as she was placed on the lifeboat and lowered into the water. The lifeboats drifted for three hours until the Cunard liner, the Carpathian, rescued those who were fortunate enough to get off the Titanic. Only 705 were saved, 1523 people died.

Two days later, the grief-stricken Leah Aks was walking on the deck of the Carpathian when she saw a woman holding a child. The child lunged towards Leah. Leah screamed, "That's my baby!" The woman holding the child, Mrs. Elizabeth Ramell Nye, insisted, "No it's not. This child was entrusted to me!" (Others contend the woman was possibly Aryene del Carlo from Italy.) A wild argument ensued and Mrs. Nye claimed that while she was in the lifeboat, a child came flying into her waiting arms. To her that was a sign from Heaven that she had to care for the child the rest of her life. People took sides in the argument. Soon the captain of the Carpathian, Arthur H. Rostron, was called to decide the issue. Leah was crying hysterically while Mrs. Nye was insisting her position.

When Captain Rostron arrived and heard the points of the argument, he told both women to come with the child to his quarters where he could reflect and decide the matter (like Solomon). In the captain's quarters, 18-year-old Leah spoke firmly and with certainty, "I can prove this is my child. "I am Jewish and my son is circumcised!" In Europe at that time, only Jewish children were circumcised. When Captain Rostron saw that indeed this was true, 10-month-old Ephraim Fishel was reunited with his mother. Eventually the Carpathian brought all the survivors to New York.

Frank Philip Aks was raised in his rightful Jewish home. Eventually he married and had children and grandchildren. Frank passed away in 1991 at the age of 80. His wife, Marie, recently told me that as a youngster he would walk for miles on Shabbat to daven in the Orthodox shul in Norfolk, known as the Cumberland Street Shul.

After the traumatic events of the ill-fated journey, Leah was so grateful to Captain Rostron and his crew that years later she named her daughter Sarah Carpathian Aks. Incredibly there was confusion among the hospital secretaries and they recorded her name on her birth certificate as Sarah Titanic Aks!

When I told this story to Rabbi Dovid Cohen of Brooklyn, he showed me the following Midrash (Bereishis Rabbah 42:8 and 44:7). When God told Abraham to circumcise himself, Abraham consulted with three of his friends and confidants, Aner, Eshkol and Mamrei.

Aner said, "You are [nearly] 100 years old, will you now risk your life by inflicting such pain to yourself?" Eshkol said, "Would you dare [put such an indelible] mark on yourself [and thereby look obviously different] from all your enemies? [That alone could be life threatening.]" Mamrei was the only one who encouraged Abraham to have faith in God and follow His direction.

Said Rabbi Cohen: "Isn't it noteworthy, that the mark that Eshkol thought would bring scorn on Abraham and even endanger his life, was just the mark that reunited this child with his mother and saved him, so that he would be raised with his family as a Jewish child? Via aish.com, by Rabbi Paysach J. Krohn. Reprinted with permission from "Reflections of the Maggid." From an email from my North Minneapolis friend of many years, Paul Tab
---
Town Names
"Basically, the only thing consistent about any of our ancestral towns is its
latitude and longitude. Most of these communities were under several different sovereignties throughout their histories. Each time the sovereignty changed so did the name. Some times the change is small consisting of the same sound in the new language and sometimes the new King, Tsar, Prince etc. changed the name entirely. Furthermore, the Jews of the community almost always had their own pronunciation and spelling.

As an explanation of the above, one of my wife's ancestors came from the (now) Lithuanian shtetl of Eisiskes (current spelling) The Jews always called it Eishishok. However, Judy Baston, the Lithuanian SIG Moderator a couple of years ago downloaded the names of all the Jewish immigrants from this town on the Ellis Island Data Base. I took this list of 450 people and made up a listing of the way they spelled Eishishok. Their were 105 different spellings.

The city of L'viv (current spelling) in Ukraine has officially been Lemberg, Leopol, Lvov, and Lwow and probably others. See the wonderful book "Where Once We Walked" (Revised Edition) by Gary Mokotoff and Sally Ann Sack with Alexander Sharon which should be in your local library. From a posting by Joe Fibel
---
Translating Services - Languages page
Just in case you didn't think of it, contact a nearby university or college's foreign language department. They may offer to write letters and translate letters into English. A nominal fee is usually charged
If some or all of your ancestors came from non-English speaking countries, you will probably need to translate some documents sooner or later. By far, the best known online translation service is Google Translate. However, the results from this service can sometimes be humorous. You can't always trust Google Translate to be entirely accurate. The problem gets worse when it comes to archaic words, idioms, or technical terms.

Actually, any automatic, machine-generated translation is going to be equally poor or worse. Luckily, Google is not the only translation service on the Web. Other automated, machine-generated translations sites include Free Translation
http://www.freetranslation.com (offers allows copy-and-paste text to be translated or translation of an entire web page),
ParaLink
http://translation2.paralink.com/,

Reference.com
http://translate.reference.com/,

Babylon at
http://translation.babylon.com/
Information from Dick Eastman's Blog
http://blog.eogn.com/eastmans_online_genealogy/2013/04/-free-online-translation-services.html
---
Travel
There are many books available on travel - see Traveling Roots page
Distance Calculator

If you want to know how far it is from Los Angeles to Kiev (the answer is 6,305 miles or 10,147 km or 5,479 nautical miles, or for that matter from anywhere in the world to anywhere else, try this free service offered by Bali Online. Scroll down and select 'Distance Calculator'.

http://www.indo.com/

Travel Safety Abroad
Information on travel safety abroad in light of the current world situation as well as information on conversion to the Euro currency
http://travel.state.gov/
---
Tribe Finder
I didn't find anything for my maternal grandfather, but maybe you will have better luck.
http://www.shoreshim.org/en/tribefinder/TF_search.asp
---
UJC (United Jewish Communities)
---
Unclaimed Property Administrators
Has a list of unclaimed assets
http://www.unclaimed.org
---
Union of American Hebrew Congregations (Reform)
838 Fifth Ave.
New York, NY 10021
http://uahc.org/
---
Union of Orthodox Congregations
---
Unions
A possible source for historical information about individual labor unions in the U.S. is the
Labor-Management Document Center
New York State School of Industrial and Labor Relations
Cornell University
142 Ives Hall
Ithaca, NY 14853-3901
Phone: 607 255 3183
Fax: 607 255 9641
email: HRN1@Cornell.edu
http://doddcenter.uconn.edu/asc/collections/laborlinks.htm
---
The United Synagogue of Conservative Judaism
---
United Nations Treaty Collection
Treaty Collection - United Nations Treaty Collection - English and Francais
http://untreaty.un.org/
---
United States Legislative Branch
http://thomas.loc.gov/

http://www.hg.org/legislative.html
---
University and College Links
The majority of Universities and Colleges are now on-line. Use my search engine to find the one you are looking for their URL.

Harvard
http://www.haa.harvard.edu/

http://www.aad.harvard.edu/haa/html/contin01.html

Universities of the World
The ultimate source of authentic and reliable information about the universities of the world on the net. The links in this directory will guide you to the official sites of the universities you are looking for.
http://www.123world.com/universities/index.html

University of Berkley, California Library
http://sunsite2@berkeley.edu:8000/

University of California Library web site
http://www.melvyl.ucop.edu

Yearbook Searches
Joe Bott has a large collection of Yearbook images on his web site called Dead Freds Genealogy Photo Archive at
http://www.deadfred.com
---
University of Judaism
---
University of Texas
Check this site out as it offers so much
http://www.lib.utexas.edu

The Perry Castaneda Collection of Historical maps
http://www.lib.utexas.edu/maps/historical/index.html
---
United States (see also my United States Page)
http://www.infospace.com

http://www.switchboard.com

Information on obtaining Vital Records, maps, related links, Birth, Death, Marriage, Divorce records for all of the United States and the top 100 genealogy sites:
http://vitalrec.com/index.html
---
U.S. Citizenship and Immigration Services
U.S. Citizenship and Immigration Services (USCIS) has created a new and improved Genealogy website including a page called the "Genealogy Notebook" -- a gateway to the history of the service, research guidance, records requests and much more.
---
U.S. GeoGen Project
The goal of this project is to create a national network of county oriented pages listing locations of interest and hard to find places to the genealogist along with their geographical coordinates, so those researchers that follow can easily find the locations
http://geogen.org/welcome.htm
---
U.S. Married Woman's Act of 1922
http://www.nara.gov/genealogy/natural.html

Follow-up page re women:
http://www.nara.gov/publications/prologue/naturall.html
---
USGENWEB
---
USNET Newsgroup
SOC.GENEALOGY.JEWISH.
You need to cut and paste this address into the address bar of your browser

news:soc.genealogy.Jewish/
---
Vilna Gaon and his Family - Eliyahu's Branches
"The Gaon of Vilna". His surname is not Gaon - this is the title he was given in respect of his great scholarship (Gaon means "genius"). His full name was Rabbi Elyahu ben Shlomo Zalmen

The noted Israeli genealogist, Chaim Freedman, has created a web site devoted to
"Eliyahu's Branches: The Descendants of the Vilna Gaon and His Family". The site includes a Journal; Books; Microfiche and Maps
http://www.avotaynu.com/gaonbook.html
---
VitalChek Network
A commercial voice and fax network that helps a researcher obtain a certified copy of a birth, marriage and death certificates - as well as other vital records. The site also offers the information on obtaining a vital record from VitalChek's listing of participating agencies:
http://www.vitalchek.com/
---
War List (see also "Military" on this page)
A web site that offers information on Civics & Politics, Military History, Historical Personalities and includes the following war information, among others: Arab-Israeli Wars, Crimean War (1853-1856), Cuban revolution, French Wars of religion Iranian Revolution Revolutions of 1848, Romanian Revolution, Russian Revolution, Russ-Japanese Wars, Spanish American War, U.S. Civil War, War of 1812, WW I and WW II
http://dir.yahoo.com/arts/humanities/history/by_subject/military_history/wars/
---
Wars of the World

First German (Robert Frolich) to be captured by an American (Sgt. John Letzing) in World War I. The sergeant earned the French Croix de Guerre.
Billed as the 'ultimate source of authentic and reliable information about the Wars of the world on the net and in alphabetical order
http://123world.com/wars/
---
Weddings, Simchas and Celebrations
A wedding is a simple thing, according to Jewish Law. A bride accepts something worth more than a dime in today's currency from the groom and the groom speaks words of acquisition and consecration. The two actions are witnessed and then the marriage is consummated. The rest is just frosting on the cake, so to speak - the white gown, the veil, the chuppa, etc. are customs not mandated by any law.

A Jewish marriage requires an act of kinyan (that the bride be given - and that she accept - something of value from the groom). Sephardic and Oriental Jewish marriages still use coins whereas European Jews substituted rings for the coins of ancient times. an excellent article appeared as a "Special Supplement" to the American Jewish World newspaper of October 8, 2004 or the July 15, 2005 issue It was written by Marlena Thompson, a prolific freelance journalist and book reviewer.

http://www.google.com/search?q=cache:EFjPnlLBDF0J:www.jewishfamily.com/jc/lifecycle/wedding_customs_old.phtml+%22Marlena+Thompson%22&hl=en

Search then for Marlena Thompson

Aufruf (Reading the Torah)
Traditionally on the Sabbath prior to the wedding


Mikvah in Gerona, Spain
Photo taken by Ted Margulis
Mikvah
(ritual bath) - an act of spiritual purification. A 13th century Mikvah, which belonged to the medieval Crespin family, was discovered in the City of London in 2001 and has been reconstructed and on display at the Jewish Museum of London.
http://www.hadassahmagazine.org/site/apps/nlnet/content.aspx?c=twI6LmN7IzF&b=6696679&ct=11288891
Mayyim Hayyim Living Waters Community Mikvah
www.mayyimhayyim.org

Signing Ten'im and Ketubbah at the tisch
Takes place just prior to the wedding ceremony, with the bride and groom greeting their guests in separate rooms. At the tisch (table) two documents are signed before witnesses, the tena'im between the parents of the bride and groom and the Ketubbah, or marriage contract. The tena'im means literally the "conditions" of marriage and is a notarized legal contract that specifies the date and place of the proposed marriage and financial arrangement reached by the two families, including the dowry, any future financial support and the penalty for breaching the wedding contract. In some Sephardi communities (Italy, Holland, Greece, Bulgaria and Yugoslavia) the tena'im ins included within the Ketubbah text.

Bedeken
After signing the Ketubbah, the groom is escorted to the waiting bride. He veils her face to avoid repeating Jacob's famous mistake when he married Leah innstead of his beloved Rachel. In Yiddish it is called 'bedeken di kaleh' (veiling the bride).

Chuppa
Symbolizes the home that the couple will establish together.
Circling the groom - traditionally the bride circles the groom seven time at the chupa.

Breaking the glass
The groom breaks a glass under his right foot - the most recognizable element of the Jewish wedding but has limited religious significance.

Mizinke
One of the last dances of the wedding reception paying tribute to a mother who has brought her last daughter to the chuppa.
---
Wooden Synagogues

Talnoye, Ukraine Wooden Synagogue Before 1914
http://www.museumoffamilyhistory.com/ce/ek/jfs-01.htm
Among the many tragedies of the Holocaust was the fact that the wooden synagogues of Eastern Europe - some 1,000 structures - were systematically burned to the ground by the Germans as they conquered territories and murdered, or deported, the Jewish population. A few of these magnificent structures survived and a group has documented them, as well as the history of these synagogues, in a video tape that can be purchased through Avotaynu. The video includes photos of many of the famous wooden synagogues of the past and file footage of Jewish life before the Holocaust. It also documents a trip to Lithuania to film the few (abandoned) remaining wooden synagogues there. The narrator is Theodore Bikel. You can order the tape at
http://www.avotaynu.com/books/synagogues.htm
---
Workmen's Circle National Office
45 East 33rd Street
New York City, NY 10016
Tel: 212 889 6800 or 800 922 2558
Email: : wcfriends@aol.com

An outline of Landsmanshaftn and shtetl based Workmen's Circle archives are available at the AJHS
http://circle.org/
---
The World Fact book 2001
For detailed country listings and reference maps
http://www.odci.gov/cia/publications/factbook/fbhome.html
---
World Family Tree
This site claims to have 130,000,000 plus names and a guarantee of instant success. It is a commercial site but they do allow Free searches to see if your family tree is already on their site.
http://www.genealogy.com
---
World Jewish Congress
---
Worldwide Directories
http://www.teldir.com

http://www.infobel.be
---
WPA (Works Progress Administration)

Building highways in the 1930s. My father, during the depression, became a truck driver for the WPA in Minneapolis, after he had lost his upholstery shop
http://en.wikipedia.org/wiki/Works_Progress_Administration
Of all of Roosevelt's New Deal programs, the Works Progress Administration (WPA) is the most famous, because it affected so many people's lives. Roosevelt's vision of a work-relief program employed more than 8.5 million people. For an average salary of $41.57 a month, WPA employees built bridges, roads, public buildings, public parks and airports
http://www.pbs.org/wgbh/americanexperience/features/general-article/dustbowl-wpa/
---
Yad-Vashem
Yad-Vashem - means a memorial, located in Jerusalem at a place called the 'Mount of Remembrance, and stands as the memorial erected by the Jewish people to the victims of the Shoah. It celebrates it's Jubilee Year as of Rosh Hashanah 2003.

Yad Vashem is a vast complex of museums, unique outdoor monuments, exhibition halls along with a major archives, library and other resource centers extending over 45 acres.

It is a memorial to over 5,000 destroyed Jewish communities and more than one million murdered Jewish children. It is the official repository of the State of Israel for all materials relating to the Shoah and it holds over 55,000,000 pages of documentation on the Nazi crime of genocide against the Jewish people.

Yad Vashem has, and is, examining more than 3.2 million entries of Swiss Bank accounts, trying to identify and sort out the information they contain and identified 54,000 dormant accounts owned by Jews - a far cry from the mere 800 that the Swiss Banks had claimed to have been able to find. Over 4.3 million records of Holocaust victims have been completed and examined.

Yad Vashem at the Hall of Names has computerized their millions of testimonies and you can display the testimony on the computer's screen and also print it for NIS 2 (about 43 US cents). It will be soon on-line. One of the search options is to search by the surname of the person who have filled the testimony.

Construction began on a new, cutting-edge museum that will bring the story of the Holocaust to life. Yad Vashem is also the official site for honoring the 'Righteous Among The Nations" -- Gentiles like Raoul Wallenberg and Oskar Schindler who risked their own lives to save Jews from the Nazis. At this site, you will find a map of Yad Vashem, FAQs for visitors and more
http://www.yad-vashem.org.il/visiting/home_visiting.html

Home Page
http://www.yadvashem.org.il/index.html

A Report on the New Facilities at Yad Vashem
According to a posting by Israel Pickholtz on 5/23/00, this is his observation.

"Nothing has changed in the microfilm department." "There seems to be not much more total table space than before, but the large numbers of computers (in some cases the computers, not just the screens are on the tables) seems to reduce that total available space. At many of the computers, there is no place to put your notes except on your lap. And they have more tables than chairs, so very time I stood up, some one took my chair. Oh well, I can live with that. There is no longer a photocopy machine, but they have a copying service that costs more than the old card-fed machine."

"The atmosphere was very laid back. People brought food and drink to the tables. The noise did not bother anyone, though I have heard that somewhere there is a quiet research room. The rest rooms are close at hand."

"The computerized system for getting at the Pages of Testimony is quick and you can search by any parameter you can think of. Including what is most important for me - by submitter. They could probably cut down on the clutter by eliminating some of the more exotic ones. It would make it quicker to find the ones you want. I mean do we really need to find all Pages submitted by people living on Jabotinsky Street, no matter what town?"

"The output is reasonable and with a single click you can see the scanned Page of Testimony itself. You can print to the office printer and they charge one shekel (about US $ 0.25) per page."

"There are some bugs in the inputting they did of the Pages, but they are working on reviewing all the input and the Pages that have not been checked are marked accordingly, if you know how to read the code. I did a look-up for "mother's maiden name Pikholz" and got one Page - but the original had no such information! No one could explain that one. Other such problems will probably work themselves out in the proofreading. But I would have liked to have seen a box of correction forms on the table, so that I could point out errors without stopping what I was doing."

"The intermediate output is a bit problematic. Say you are looking a Page on a specific for Moshe Horowitz and you put that information into the search. You try with his hometown, but for whatever reason it says "no matches." So you just give the name and it gives you say twenty Pages. You are supposed to click on the one you want, but since the system gives you no other information, you have to look at them one by one. I suggested that they put the name of the submitter on the output, thus giving a better chance to pick the right one. The person I suggest it to thought that a reasonable change. Of course, in a perfect system, the user could customize the output, but we don't want to wait years."

"The biggest problem is that you have to go there to use it. The old research room opened at 7:30 and the old library at 9:00. Now the complex opens at 8:30. You can order material until 3 p.m. and they close at 5 p.m., which is better than it was, but still inadequate. Closed Fridays. They are talking about getting the system on-line in maybe a year."

"The air conditioning was working well and I left feeling less frustrated than after past visits. Had I known how to prepare myself in advance, I would have gotten even more done. They have gotten their new facilities and system off to a good start."

Holocaust Research at Yad Vashem
International Institute for the Holocaust Research
PO Box 3477
Jerusalem 91034
Phone: +972 2 644 3480 Fax: +972 2 644 3443
Email: : research.institute@yadvashem.org.il
http://www.yadvashem.org/
http://db.yadvashem.org/names/search.html?language=en

Submit a Page of Testimony
To submit a Page of Testimony, there is a link on the left portion of the screen from the Basic Search page. Click the words "Submit Additional Names."
http://www.yadvashem.org/lwp/workplace/IY_HON_Welcome.
Web Site
www.yadvashem.org

Yad Vashem's Central Database of Shoah Victims
http://www.yadvashem.org/wps/portal/IY_HON_Welcome

Dr. Judith Levin archive@yad-vashem.org.il

Yad Vashem has a minimum fee of $10, which covers the first hour of research. Prior to undertaking further research, Yad Vashem will contact the researcher and clarify what, if any, further costs will be. Charges are based on time, and number of pages printed. They have provided a new InfoFile to JewishGen which clarifies Yad Vashem's policies. The vast majority of names requests are charged under $20, including multiple searches. Of course, there are complicated cases where there will be additional charges.

The Yad Vashem databank has, in addition to the computerized Pages of Testimony, a databank of German and Berlin memorial books; the deportation lists from France compiled by Klarsfeld; most of the lists of deportations from Bohemia and Moravia to Theresienstadt; a list of Jews deported from Thessalonica; transcription of the card catalogue of prisoners in Mauthausen; and the lists of Hungarian Jews from the 'Neve' series; and a list of Dutch Jews. Email: to names.research@yadvashem.org.il

Yad Vashem
The Martyrs' and Heroes' Remembrance Authority
Jerusalem 91034 Israel
http://www.yad-vashem.org.il/visiting/index_visiting.html

The various lectures given that afternoon at Yad Vashem are included on the set of Lecture CDs containing the Jerusalem 2004 Conference lectures, which were recorded using MP3 technology. This set runs $40 including handling and shipping [200 NIS including vat]. It includes all the lectures that were given during the 2004 Conference in Jerusalem, except a couple whose sound was so distorted that we did not want to include them and ruin the quality of the set of CDs. If you are interested in ordering the entire gamut of lectures, please go to IGS site: and you can download and print the order form.
http://www.isragen.org.il/ROS/CD/2004ConfCDlecture.pdf
---
Yahoo Directory
You will find Beginners' Guides; Chats and Forums; GEDCOM; Lineages and Surnames; Magazines, Organizations; Tombstone Rubbings and a whole lot more.
http://dir.yahoo.com/Arts/humanities/history/genealogy/
---
Yiddishkeit
I found an excellent description of this Yiddish word in the Hadassah Magazine article by Leah F. Finkelshteyn. It goes: "What is "Yiddishkeit"? The term encompasses Jewish culture, secular or religious. Its language, Yiddish, was born from a fusion of Hebrew, German and Slavic tongues. Its attitude can be cultured and warm or folksy and abrasive. Leah continues to mention a superbly illustrated anthology, Yiddishkeit: Jewish Vernacular the New Land edited by the late comics writer Harvey Pekar and historian Paul Buhle. "Yiddishkeit cannot be defined neatly in word or pictures. "You sort of have to feel it by wading into it."
http://www.hadassahmagazine.org/site/apps/nlnet/content.aspx?c=twI6LmN7IzF&b=6696679&ct=11519079
"Yiddishkeit: Jewish Vernacular & the New Land"

Yiddish is everywhere. We hear words like nosh, schlep, and schmutz all the time, but how did these words come to pepper American English? In Yiddishkeit: Jewish Vernacular and the New Land, Harvey Pekar and Paul Buhle trace the influence of Yiddish from medieval Europe to the tenements of New York's Lower East Side.
---
YIVO
YIVO - Institute For Jewish Research (Yiddisher Visnshaftlekher Institut)
555 West 57th Street
Suite 1100
New York, NY 10019
Dedicated to the study and preservation of the Eastern European Jewish heritage. There is much to learn from this extensive collection. The idea for YIVO was conceived by Yiddish-speaking scholars both in Vilna and Berlin in 1925.
http://www.baruch.cuny.edu/yivo/

http://www.baruch.cuny.edu/yivo/index.html

http://www.yivoinstitute.org/

YIVO is also located at the
Center for Jewish History
YIVO Institute for Jewish Research
15 West 16th Street, (between 5th and 6th Avenues)
New York, NY 10011
Phone (212) 246 6080 Fax: (212) 292 1892.
The street entrance to the Center for Jewish History and YIVO is
20 West 17th St. (between Fifth and Sixth Avenues)
"YIVO Guide to the YIVO Archives"
Compiled by Fruma Mohrer and Marek web. this is the first repository-level finding aid to the archives of the YIVO Institute for Jewish Research in New York. The guide includes descriptive entries for over 1,400 collections, an index of key words and subject headings, and a brief history of the institute and archives both in Vilna and in New York. Copies of this 448 page Guide may be ordered from M. E. Sharpe, Inc.
80 Business Park Drive
Armonk, NY 10504
the cost is $125.00
Phone: 914 273 1800
800 541 0563
Fax: 914 273 2106

Use their Record Group Numbers to access particular files. If you visit their new facilities, call the Archivist in advance and arrange to have the Record Group available for your use, or they will have to retrieve them from their warehouse delaying your search.

YIVO has only a small percentage of donated Landmanschaften papers. However, you might want to ask AJHS (housed in the same room as YIVO in Manhattan) to search their index of original incorporation papers for Landmanschaften formed in New York City. AJHS does charge a research fee for this service or you can do the search yourself at no cost.

Other organizations will move to the Center for Jewish History Center for Jewish History include Leo Baeck Institute, Yeshiva University Museum, American Jewish Archives, American Sephardi Federation and Sephardic House.

Landsmanshaft Collection
Includes the Record Group (RG) numbers and a listing of YIVO' s collection
http://www.jgsny.org/

click on "New York Landsmanshaft and Other Jewish Organizations" and then click on the top entry, "YIVO' s catalogued Landsmanshaft collection."
http://www.cjh.org/pdfs/Landsmanschaftn.pdf

"A Guide to YIVO' S Landsmanshaftn Archive"
This is a listing of 918 organizations including all Landsmanshaft contained in
Authored by Rosaline Schwartz and Susan Milamed, YIVO Institute for Jewish Research, New York, 1986, and "Guide to the YIVO Archives", compiled and edited by Fruma Mohrer and Marek Web, YIVO Institute for Jewish Research, 1998. The list also includes 33 additional Landsmanshaft collections that YIVO has acquired since then.

"People of a Thousand Towns"
More than 2500 cities are listed at the web site
"The Online Catalog of Photographs of Jewish Life in Prewar Eastern Europe"
http://yivo1000towns.cjh.org

A catalog of 17,000 photos of Jewish life in Eastern Europe is available
online. Based on photos in the archives of the YIVO Institute for Jewish Research,
"People of a Thousand Towns"
provides a visual record of thousands of pre-World War II Jewish communities. The pictures span the late 19th century to the early 1940s and document the lives of large Jewish centers, small towns and villages. In some cases, the pictures in the YIVO archives are the only known photographic traces of communities later wiped out by the Nazis.
---
Yeshiva University
---
Yizkor Books
Many landsmanshaftn created Yizkor (Memorial) books for destroyed Jewish communities. To find an original copy, search the JewishGen Yizkor Book Project
http://www.jewishgen.org/Yizkor/database.html
"What is a Yizkor Book"
http://www.rechtman.com/yizkorbk.htm

"Since it is unlikely that a used copy of a Yizkor would be available for donation to an individual (most copies held by libraries and other repositories would not become available) and since the cost of obtaining the original will be high through any used book dealer, I suggest two alternates that may be useful to others, also."

"This Yizkor has been made available as a print-on-demand title through the National Yiddish Book Center's Steven Spielberg Digital Yiddish Library.
http://www.bikher.org/+yb

The Center also has some books for sale at lower prices: "Many of the titles listed in this catalog are also available as used books for $16. Most are shelf-worn but sound and complete; sometimes the paper is yellow or brittle. Although not always suitable for the rigors of library use, used books are often an excellent value for students (and collectors) To check the availability of a particular used title or titles, please email orders@bikher.org

"Perhaps this Yizkor is available as a used book from this source. Since this is a Yizkor
book, it is not likely available but is worth a try." Alternately, the Polish gentleman and his fellow Rubiezewiczers could purchase a single copy of the print-on-demand version, with the cost shared amongst them. If our friend wants to own the book himself, he might arrange to pay back to his friends their portions of the cost over time. In this way, the book becomes affordable, he ends up with the book, and everyone has access to something that was originally out of reach. Collaboration can be very useful! Submitted by Donna Dinberg Librarian, JGS of Ottawa Ottawa, Ontario, Canada donna.dinberg@lac-bac.gc.ca

"Yizkor Books Online" section
In the New York Public Library Website, DOROT Jewish Division. They seem to have almost completed the job, reporting that 650 out of 700 books are available for viewing then click on "Yizkor Books Online"
http://legacy.www.nypl.org/research/chss/jws/yizkorbookonline.cfm
The New York Public Library has their whole Yizkor Book collection online
http://yizkor.nypl.org/

There's another way to view the Yizkor books that are on the New York Public Library website. Steve Morse has a one-step webpage that let's you go directly to any page in the book. From the NYPL site you need to step through by 1, 10, or 50 pages at a time, but you can't go directly to a specific page. Steve's viewer is in the Holocaust Section of his one-step website at
http://stevemorse.org

TIME Magazine
Article (May 31, 2004) about the Yizkor Book project
http://www.time.com/time/generations/article/0,9171,1101040531-641131,00.html

UCLA (University of California Los Angeles)
The Yizkor Books are located on the third floor of the University Research Library, along with an extensive Holocaust collection.
http://guides.library.ucla.edu/content.php?pid=23757&sid=273332
Yizkor Book Lists
http://ifla.queenslibrary.org/IV/ifla66/papers/078-174e.htm

http://www.klezmershack.com/articles/winkler/yizkorlinks.html
---
Xerox Parc Map Viewer
Select a point on the map to zoom in (by 2),
http://pubweb.parc.xerox.com/map
---
Zip Code Companion
Use this handy database to find the zip codes for specific cities, states and even area codes in 42,000 US locations. Enter a zip code and it provides matching city, stat, and area code, along with the time of day. Zip Code Companion also includes all FPO and APO codes. Try it for free as shareware. Type in zipco101.exe to download the program.
http://www.pcworld.com

411Web.com
If you need to match an area code with a city (or vice versa) or can't find a Zip code you can use this site and the site also includes a lot more i.e. Yellow Pages, White pages, etc. This site also provides find person, business, maps and reverse telephone searches.
www.411web.com
Zip Codes: International and Zip 4 Code Look up
http://www.refdesk.com
Tips - For Newbies
The Library and Archives Canada[1] [2] helps guide you in this process.

Genealogy and Family History How to Begin Choosing a Strategy
Ancestors and Descendants
One-Name Study
Ethnic Research
Finished Product
For many people, researching Family History means tracing members of a family, showing the relationships among them, recording their family stories, collecting their treasured photos and documents, and sharing all that with other family members. Genealogy, on the other hand, is often considered to be a more rigid, even scientific, activity that incorporates standard ways of recording information, rigorous methods for assessing evidence, an academic component providing formal learning, and professional accreditation. Genealogists plan and attend conferences; publish books and articles; contribute to other disciplines such as medicine, genetics and history; and promote and lead efforts to preserve and make accessible records of the past.

Specialized terms are used in family history and genealogy. Consult the Glossary to find out what they mean.
The first strategic principle is quite simple: begin your research with yourself and work backwards. Doing this helps to avoid the possibility of documenting people who are not your ancestors. Many folks work happily on whatever branch of their family they find easiest and, when they hit a brick wall, they switch to another branch.
Some people focus on only one side of a family: the paternal (father's) side of a family is often easier because the last name usually does not vary when traced back in time; the maternal (mother's) side of a family is more difficult because the maiden names of women who assumed their husband's surnames are not often known.
Some researchers decide to follow a family surname and its variants broadly in a One-Name Study. Still other researchers may concentrate on a particular ethnicity that occurs in their family.

If you document blood relatives plus spouses, extend your research one step further to find the names of the parents and siblings of the spouse. Doing this provides information that can be useful when collaborating with other researchers to establish links between families. Recording information about extended families means documenting persons who are part of your family through:

marriage only (e.g., your sister-in-law's brother's children); adoption, fostering or guardianship (formal or informal) married or unmarried unions (including same-sex partnerships); "honorary" family membership (such as Aunt Jessie … who wasn't really your aunt, but was a close family friend). Most important: choose a strategy that suits your interest and brings satisfaction.
http://www.quora.com/Genealogy/Are-there-any-Genealogy-resources-specifically-for-First-Nations
1. Check the JewishGen Info page for more information at
http://www.jewishgen.org//

Also, I heartily recommend reviewing Gary Palgon's web site
http://www.familytreeexpert.com/

2.) Start a large notebook and discuss with ALL of your existing relatives your intention to create a family tree. Get names, dates of births and any other info that they may have, including marriage dates, etc. Keep good notes. Remember, not all of the information you receive will be accurate.

3.) Find your oldest living relatives and call, write or visit them and take down any information they can offer. If you have a small tape recorder, that's even better, especially if they don't realize they are being taped.

4.) If you are visiting a relative, take family photographs with you. First of all, they will be conversation starters and most likely will lead to other pieces of information that would have never come up if you just asked questions from a prepared list. But do make a list of questions that can be asked at the end of your interview, and also interject those questions in your casual conversations. Be a listener ... not a talker. You will learn more that way.

5.) If you have a computer, get a genealogy program and start filling in the information you receive, about yourself, your siblings and your parents and grandparents, etc. I personally use Family Origins, and although I have tried many others, this program is simple and inexpensive ... but most importantly, it offers great flexibility. (I have no interest in the company or their products.)

6.) Check old Family Bibles, letters, pictures (negatives), etc. Anything that your immediate and distant family might have in old drawers, attics, basements, etc. may prove to be of value.

7.) Check out your local newspaper's obituaries for information and also check your library for old issues of newspapers and stories about your relatives. Some newspapers are represented in various web sites; their own or included in other web sites.

Check through my site for links in the Books web page. Click on the blue underlined word "Books" to go there now, or later.

8.) The Mormon Church Family History Centers are usually a gold mine of information. I would suggest you find one person who is on the staff, that will help guide you through their massive holdings. Check the Family History Library (FHL) catalog at the FamilySearch® site
http://www.familyserch.org/Search/searchcatalog.asp

You can purchase your own copy of the FHL Catalog from Family Search and avoid having to visit the library each time.

9.) Contact your local funeral homes, or the funeral home in the area you are researching, for information that they may have in their files relating to the individual you are researching. They may just have a missing piece to your puzzle in their files.

Civil records may also contain clues, particularly death records. Death certificates and obituaries are perhaps the least reliable of all documents notoriously inaccurate. The 'informant' was usually a grieving next of kin and quite often the informant was mistaken. The information was never verified. Civil marriage records will often contain the name of the person who officiated at the ceremony. By looking up the name of the person who performed the ceremony, you may be able to obtain a lot more information.

10.) Use my web site links to locate Gazetteers, magazines, articles, books, Census information and much more ... all available at little or no cost to you.

11.) Check also, Archives, both provincial, state and national. Local synagogues may also have records as may hospitals, if they will share them with you. Probate records may also provide clues, since many people will provide money or lands to their relatives.

12.) I would suggest that you start your search by working with either one of the many unique Subject pages i.e. ''Holocaust, Genealogy' or one of the other Country page from the ones offered at my site. For the most part, the links have been qualified to contain genealogical information that will help you in your research of your Jewish family tree. Note that anytime you see a red, underlined word, that is an internal web page link, (one that I have built which contains links to outside web pages) whereas when you see a URL
or Internet Address underlined in blue, that is an external web link to an outside web page.

13.) Once you have located your shtetl - and get its name spelled correctly, the best way to get an understanding of the town and it's environs, is to locate a Yizkor (Remembrance) book for that town. Most Yizkor books usually have a local map, a map of the neighborhood, history of the town and surrounding area, a description of the town, societies and personalities, a list of Martyrs, etc.

14.) If you still need more help, may I suggest you make a request on the Jewish Genealogy web site. As a tip, make sure that in the Subject line of your message, you try to be as succinct as possible. 'Looking for my Schwartz Family' won't do anything for you, but 'Schwartz Family from Plunge Lithuania' will catch the eye of anyone who is interested in the Schwartz family name, and those who may be interested in Plunge and/or Lithuania. Be sure to sign your full name and city and country you live in. It's happened where someone from your past finds YOU! because of this information. Good Luck
15.) A friend set-up a class address/phone/Email: list on
http://spreadsheets.google.com

She & I have access to make any changes/additions. After hard copy was mailed to everyone, she can give access to anyone on the list so they can view spreadsheet at any time. Saves resending new info every time there is a change. Was thinking this could be useful for organizing/sharing genealogical data. Set-up a spreadsheet to your liking and persons who are working together from anywhere in the world could have access to make entries. Others could have access to view it. I am not a computer whiz, so perhaps some of the computer mavens might want to comment on whether this is a good idea and make further suggestions. From a posting by Ellen Barbieri
Celia Male offers the following suggestions when contacting a possible relative:
1.) You never let the person feel threatened and therefore hang-up on you! Hence the first words are most important - you must not be mistaken for a double-glazing or mobile phone sales person. If you are ringing someone with connections say to Vienna or Lemberg, get those *key* words out in the first few seconds. Even saying a few words in the native language may help to break the ice. Ask if it is a good time to talk.

2.) You must ring at a *good* time [i.e not in the middle of lunch/the Wimbledon finals/a great opera on TV or radio/siesta time etc and ***definitely*** not late at night. Preferably not in the evening either - people want a goodnight's sleep! I also avoid early in the morning. If you are phoning another country, make quite sure you have checked the time difference very carefully.

3.) Please take into account that the person may be orthodox, hence definitely avoid the Sabbath, to start with.

4.) You should have all the geographic/historic facts at your fingertips so as to hold a reasonable conversation. If you have addresses where the family used to live, you should have them in front of you, so you can reminisce. If you know the person was from Prague, Berlin or Warsaw, be sure you have done your homework. Asking about childhood memories of the place and regional food is a great icebreaker!

5.) You can mention others of the same age/from the same place and ask if they happen to know them. Say they would be most interested to hear of this discussion.

6.) You must have a family tree handy, with dates and names ... then you can ask about Uncle Otto or great-aunt Hermine. Highlight, the vital missing links beforehand so you can talk freely and sensibly.

7.) You must take special care with the holocaust and let the person talk, if they wish to and definitely not ask too many questions.

8.) Do give the recipient of your call your full name and address and telephone number so they can phone/write back. Also you can mention a few names as references. State clearly what you are trying to establish and stress that there is no money or fees involved - i.e. it is humanitarian and/or genealogical.

9.) Ask if you may phone back again after you have thought about all the valuable things you have been told. Even the very old now have email - that may be better.

10.) If the person is very old, cannot hear well or sounds confused, ask if they have children who may be interested. Talking about children and grandchildren can also break the ice.

11.) Stress that you are always there to answer any questions or give help if required. And remember to say
thank you.

The opening gambit is probably the most important - plus clearly stating your name and where you live. Also you must be prepared to feel worn out at the end as it can be emotionally draining. People sometimes talk for ages and age. Yes, it is definitely a genealogical process - about which little, if anything, has been written. From a posting by Celia Male [U.K.]
Finding People In The United States
I see many requests to locate people & thought I should share the techniques I have found helpful. I have found over 150 people in last 2 yrs. This is very tedious & time-consuming. I use
http://www.stevemorse.org

Birthdays and Related Persons
This brings up family groups. Ex. I was looking for female about age 70, married & moved to Troy, NY, her mother lived in Bronx, NY in early 60s. Found DOB (she is 72) on NYC Manhattan index at Mormon library, then entered DOB & first name only on the Steve Morse web site & got family grouping with unknown husband & children listed in Troy & IL. I entered children's names on Steve Morse web site to get their spouses. Got DOB for husband & kids/spouses. Then went to phone directory big yellow & the ultimates & found them. I click on zabasearch through Steve Morse web site & got addresses/ph#s.
Often these are old but give clues, sometimes find unlisted phone #. I believe zaba makes everyone a year older on 1 Jan. Ex. anyone b.1942 becomes 65 Jan 1st & U S search changes age on their birthday. Both keep the deceased on for several years. Another family grouping included 1st wife who died in 1988, so I learned 2nd wife's name, daughter's name then found her spouse's name. I went to CA birth index to verify I had correct person (knew mother's maiden name) then to phone directories. I take detailed notes, especially when there are multiple entries, then sort & analyze.

I use several phone directories as the info varies. Some claim to update every 3-6 months but difficult to tell. I found an incorrect listing that was 3 yrs old still on-line. Best to enter last name only & go through whole list. I use reverse phone & address directories to eliminate the wrong ones. Important to read carefully, as I have found relatives/married children in original household/phone #. I keep record of wrong persons so as not to contact them again.
Keep checking multiple phone directories every 3-6 months. When I can't get phone #, I write & enclose stamped self-addressed post card. Almost 100% of time, person will write back if them or if incorrect. It's becoming more difficult to get phone #s, more unlisted, more cell phone users, & now more Internet-based phone services ex. Vonage which are not in phonebooks.
From my experience, it seems older people (60-75) & divorced re marrieds have more unlisted phones & I have been much more successful reaching their children, most of whom I had no knowledge of. I always get last 4 of zip code, can do on Steve Morse web site or USPS. Large apt & condo mail will not be delivered without a unit # which you might be lucky to find in phone directory. Also, large buildings have multiple last 4s, so I usually check 2 sites to be sure it is correct. I also recheck area codes. You will get a recording phone disconnected when it is still right # but a new area code. Area codes are the one area I have trouble using Steve Morse web site. I find it easier to Google area codes & write in town/state.
Phone behavior is very important. You want the person who answers to like you & want to help you. People are suspicious these days, so I start by telling them a little about me & what info I am looking for & being polite. I have had several people call relatives & seek info for me. One led to finding the person I sought. In another case, I reunited 2 relatives in CA (college student & cousin of her grandmother). As they were telling me how they were related to surname in NY/NJ, I realized I had spoken to their relative. Happy Hunting & Thank you Steve Morse! From a posting by Ellen Barbieri
---
Have a genealogy question and need a quick answer? Try this site
http://area51.stackexchange.com/proposals/43502/genealogy?referrer=qjATnaQ2vN0aJXI9mkpxVQ2